Georgian classical pianist Khatia Buniatishvili plays Franz Schubert's Impromptu No. 3 in G-Flat Major, Op. 90, D. 899.
Franz Schubert's Impromptu No. 3
Franz Schubert's Impromptu No. 3 in G-flat Major, D. 899 (Op. 90) stands out as one of the most beloved pieces not only within the set of impromptus to which it belongs but also in the solo piano literature as a whole. Written in 1827, a year before the composer's untimely death, the set of impromptus offers a snapshot into Schubert's profound lyricism and deep emotional resonance, and the third of these pieces epitomizes this quality.
Impromptu No. 3 is marked "Andante" and unfolds with a sense of gentle, flowing introspection. The primary theme, with its rolling triplets, is both melancholic and comforting. This melody possesses a song-like quality, which is not surprising given Schubert's reputation as a master songwriter. This theme is reminiscent of a lullaby, tender and soothing, yet imbued with a deep-seated yearning.
The piece progresses through a series of variations on this theme, each one exploring a different facet of the melody, harmonically and texturally. There are moments of increased tension, where the harmony grows more complex and the dynamic level intensifies, but the piece always returns to its central, contemplative character. Schubert's genius for modulation-the ability to shift seamlessly from one key to another-is on full display in this impromptu, and he uses this skill to add layers of depth and nuance to the music.
The central section of the impromptu offers a contrast to the primary theme, introducing richer harmonies and a slightly more agitated rhythm. However, even here, the sense of introspection remains. Schubert eventually brings back the original theme, allowing the piece to come full circle, and returning the listener to the comforting embrace of the opening melody.
One of the reasons for the enduring appeal of this impromptu is its universality. While firmly rooted in the Romantic era's stylistic traits, the emotions it conveys-longing, solace, introspection, and a touch of melancholy-are timeless. Many pianists have commented on the almost meditative state this piece can induce, both in the player and the listener.
Schubert's Impromptu No. 3 in G-flat Major is a testament to the composer's unparalleled ability to convey deep emotion with simplicity and sincerity. Its beauty lies in its understated elegance, making it a cherished piece for pianists and audiences alike.
Sources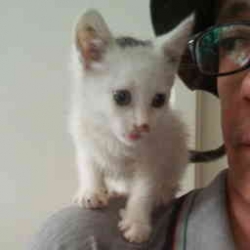 Latest posts by M. Özgür Nevres
(see all)