Latvian classical pianist Olga Jegunova plays Franz Schubert's Impromptu No. 3 in G-flat major, Op. 90. From the piano recital by Olga Jegunova at the Bishopsgate Institute (London), October 2012.
Schubert's Impromptu No. 3
Franz Schubert's Impromptus are a series of eight pieces for solo piano composed in 1827. They were published in two sets of four impromptus each: the first was published in the composer's lifetime as Op. 90, and the second was published posthumously as Op. posth. 142.
They are now cataloged as D. 899 and D. 935 respectively. They are among the most important examples of this popular early 19th-century genre.
Impromptu No. 3 (D. 899/3) in G-flat major, Op. 90: this serenade is a classic example of Schubert's outstanding lyrical facility, as well as his penchant for long melodic lines. There is a little interruption in the fluttering harp-like broken triad accompaniment, creating a tense contrast with the spacious and languid melody-an anticipation of Felix Mendelssohn's Songs Without Words.
Without repeats, the melody develops into a shadowy and frequently modulating middle section before returning to its relaxed flow. Though written in G-flat major and 4/2 meter, the work was printed by the first publisher, almost 30 years later, in G major and 4/4 meter. It may have been one of the first pieces composed in this unusual key. The original version is now generally preferred.
Franz Schubert's Impromptu No. 3 is considered one of the composer's finest works for solo piano, and it is a popular piece among both pianists and audiences. It has been recorded by numerous pianists and is often featured in concerts and recitals.
Olga Jegunova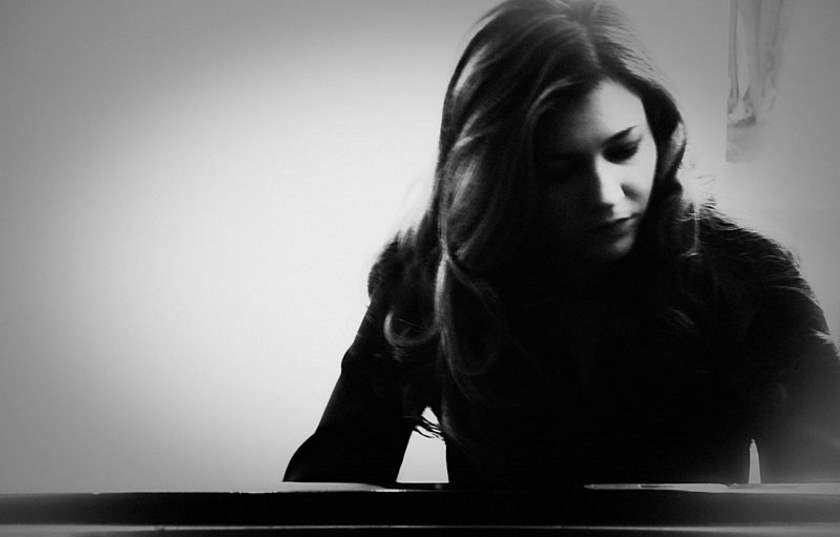 Olga Jegunova is a Latvian pianist. Beginning her musical studies in her native Latvia (B.Mus at the Jazeps Vitols Latvian Music Academy), Olga moved to Germany (M.Mus at the Hochschule für Musik und Theater in Hamburg) and Great Britain (Royal College of Music's Artist Diploma course as an RCM scholar under Dmitri Alexeev, and Royal Northern College of Music where her piano teacher was Norma Fisher).
Her studies have been supported by innumerable scholarships and awards including Socrates Erasmus, Acroyd Trust, LMN, Izglītības fonds, Kultūrkapitāla fonds, RCM scholarship, and DOM Stiftung.
Olga regularly performs at festivals across Europe. These include the Liepaja Star Festival in Latvia, the Riga J.S. Bach Festival in Latvia, the Young Artists Festival organized by the Vladimir Spivakov Foundation in Riga and Moscow, the Ludwig van Beethoven Festival "Kasseler Musiktage" in Germany, the Deal Festival, the Chilingirian Schumann Fest in London, International Musicians Seminar Prussia Cove and Sounds New Contemporary Music Festival.
Olga has participated in numerous masterclasses with such luminaries as Andras Schiff, Ferenz Rados, Elisso Virsaladze, Mikhail Voskresensky, and Lazar Berman. As a soloist, she has collaborated with conductors such as Saulius Sondeckis, Alexander Soddy, Andres Mustonen, and Muhai Tang and appeared with ensembles and orchestras such as the Sinfonia Concertante, Lithuanian Chamber Orchestra, Zürcher Kammerorchester, and Manchester Camerata. Her activities as a chamber musician include performing as a pianist, harpsichordist, and fortepiano player.
Since 2009, she has worked as a performer for LIVE MUSIC NOW, a charity providing live music in the concert hall as well as in the welfare, educational, justice and health sectors. In 2011 she was appointed Artistic Advisor of Chamber Music in Little Venice (London).
She is a Steinway Artist. She has also created a charity supporting talented musicians of all ages and organizing fundraising ev
Sources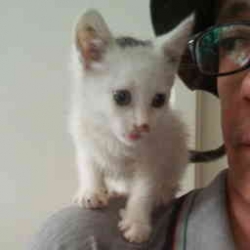 Latest posts by M. Özgür Nevres
(see all)