Latvian concert pianist Olga Jegunova plays Frédéric Chopin's Scherzo No. 2 in B-flat minor, Op. 31. Recorded during a piano recital by Olga Jegunova at Bishopsgate Institute (London) in October 2012.
Multimedia engineer – Boris Bizjak
Chopin's Scherzo No. 2
Polish composer and virtuoso pianist of the Romantic era, Frédéric Chopin (22 February or 1 March 1810 – 17 October 1849) composed and published this scherzo (see notes 1) in 1837 and dedicated it to Countess Adèle Fürstenstein.
According to Wilhelm von Lenz, a pupil of Chopin, the composer said that the renowned sotto voce opening was a question and the second phrase the answer: "For Chopin, it was never questioning enough, never soft enough, never vaulted (tombe) enough. It must be a charnel-house." Huneker exults, "What masterly writing, and it lies in the very heart of the piano! A hundred generations may not improve on these pages."
The beginning is marked Presto and opens in B flat minor. However, most of the work is written in D flat major or A major. The opening to the piece consists of two arpeggiated pianissimo chords, and after a moment's pause, goes into a set of fortissimo chords, before returning to the quiet arpeggiated chords. The piece then goes to an arpeggio section which leads to the con anima.
Olga Jegunova is a young and talented Latvian pianist and regularly performs at festivals across Europe.
Notes
A scherzo (plural scherzos or scherzi) is a piece of music, often a movement from a larger piece such as a symphony or a sonata. The scherzo's precise definition has varied over the years, but it often refers to a movement that replaces the minuet as the third movement in a four-movement work, such as a symphony, sonata, or string quartet. Scherzo also frequently refers to a fast-moving humorous composition that may or may not be part of a larger work.
Sources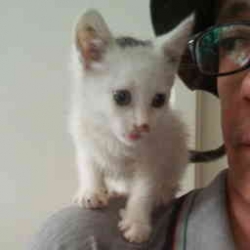 Latest posts by M. Özgür Nevres
(see all)