Conducted by the Estonian-born American conductor Paavo Järvi, the hr-Sinfonieorchester (Frankfurt Radio Symphony Orchestra) performs Robert Schumann's Overture, Scherzo and Finale (German: Ouverture, Scherzo und Finale) in E major, opus 52, a work for symphony orchestra written in 1841. The German composer originally considered the piece as his second symphony.
Robert Schumann's Overture, Scherzo and Finale
Robert Schumann's Overture, Scherzo, and Finale is a composition for symphony orchestra, composed in 1841. It was one of Schumann's earliest attempts at orchestral composition and is considered to be one of his most successful works in the genre.
The work is in three movements:
An overture (Andante con moto in E minor – Allegro in E major and 2:2 time) (sketched and completed in April 1841). The overture begins with a slow introduction, featuring a plaintive horn melody, which leads into a lively allegro section. The main theme of the overture is introduced by the violins and is characterized by its rhythmic vitality and playful energy. The overture develops through a series of contrasting sections, culminating in a grand, triumphant finale.
A scherzo (Tempo: Vivo), in 6:8 time and in C# minor, whose theme is based on that of the overture. It has a trio section in D♭ major, in contrasting 2:4 time whose material reappears as the coda of the movement. The scherzo, which follows the overture, is a lively and playful movement, characterized by its rhythmic drive and catchy melodies. The main theme of the scherzo is presented by the violins and is repeated and developed throughout the movement.
Finale (Allegro molto vivace) (orchestrated around May 1841). The finale is a rousing and energetic movement, featuring a driving rhythmic pulse and a series of exuberant melodies. The movement builds to a grand climax, bringing the work to a thrilling conclusion.
The word "scherzo," meaning "I joke," "I jest," or "I play" in Italian, is related to the same-root verb: scherzare ("to joke". "to jest"; "to play"). A scherzo (plural scherzos or scherzi), in western classical music, is a piece of music, often a movement from a larger piece such as a symphony or a sonata.
The precise definition has varied over the years, but scherzo often refers to a movement that replaces the minuet as the third movement in a four-movement work, such as a symphony, sonata, or string quartet. Scherzo also frequently refers to a fast-moving humorous composition that may or may not be part of a larger work.
Sources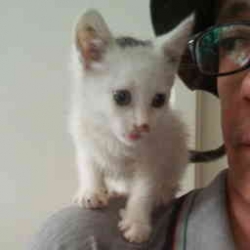 Latest posts by M. Özgür Nevres
(see all)