Russian-born American pianist Vladimir Horowitz plays Franz Schubert's Impromptu No. 3 in G-Flat Major, Op. 90, D. 899. Recorded during a concert in Vienna in 1987.
Franz Schubert's Impromptu No. 3
Franz Schubert's Impromptu No. 3 in G-flat Major, part of his Op. 90 set (D. 899), is one of the composer's most beloved works for the piano. It was composed in 1827, a year before Schubert's death, and was published posthumously in two sets of four impromptus each.
This particular impromptu is notable for its expressive, lyrical melody, and beautiful, flowing lines. The melody is featured predominantly in the right hand, which plays constant triplet figures throughout the entire piece, while the left hand provides harmonic support.
The piece is structured in A-B-A form (also known as ternary form), with a main theme, a contrasting middle section, and a return to the main theme. The main theme is serene and gentle, characterized by flowing triplets and an enchanting melody in G-flat Major. The middle section is in E-flat minor and has a darker, more stormy character.
The return to the main theme provides a satisfying resolution, though Schubert adds interest and depth by varying the accompaniment and introducing new harmonic colors. The piece ends with a gentle coda, bringing the music to a peaceful close.
Despite its seemingly simple structure, the piece is technically challenging for the performer, particularly in maintaining the smooth, even flow of the triplets and bringing out the melody against the accompaniment. But when performed well, it's a piece of exquisite beauty that showcases Schubert's gift for melody and his expressive harmonic language.
Sources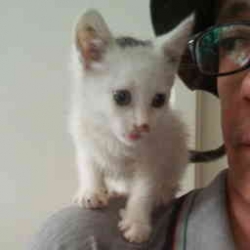 Latest posts by M. Özgür Nevres
(see all)