The German organist Simon Langenbach performs Johann Sebastian Bach's Toccata and Fugue in D-minor, BWV 565 at the Peterskirche Weinheim. The piece is Bach's signature work for organ solo. The organ Langenbach performed on is a Walcker Orgelbau.
Johann Sebastian Bach's Toccata and Fugue in D-minor
Johann Sebastian Bach's Toccata and Fugue in D minor, BWV 565 is one of the most well-known and recognizable works in the organ repertoire. It is considered by many to epitomize the sound of the Baroque organ.
Composition and Attribution: Its exact date of composition remains debated, but it's generally believed to have been composed in the early part of Bach's career, possibly during his years in Weimar (1708–1717). While the piece is traditionally attributed to Bach, some musicologists in the 20th and 21st centuries have questioned this, suggesting it might be the work of one of his contemporaries. Nevertheless, the majority opinion still attributes it to Bach.
Structure: The piece consists of two main sections:

Toccata: A toccata is a virtuosic piece of music typically for a keyboard or plucked string instrument featuring fast-moving, lightly fingered, or otherwise virtuosic passages or sections, with or without imitative or fugal interludes, generally emphasizing the dexterity of the performer's fingers. The toccata section in BWV 565 is dramatic and has a free form, characterized by rapid runs and arpeggios interspersed with chordal sections, creating an overall sense of improvisation.
Fugue: A fugue is a contrapuntal compositional technique in two or more voices, built on a subject (a musical theme) that is introduced at the beginning in imitation (repetition at different pitches) and recurs frequently in the course of the composition. The fugue in BWV 565 is robust and unfolds in a straightforward manner, demonstrating Bach's masterful contrapuntal technique.

Cultural Impact: The "Toccata and Fugue in D minor" has found its way into popular culture in various ways:

It's been used in many films and TV shows, most notably in the 1940 Walt Disney film "Fantasia."
The work's ominous and dramatic sound has often been associated with the horror genre, making it a staple for Halloween playlists and haunted house attractions.
It has been transcribed for many different instruments and ensembles, not just the organ.

Controversies: As mentioned, while the piece is traditionally attributed to Bach, this attribution has been questioned, mainly due to stylistic considerations and some unusual features of the piece that don't necessarily align with other works by Bach. Despite this debate, the piece remains a central work in the organ repertoire and is widely performed around the world.
Listening to the Toccata and Fugue in D minor can be a thrilling experience, whether you're hearing it in a concert hall, a cathedral, or as part of a movie score. Bach's genius shines through in this composition, as in all of his works, offering listeners a profound glimpse into the musical language of the Baroque era.
Sources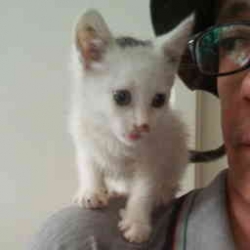 Latest posts by M. Özgür Nevres
(see all)