The famous Peruvian operatic tenor Juan Diego Flórez sings La Flor de la Canela (The Cinnamon Flower), a vals criollo (or Peruvian Waltz ) song composed by Peruvian singer-songwriter Chabuca Granda.

After its first recording in 1950, the song has become an unofficial anthem for Lima, the capital of Peru, and has been recorded by a series of artists.
Vals criollo (Peruvian Waltz)
The Vals Criollo, Creole Waltz, or Peruvian Waltz is an adaptation of the European Waltz brought to the Americas during colonial times by Spain. The Waltz was slowly changed in time to the liking of the Criollo people. In the 20th century, the genre became symbolic of the nation's culture as it gained widespread popularity in the country.
Chabuca Granda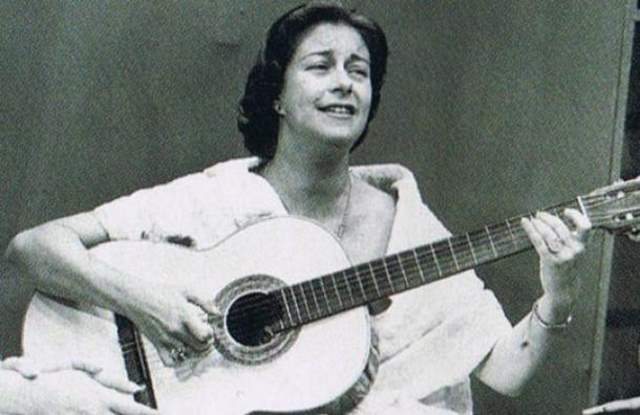 María Isabel Granda Larco (Cotabambas, Apurímac, Peru, 3 September 1920 – Miami, United States, 1983), better known as Chabuca Granda, was a Peruvian singer (soprano) and composer. She created and interpreted a vast number of Criollo waltzes with Afro-Peruvian rhythms.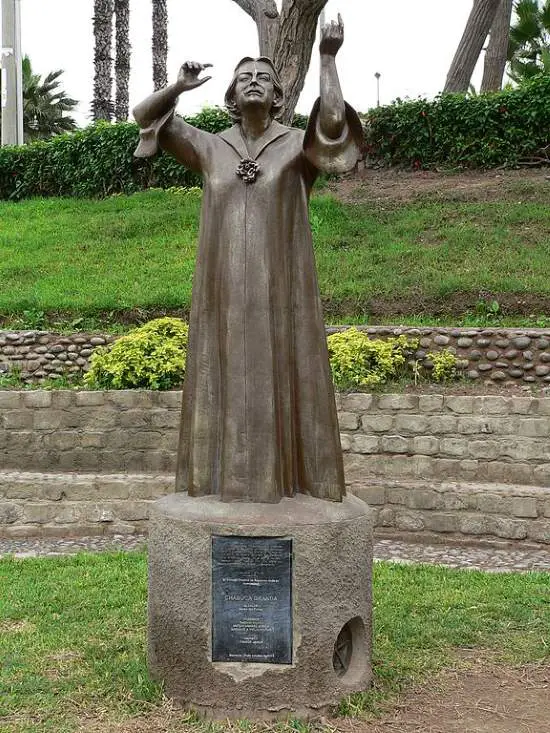 La Flor de la Canela lyrics (Spanish)
Déjame que te cuente, limeña
Déjame que te diga la gloria
Del ensueño que evoca la memoria
Del viejo puente, del río y la alameda
Déjame que te cuente, limeña
Ahora que aún perfuma el recuerdo
Ahora que aún mece en su sueño
El viejo puente del río y la alameda
Jazmines en el pelo y rosas en la cara
Airosa caminaba la flor de la canela
Derramaba lisura y a su paso dejaba
Aroma de mixtura que en el pecho llevaba
Del puente a la alameda
Mundo pie la lleva
Por la vereda que se estremece
Al ritmo de sus caderas
Recogía la risa de la brisa del río
Y al viento la lanzaba
Del puente a la alameda
Déjame que te cuente, limeña ÁAy!
Deja que te diga morena mi pensamiento
A ver si así despiertas del sueño
Del sueño que entretiene, morena,
Tus sentimientos
Aspiras de la lisura
Que da la flor de canela
Adornada con jazmines
Matizando tu hermosura
Alfombras de nuevo el puente
Y engalanas la alameda
El río acompasara tu paso por la vereda
Jazmines en el pelo
Del puente a la alameda
English Translation
Let me tell you, limeña
Let me tell you the glory
From the dream that recalls the memory
Of the old bridge, the river, the boulevard
Let me tell you, limeña
Now that it perfumes the memories
Now that it cradles in its dream
The old bridge of the river, and the boulevard
Jasmines on the hair and roses on the face
The Cinnamon's Flower walked freely
It spilled candidness and on its way, left
The smell of mixture, that in it chest was carrying
From the bridge to the boulevard
World, foot takes it
From the sidewalk that trembles
To the beat of its hips
Was collecting the river's wind laugh
And threw it to the wind
From the bridge to the boulevard
Let me tell you limeña, Hey!
Let me tell you, tanned girl, my thought
So you can wake up from the dream
The dream that entertains, tanned girl,
Your feelings
You breathe the candidness
The Cinnamon's flower gives
Decorated with jasmines
That matches with your beauty
You carpet the bridge again
And make beautiful the boulevard
The river adjusts to your step on the sidewalk
Jasmines in the hair
From the bridge to the boulevard
Sources