Peruvian operatic tenor Juan Diego Flórez sings "Amapola", a 1924 song by Cádiz-born composer José María Lacalle García (later Joseph Lacalle). Recorded at the Latino Inaugural, on January 20, 2013, at the Kennedy Center in Washington D.C., USA.
On January 20, 2013; in recognition of the presidential inauguration and Latino arts and culture, actress Eva Longoria, San Antonio philanthropist and business leader Henry R. Muñoz III, and San Juan attorney and activist Andrés W. López, in partnership with the nation's leading Latino organizations, presented "In Performance at the Kennedy Center."
The concert featured performances by Antonio Banderas, Rosario Dawson, Raúl Esparza, José Feliciano, Juan Diego Flórez, Melanie Griffith, George Lopez, Mario Lopez, Rita Moreno, Chita Rivera, Robert Rodriguez, Llewellyn Sanchez-Werner, Wilmer Valderrama, Ballet Hispanico, Coro de Niños de San Juan, the Esperanza Azteca Youth Orchestra, the Pan American Symphony Orchestra, and other entertainers.
Amapola
"Amapola (Pretty Little Poppy)" is a 1924 song by Cádiz-born composer José María Lacalle García (later Joseph Lacalle), with Spanish lyrics. After the composer died in 1937, English language lyrics were written by Albert Gamse.
Spanish tenor Miguel Fleta (1897-1938) sang "Amapola (Pretty Little Poppy)" in the 1925 film "The Lecuona Cuban Boys"; Deanna Durbin in the 1939 film "First Love"; and Alberto Rabagliati in a 1941 film (please see the video above).
Japanese singer Noriko Awaya released her version of the song in 1937. A popular recorded version was made later by the Jimmy Dorsey Orchestra with vocalists Helen O'Connell and Bob Eberly; this was released by Decca Records as catalog number 3629 and arrived on the Billboard charts on March 14, 1941, where it stayed for 14 weeks and reached #1.
Another version, with vocals in English, was recorded by Spike Jones and his City Slickers in the unforgettable comic style of his band; the flip side was Jones Polka, a drinking-song, sung in a strong European accent.
Since its debut, "Amapola" has been a favorite recording of opera tenors: Tito Schipa (1926), Alfredo Kraus (1959), Luigi Alva (1963), and, most notably, the 1950 recording by Jan Peerce.
An orchestral version of "Amapola" directed by Ennio Morricone served as a leitmotif in the 1984 gangster film Once Upon a Time in America. In 1990 Amapola was sung during the first Three Tenors concert in Rome. Ryuichi Kawamura's cover appears on his 2011 album The Voice.
Lyrics
Spanish version (original)
Amapola, lindísima Amapola,
Será siempre mi alma tuya, sola.
Yo te quiero, amada niña mía,
Igual que ama la flor la luz del día.
Amapola, lindísima Amapola,
No seas tan ingrata, ámame.
Amapola, Amapola,
¿Cómo puedes tú vivir tan sola?
Mi amor en los hierros de tu reja
mi amor eschuché mi triste queja
de amor que todo en mi corazón
diciendome asi
con su dulce cancion
English lyrics (1940) by Albert Gamse
Amapola, my pretty little poppy,
You're like the lovely flower so sweet and heavenly.
Since I found you my heart is wrapped around you,
And, seeing you, it seems to beat a rhapsody.
Amapola, the pretty little poppy
Must copy its endearing charms from you.
Amapola, Amapola,
How I long to hear you say "I love you."
Sources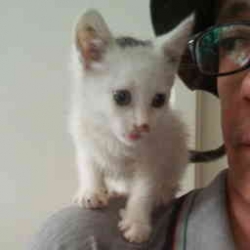 Latest posts by M. Özgür Nevres
(see all)