Kölner Philharmonie – WDR Sinfonieorchester Köln plays Benjamin Britten's "The young people's guide to the orchestra". Conducted by: Jukka Pekka Saraste (Chefdirigent).

One of the most well-known orchestral works written especially for the young listener is The Young Person's Guide to the Orchestra; a musical composition by English composer, conductor and pianist Benjamin Britten (22 November 1913 – 4 December 1976), with a subtitle "Variations and Fugue on a Theme of Purcell". It is composed in 1946. It was originally commissioned for an educational documentary film called Instruments of the Orchestra, directed by Muir Mathieson and featuring the London Symphony Orchestra conducted by Malcolm Sargent. The work is one of the best-known pieces by the Britten.
This work, in the composer's own words, "is affectionately inscribed to the children of John and Jean Maud: Humphrey, Pamela, Caroline and Virginia, for their edification and entertainment".
Instrumentation
The Young Person's Guide to the Orchestra is scored for the following large orchestra:
Woodwinds: a piccolo, 2 flutes, 2 oboes, 2 clarinets in B flat and A, and 2 bassoons
Brass: 4 horns in F, 2 trumpets in C, 3 trombones (2 tenor and 1 bass), and a bass tuba
Percussion: timpani, a bass drum, cymbals, a tambourine, a triangle, a snare drum, a wood block, a xylophone, castanets, a tamtam, and a whip
Strings: a harp, first and second violins, violas, cellos and double basses
Sructure
The work is based on the Rondeau from Henry Purcell's incidental music to Aphra Behn's Abdelazer, and is structured, in accordance with the plan of the original documentary film, as a way of showing off the tone colours and capacities of the various sections of the orchestra.
In the introduction, the theme is initially played by the entire orchestra, then by each major family of instruments of the orchestra: first the woodwinds, then the brass, then the strings, and finally by the percussion. Each variation then features a particular instrument in depth, in the same family order, and generally moving through each family from high to low. So, for example, the first variation features the piccolo and flutes; each member of the woodwind family then gets a variation, ending with the bassoon; and so on, through the strings, brass, and finally the percussion.
After the whole orchestra has been effectively taken to pieces in this way, it is reassembled using an original fugue which starts with the piccolo, followed by all the woodwinds, strings, brass and percussion in turn. Once everyone has entered, the brass are re-introduced (with a strike on the gong) with Purcell's original melody.
The sections of the piece and instruments introduced by the variations are as follows.
Theme: Allegro maestoso e largamente.  

Tutti (full orchestra) first you will hear a Theme by the great English composer, Henry Purcell, played by the whole orchestra and by each one of the four groups of instruments.
Woodwinds – The WOODWIND are superior versions of the penny-whistle. They are made of wood. 
Brass – The first BRASS instruments were trumpets and hunting-horns. These are their modern descendants.
Strings – The STRINGS, large and small, are scraped with a bow or plucked with the fingers. Their cousin the Harp is always plucked.
Percussion – The PERCUSSION group includes drums, gongs, tambourines and anything else you hit. When you have heard them, the whole orchestra will play the melody again.
Tutti (full orchestra) (again) 

Variation A: Presto

Piccolo and Flute – Now let us hear each instrument play a variation of its own. The highest of the Woodwind theme is the clear, sweet voice of the FLUTE, with its shrill little brother, the PICCOLO.

Variation B: Lento

Oboes – OBOES have a gentle, plaintive quality, but they can be forceful enough when the composer wants them to.

Variation C: Moderato

Clarinets – CLARINETS are very agile. They make a beautifully smooth, mellow sound.

Variation D: Allegro alla marcia

Bassoons – BASSOONS are the largest of the Woodwind team, so they have the deepest voices.

Variation E: Brillante: alla polacca

Violins – The highest voices in the String family are the VIOLINS. They play in two groups – Firsts and Seconds.

Variation F: Meno mosso

Violas – VIOLAS are a bit larger than Violins, and so are deeper in tone.

Variation G: –

Cellos – CELLOS sing with splendid richness and warmth. Listen to this fine sound!

Variation H: Cominciando lento ma poco a poco accel. al Allegro

Double Basses – The DOUBLEBASSES are the grandfathers of the String family, with heavy grumbling voices.

Variation I: Maestoso

Harp – The HARP has forty-seven strings, and seven foot-pedals to alter the pitch of its strings.

Variation J: L'istesso tempo

Horns – The Brass family begins with the HORNS. These are made from brass tubing coiled in a circle.

Variation K: Vivace

Trumpets

Variation L: Allegro pomposo

Trombones and Bass-Tuba – The TROMBONES have heavy brassy voices. The BRASS TUBA is heavier still.

Variation M: Moderato

Percussion (Timpani; Bass Drum & Cymbals; Tambourine & Triangle; Snare Drum & Wood Block; Xylophone; Castanets & Gong; Whip; Percussion Tutti)

Fugue: Allegro molto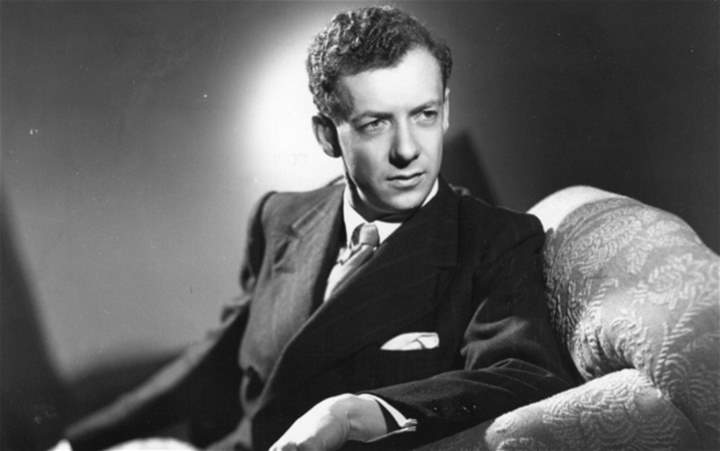 Sources