San Fransisco based early music ensemble Voices of Music perform Giovanni Battista Pergolesi's Stabat Mater. Soloists: Dominique Labelle (soprano) and Meg Bragle (mezzo-soprano). This beautiful work is composed in 1736, in the final weeks of Pergolesi's short life (4 January 1710 – 16 March 1736, he died of tuberculosis at just 26), and scored for soprano and alto soloists, violin I and II, viola, and basso continuo (cello and organ).
Please consider donating to support this wonderful ensemble: patreon.com/VoicesofMusic
Structure
The work is divided into twelve movements, each named after the incipit of the text. Much of the music is based on Pergolesi's earlier setting of the Dies Irae sequence.
Duetto: "Stabat Mater Dolorosa" Grave, F minor, common time
Soprano aria: "Cujus animam gementem" Andante amoroso, C minor, 3/8
Duetto: "O quam tristis et afflicta" Larghetto, G minor, common time
"Quae moerebat et dolebat" Allegro, E-flat major, 2/4
Duetto: "Quis est homo" Largo, C minor, common time & Duetto: "Pro peccatis suae gentis…" Allegro, C minor
Soprano aria: "Vidit suum dulcem natum" Tempo giusto, F minor, common time
Alto aria: "Eja mater fons amoris" Andantino, C minor, 3/8
Duetto: "Fac ut ardeat cor meum" Allegro, G minor, cut common time
Duetto: "Sancta mater, istud agas" Tempo giusto, E-flat major, common time
Alto aria: "Fac ut portem Christi mortem" Largo, G minor, common time
Duetto: "Inflammatus et accensus" Allegro ma non troppo, B-flat major, common time
Duetto: "Quando corpus morietur" Largo assai, F minor, common time & Duetto: "Amen…" Presto assai, F minor, common time
About Pergoelesi's Stabat Mater
From the description of the video:
The Stabat Mater of Giovanni Battista Pergolesi. Live, high-definition video of the entire work in concert by the San Francisco Early Music Ensemble Voices of Music. Soloists: Dominique Labelle, soprano; Meg Bragle, mezzo-soprano.
In his short life, Giovanni Pergolesi composed a wide variety of music in the major genres of the time. His primary compositions were also operas, especially the new Opera Buffa (comic opera). His highly influential mini-opera, La Serva Padrona (1733) was the subject of a fierce debate in France over the future of opera, and was one of the most popular operas of the mid-18th century. The Stabat Mater, written in 1736, may have been composed for members of the secular nobility, the Cavalieri della Vergine dei Dolori, that met in Naples and commissioned a setting of the Stabat Mater every year. A few years earlier, Alessandro Scarlatti set the same text for members of the same group. Pergolesi's Stabat Mater was an immediate hit, and was copied, imitated, arranged and reprinted many times throughout Europe. When it was engraved in London in 1749, it quickly became the most frequently printed musical work in the 18th century.
Deconstructing Pergolesi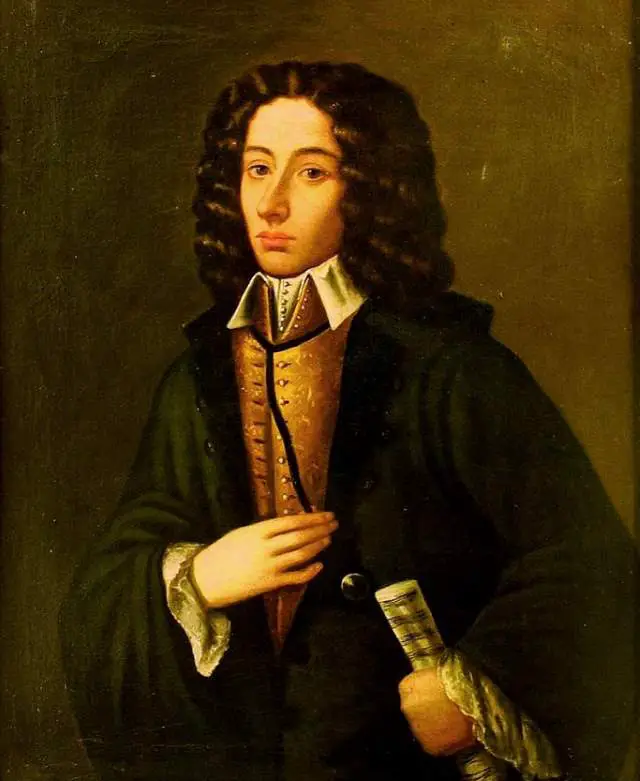 Despite the widespread modern appreciation of the Stabat Mater, many questions remain about how the work was intended to be performed, and much of the preparation for this concert involved the making of a new edition, in which the many extraneous dynamics and articulation markings were removed, and Pergolesi's own unusual instructions, such as "sotto voce", "lasciare", and "dolce assai" were restored. Contemporaneous copies of the holograph manuscript as well as other works in the six surviving Pergolesi manuscripts were consulted for clues as to the interpretation of Pergolesi's markings: early copies of the original Stabat Mater manuscript, which differ only in small details, provided a number of missing or illegible notes. A dozen or so bars from the viola part, missing for hundreds of years, have also been restored. The musicians of Voices of Music all contributed valuable insights for the final version.
Pergolesi does not specify a specific voice type in his manuscript; however, the wide dynamic range and difficult sequences of trills indicate singers experienced in baroque opera, which fits with the secular provenance of the commission. Virtuoso music from this time was sung by both men and women, and although Farinelli and Senesino were operatic superstars (and a box-office guarantee), the soprano Margherita Durastanti was known to have sung operas by Scarlatti in Naples, and Francesca Cuzzoni sang all over Italy. We have chosen to interpret many of the original dynamic markings as transitional, so that instead of playing sections that simply alternate between loud and soft, there are gradations of phrasing between the pairs of dynamic marks. Once the accretions of centuries of performances have been removed, Pergolesi's score is surprisingly modern and streamlined in style: bold harmonies and vibrant rhythmic patterns occur in every movement, yet each individual section has its own special character.
The fugal ending is a slight but meaningful nod towards the more traditional ending of a large-scale liturgical work; even here, in the sacrosanct Amen, Pergolesi cannot resist giving the fugal structure a splash of chromatic paint as the piece moves inexorably to the final cadence.
The work is here performed without a conductor, as was the practice of the time: each movement is given a starting impulse from one of the performers, after that, anything can happen.
The musicians and their instruments
Elizabeth Blumenstock, baroque violin by Andrea Guarneri, Cremona, 1660
Lisa Grodin, baroque violin by Paulo Antonio Testore, Larga di Milano, Italy, 1736
baroque viola by Mathias Eberl, Salzburg, Austria, 1680
Katherine Kyme, baroque violin by Johann Gottlob Pfretzschner, Mittenwald, 1791
Maxine Nemerovski, baroque violin by Timothy Johnson, Indiana, 1999 (after Stradivarius)
Farley Pearce, violone by George Stoppani, Manchester, 1985, after Amati, 1560
Sara Usher, baroque violin by Desiderio Quercetani, Parma, Italy, 2001
William Skeen, five string baroque cello, Anonymous, Italy, c1680
David Tayler, archlute by Andreas von Holst, Munich, 2011, after 18th c. originals
Hanneke van Proosdij, baroque organ by Winold van der Putten, Finsterwolde,
Netherlands, 2004, after early 18th-century northern German instruments
Sources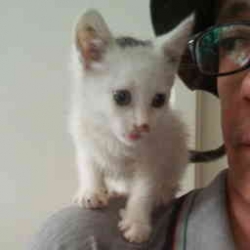 Latest posts by M. Özgür Nevres
(see all)