Belgian classical soprano Céline Scheen and the French countertenor Damien Guillon performs Stabat Mater Dolorósa from Italian Baroque composer Giovanni Battista Pergolesi's sacred work Stabat Mater. Le Banquet Celeste ensemble, conductor: Damien Guillon. Directed by François Goetghebeur and Broadcasted by Mezzo, 2009.
Stabat Mater
Stabat Mater is composed in the final weeks of Pergolesi's life, before his premature death at age 26 (4 January 1710 – 16 March 1736), and scored for soprano and alto soloists, violin I and II, viola and basso continuo (cello and organ).
It is one of Pergolesi's most celebrated sacred works, achieving great popularity after the composer's death. Many pieces which were said to have been composed by Pergolesi have been misattributed; the Stabat Mater is definitely by Pergolesi, as a manuscript in his handwriting has been preserved.
The work was composed for a Neapolitan confraternity, the Confraternità dei Cavalieri di San Luigi di Palazzo, which had also commissioned a Stabat Mater from Alessandro Scarlatti. Pergolesi composed it during his final illness from tuberculosis in a Franciscan monastery in Pozzuoli, along with a Salve Regina setting.
The title comes from its first line, Stabat Mater Dolorosa, which means "the sorrowful mother was standing".
Stabat mater dolorósa text
Latin
Stabat mater dolorósa
juxta Crucem lacrimósa,
dum pendébat Fílius.
English translation
This English translation by Edward Caswall (15 July 1814 – 2 January 1878) is not literal but preserves the trochaic tetrameter rhyme scheme and sense of the original text.
At the Cross her station keeping,
Stood the mournful Mother weeping,
Close to Jesus to the last
English translation 2
This English version is a more formal equivalence translation.
The sorrowful mother was standing
beside the Cross weeping,
while the Son was hanging.
Céline Scheen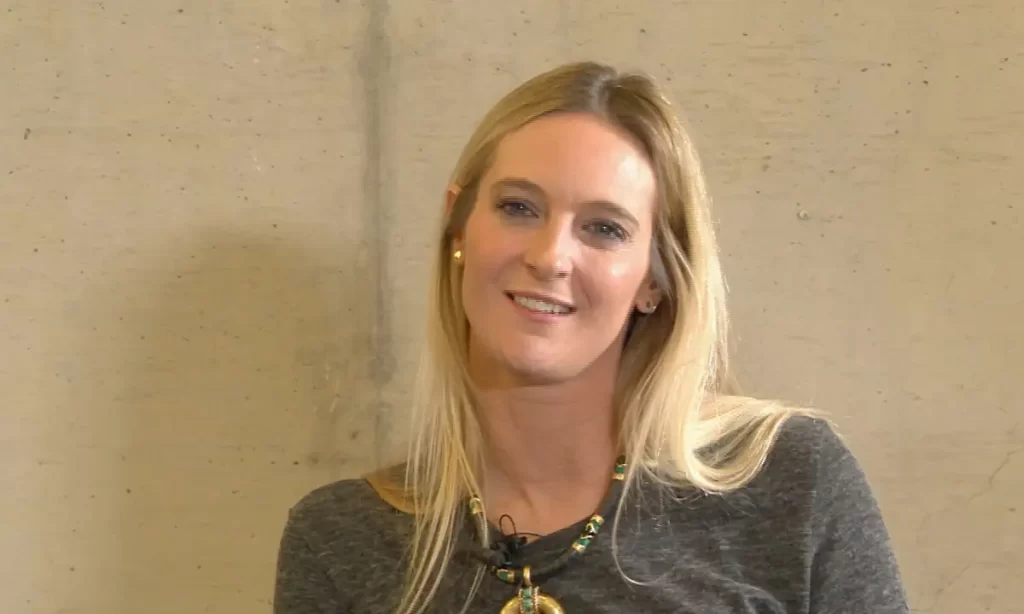 Céline Scheen (born 1976 in Verviers, Belgium) is a Belgian classical soprano. She began her vocal studies with Annie Frantz. In 1996, she entered the Royal Academy of Mons and obtained a First Prize in the class of Marcel Vanaud.
She then received a degree in song and methodology of song at the Royal Academy of Brussels. In 1998, she obtained the Nany Philippart's grant with Chapelle musicale Reine Élisabeth. Thanks to the support of the Nancy Philippart foundation, she worked for two years in the class of Vera Rosza at the Guildhall School of Music in London, where she obtained an advanced degree in vocal performance. She also took master-classes with Jean-Paul Fouchécourt, Monique Zanetti and Helmut Deutsch.
Céline Scheen has performed in the greatest festivals and concert halls, under the direction of Reinhard Goebel, Louis Langrée, Ivor Bolton, René Jacobs, Christophe Rousset, Andrea Marcon, Jordi Savall, Philippe Pierlot, Philippe Herreweghe, Skip Sempé, Jean Tubéry, Leonardo García-Alarcón.
At the Opera Céline Scheen has sung the roles of Lucy in The Telephone, or L'Amour à trois by Gian Carlo Menotti, Thérèse in the Les mamelles de Tirésias by Francis Poulenc, the First Lady and Papagena in W.A. Mozart's Die Zauberflöte, Frasquita in Carmen, Vespetta in Pimpinone by Georg Philipp Telemann, Grilletta in Lo Speziale by Joseph Haydn, and Zerlina in Mozart's Don Giovanni (G. Corbiau).
She has interpreted Coryphee in Christoph Willibald Gluck's Alceste (La Monnaie, Ivor Bolton/B.Wilson)), Atilia in Francesco Cavalli's Eliogabalo (La Monnaie, Festival d'Insbruck, René Jacobs/Boussart), and Papagena in Mozart's Die Zauberflöte (La Monnaie, Caen, Lille, New-York, René Jacobs/W. Kentridge and Toulouse, C.P.Flor/N.Joël), L'Amour and Clarine in Platée by Rameau (Opéra du Rhin, Christophe Rousset/M.Clément), La Musica and Euridice in L'Orfeo by C. Monteverdi (Cremona, Andrea Marcon)….
Céline Scheen sang in concerts in the Petite Messe Solennelle of Gioachino Rossini, Carl Orff's Carmina Burana, Requiem by Gabriel Fauré, Coronation Mass and the Great Mass in C minor by Mozart, and J.S. Bach's Johannes Passion (BWV 245) with the groups Il Fondamento, Ricercar Consort, Café Zimmermann, La Fénice, La Cetra d'Orfeo and Musica Antiqua Köln. She has also sung several Bach Cantatas with Gli Angeli Genève under Stephan MacLeod. She was a member of the World Youth Choir from 1994 to 1996, which enabled her to make rounds in Latin America, Canada, Estonia, Latvia, Finland, and Sweden. Scheen was among the soloists invited to perform at the Abbaye aux Dames during the Festival de Saintes.
In the near future, Céline Scheen will be performing J.S. Bach's Johannes Passion (BWV 245) and Matthäus-Passion (BWV 244). And at the Opera, she will be Venus in Venus and Adonis by John Blow in a new production at the Théâtre de Caen and the Grand Théâtre du Luxembourg during the 2012-2013 season.
In 1999, Céline Scheen recorded the music of Gérard Corbiau's film Le Roi Danse for Deutsche Grammophon with the ensemble Musica Antiqua Köln under the direction of Reinhard Goebel. Her performance in Nicolaus à Kempis: Symphoniæ continued her trend in Baroque music. In 2006, she sang for Carolus Hacquart: Cantiones & Sonate, alongside two singers Stephan Van Dyck and Dirk Snellings.
Later that year, she featured in two songs from Paolo Pandolfo's CD, "Improvisando"; (Diapason d'or); "Orgelbuchlein" by J.S. Bach with the ensemble Mare Nostrum (M.A. Recording); "Barbara Strozzi" with La Capella Mediterranea and Leonardo Garcia Allarcon (Ambronay); "Amarante" (Flora) with Philippe Pierlot and Eduardo Eguez. She will soon be recording "Bellerophon" by Lully with Les Talens Lyriques and Christophe Rousset, the Italian Secular Cantatas by J.S. Bach with Leonardo García-Alarcón, Les Vêpres (The Vespers) by Monteverdi with le Ricercar Consort and Philippe Pierlot.
Damien Guillon
Damien Guillon (born 1981) is a French countertenor. He is the leader of the ensemble Le Banquet Celeste. He began training as a member of the Maîtrise de Bretagne boys' choir in Rennes from the age of eight. Starting out as a boy soprano, he became a baritone after his voice changed. After several of the other boys fell ill before a concert, however, Guillon tried out his soprano voice once again.
Although he had lost the very highest notes, he was perfectly capable of singing alto, and thus discovered his ability to sing higher parts. He also studied organ and later basso continuo and harpsichord. From an early age, he was also interested in conducting. In 2004, he moved to Basle to complete his vocal studies with Andreas Scholl at the renowned Schola Cantorum Basiliensis.
Guillon gives solo performances throughout Europe with various early music ensembles. He frequently collaborates with Philippe Herreweghe's Collegium Vocale and Masaaki Suzuki's Bach Collegium Japan, with which he has also made recordings, including a number of Bach cantatas.
He is also a regular guest at early music festivals, such as the Festival de Saintes in France. On one such occasion, the question arose as to which ensemble would accompany him. He took the decision to put together his own group, which he called Le Banquet Céleste, an orchestra he conducts. Guillon also performs as a conductor of other ensembles.
Sources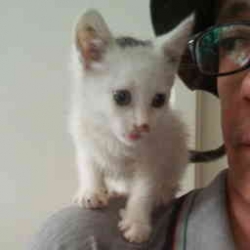 Latest posts by M. Özgür Nevres
(see all)