Conducted by Herbert von Karajan, the Berliner Philharmoniker (Berlin Philharmonic Orchestra) plays Ludwig van Beethoven's Symphony No. 2 in D Major, Op. 36. A 1972 recording of the piece.
Beethoven's Symphony No. 2 in D Major, Op. 36
Beethoven's Second Symphony was mostly written during Beethoven's stay at Heiligenstadt in 1802, at a time when his deafness was becoming more pronounced and he began to realize that it might be incurable.
Symphony No. 2 was premiered in the Theater an der Wien in Vienna on 5 April 1803 and was conducted by the composer, and dedicated to Karl Alois, Prince Lichnowsky. During that same concert, the Third Piano Concerto and the oratorio Christ on the Mount of Olives were also debuted. It is one of the last works of Beethoven's early period.
Movements
The four movements are:
1. Adagio molto, 3/4 – Allegro con brio, 4/4
The first movement is constructed in the shape of a sonata with the thematic material of great simplicity "leaving the impression of dignity, mature and serious vision of life, of destiny."
2. Larghetto, 3/8 in A major
The second movement can be considered one of the high points of Beethoven's creation. The themes are of great beauty and serenity expressing noble ideas sprung from a great deal of sorrow. Through a short Coda of just 16 bars, this sonata-like segment ends under the auspices of joy and bliss.
3. Scherzo: Allegro, 3/4
The third movement is a very dynamic segment irrigated by life. For the first time in the structure of the symphony, a new movement appears, different from the minuet in expression and at the same time allowing the composer to fully express his vision and his feelings.
4. Allegro molto, 2/2
The finale is of great depth, musical and harmonic complexity. Prod'Homme was quoting a critic who saw this segment of the symphony as "a dragon ran through by a spear, not wanting to die and drained of blood wagging his tail around him."
Sources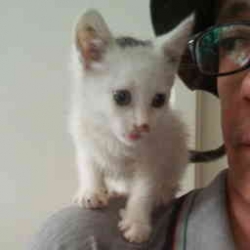 Latest posts by M. Özgür Nevres
(see all)