Conducted by Philippe Herreweghe, the hr-Sinfonieorchester (Frankfurt Radio Symphony Orchestra) and Collegium Vocale Gent perform Robert Schumann's Paradise and the Peri, (German Das Paradies und die Peri), Op. 50, an oratorio for soloists, chorus, and orchestra. Recorded at the Alte Oper Frankfurt on 17 February 2017.

Soloists:
Julia Kleiter (soprano), Peri
Maximilian Schmitt, Tenor solo / The youth
Gerhild Romberger, Mezzo-soprano solo / Alto Solo / Angel
Katja Stuber (soprano), Virgin
Krešimir Stražanac, Baritone solo / The man / Gazna
Completed in 1843, the work is based on a German translation (by Schumann and his friend Emil Flechsig) of a tale from Lalla-Rookh by Thomas Moore. The peri, a creature from Persian mythology, is the focus of the story, having been expelled from Paradise and trying to regain entrance by giving the gift that is most dear to heaven. Eventually the peri is admitted after bringing a tear from the cheek of a repentant old sinner who has seen a child praying.
Programme
First Part:
Vor Edens Tor im Morgenprangen (Alto)
Wie glücklich sie wandeln (Peri)
Der hehre Engel (Tenor, Angel)
Wo find' ich sie? (Peri)
So sann sie nach (Tenor, Solo-Quartet)
Doch seine Ströme sind jetzt rot(Choir, Choir of the Conquerors, Choir of the Indians)
Und einsam steht ein Jüngling (Tenor, Choir of the Conquerors, Gazna, The Youth)
Weh, weh, weh, er fehlte das Ziel (Choir)
Die Peri sah das Mal der Wunde (Tenor, Peri, Choir)
Second Part:
Die Peri tritt mit schüchterner Gebärde (Tenor, Alto, Choir) ∙
Ihr erstes Himmelshoffen schwand (Tenor, Choir of the geniuses of the Nile, Peri)
Fort streift von hier (Tenor, Peri)
Die Peri weint (Tenor, Solo-Quartet)
Im Waldesgrün am stillen See (Alto, The Youth)
Verlassener Jüngling, nur das Eine (Mezzo-soprano, Tenor, The Youth)
O lass mich von der Luft durchdringen (Virgin, Tenor)
Schlaf' nun und ruhe in Träumen voll Duft (Peri, Choir)
Third Part:
Schmücket die Stufen zu Allahs Thron (Choir of Houris)
Dem Sang von ferne lauschend (Tenor, Angel)
Verstoßen! Verschlossen aufs neu (Peri)
Jetzt sank des Abends gold'ner Schein (Baritone)
Und wie sie niederwärts sich schwingt (Tenor, Choir of Peris, Baritone)
Hinab zu jenem Sonnentempel (Peri, Tenor, Mezzo-soprano, The man)
O heil'ge Tränen inn'ger Reue (Solo-Quartet, Choir)
Es fällt ein Tropfen (Peri, Tenor, Choir)
Freud', ew'ge Freude, mein Werk ist getan (Peri, Choir deof the Blessed)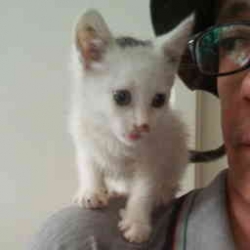 Latest posts by M. Özgür Nevres
(see all)