Argentine classical pianist Martha Argerich and pianist and conductor Daniel Barenboim perform Wolfgang Amadeus Mozart's Sonata for Two Pianos in D major, K. 448. This performance, performed at Berlin's Philharmonie in 2014, brings together two of Argentina's greatest classical musicians.
These two world-class musicians don't only share a connection as compatriots; their musical relationship began in their early youth when they met for the first time at a friend's house in 1949 when Martha Argerich was eight years old, and Daniel Barenboim was seven. It comes as no surprise, then, that their performances are characterized by a sense of familiarity and playfulness – and this piece is no exception.
Mozart's Sonata for Two Pianos in D major, K. 448
Mozart wrote this sonata in 1781 when he was 25.
The piece is one of his few compositions written for four hands. Its characteristic 'Galant style' – with its simple, interlocking melodies – signified a return from the classical to the early Baroque.
As a side curiosity, this piece was central to a study that theorized that listening to Mozart could temporarily boost performance in an IQ test. The results of the study came to be known as the "Mozart effect".
There are three movements:
Allegro con spirito. The first movement begins in D Major and sets the tonal center with a strong introduction. The two pianos divide the main melody for the exposition, and when the theme is presented both play it simultaneously. Mozart spends little time in the development introducing a new theme unlike most sonata forms, and begins the recapitulation, repeating the first theme.
Andante in G major. The second movement is written in ABA form.
Molto allegro. The finale begins with a galloping theme. The cadences used in this movement are similar to those in Mozart's Rondo alla Turca, also known as the Turkish March.
Sources
Wolfgang Amadeus Mozart's Sonata for Two Pianos in D major, K. 448 on Wikipedia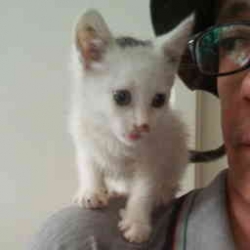 Latest posts by M. Özgür Nevres
(see all)