Accompanied by the Rotterdam Philharmonic Orchestra, German classical violinist Isabelle Faust performs Ludwig van Beethoven's Violin Concerto in D major, Op. 61. Conductor: Mark Elder. Recorded at the Het Concertgebouw during The Sunday Morning Concert of Sunday the 25th of February 2018.
Ludwig van Beethoven's Violin Concerto
Violin Concerto in D major, Op. 61 is Beethoven's only Violin Concerto and one of the most beloved worldwide.
Beethoven wrote the concerto for Austrian violinist Franz Clement (November 17 or 18?, 1780 – November 3, 1842) in 1806. Its premiere (on December 23, 1806) was tepidly received, and for many years the work languished almost forgotten before it was rediscovered in 1844 – this time performed by 12-year-old Hungarian violinist Joseph Joachim (28 June 1831 – 15 August 1907), and the orchestra of the London Philharmonic Society, conducted by Felix Mendelssohn. Beethoven's Violin Concerto in D major, Op. 61 is considered representative of Beethoven's midlife works.
The concerto is scored, in addition to the solo violin, for flute, two oboes, two clarinets, two bassoons, two horns, two trumpets, timpani, and strings.
Movements
There are three movements:
Allegro ma non troppo (D major). The first movement starts with the rendering of the theme by the orchestra and continues with the solo violin presenting the two themes in a cadence with an introductory role.
Larghetto (G major). is based on a lyrical musical theme of great musicality, which, according to some specialists is of Russian origin.
Rondo. Allegro (D major). The second movement starts abruptly with the musical theme rendered by the solo violin. The passage from the second part is made without the usual break. An element of novelty in this part is the fact that the composer does not write the cadence for violin, but allows the violinist to improvise, thus showing his technical and interpretational qualities.
Isabelle Faust
Isabelle Faust (born 19 March 1972 in Esslingen, West Germany) is a violinist who has won multiple awards.
After winning the renowned Leopold Mozart Competition and the Paganini Competition at a very young age, Isabelle Faust soon made regular guest appearances with the world's most important orchestras, such as the Berlin Philharmonic, the Boston Symphony Orchestra, and the NHK Symphony Orchestra Tokyo, the Chamber Orchestra of Europe and the Freiburg Baroque Orchestra.
A close and lasting collaboration developed with conductors such as Claudio Abbado, Giovanni Antonini, Frans Brüggen, Sir John Eliot Gardiner, Bernard Haitink, Daniel Harding, Philippe Herreweghe, Andris Nelsons, and Robin Ticciati.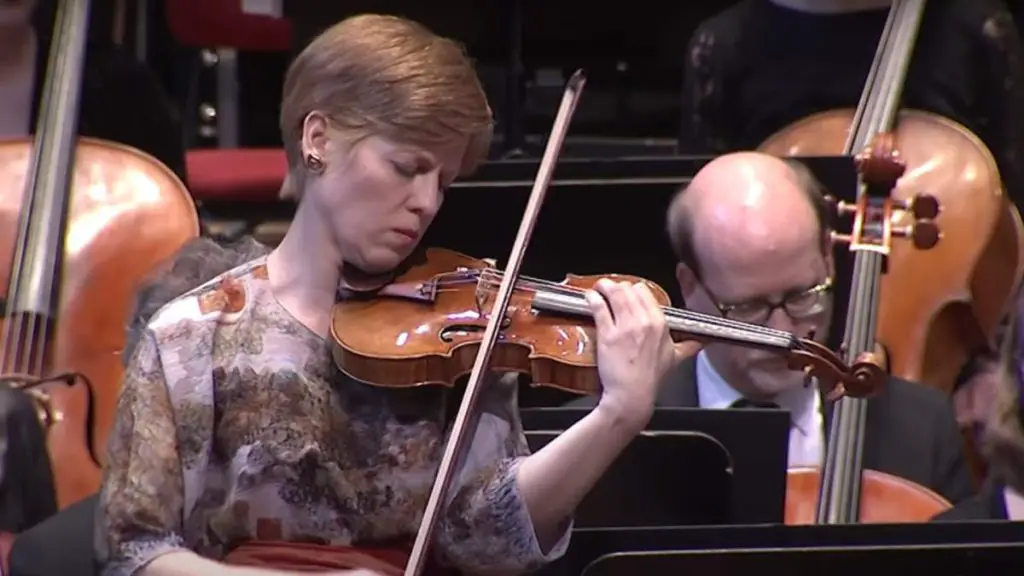 Isabelle Faust's artistic curiosity includes all epochs and forms of instrumental partnership. In doing so, she subtly penetrates the essence of the works that she interprets. In addition to the great symphonic violin concertos, there are, for example, Schubert's octet on historical instruments, György Kurtág's "Kafka Fragments" with Anna Prohaska or Igor Stravinsky's "L'Histoire du Soldat" (The Soldier's Tale) with Dominique Horwitz's performance of contemporary music, compositions by Péter Eötvös, Brett Dean and Ondřej Adámek are among her most recently premiered works.
Her numerous recordings have been unanimously praised by critics and have been awarded prizes such as the Diapason d'or, the Gramophone Award, and the Choc de l'année. Recent recordings include Arnold Schönberg's Violin Concerto with Daniel Harding and the Swedish Radio Symphony Orchestra, released in 2020, followed in 2021 by Ludwig van Beethoven's Triple Concerto with Alexander Melnikov, Jean-Guihen Queyras, Pablo Heras-Casado, and the Freiburg Baroque Orchestra.
Isabelle Faust has made other highly acclaimed recordings, including the sonatas and partitas for solo violin by Johann Sebastian Bach and the violin concertos by Ludwig van Beethoven and Alban Berg conducted by Claudio Abbado. She has had a longstanding chamber music partnership with the pianist Alexander Melnikov.
Sources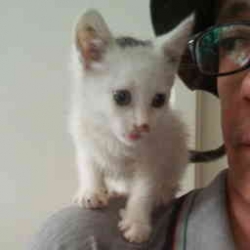 Latest posts by M. Özgür Nevres
(see all)