Martha Argerich (piano) Daniel Barenboim (piano), Linor Katz (cello) Kian Soltani (cello), and Jorge Monte de Fez (horn) perform Robert Schumann's Andante and Variations for 2 pianos, 2 cellos & horn in B flat major, WoO 10 (original version of Op. 46).
Robert Schumann's Andante and Variations
Robert Schumann's "Andante and Variations" is a lesser-known yet beautifully evocative chamber work. Composed in 1843, it carries the Opus number 46. This piece stands out in Schumann's oeuvre due to its unique instrumental combination: two pianos, two cellos, and a horn.
The choice of instrumentation gives the work a distinct tonal color, blending the rich, sonorous timbres of the cello and horn with the versatility and range of the pianos. It's worth noting that Schumann's predilection for experimentation with instrumental combinations is evident here, as this kind of ensemble was not a common choice during his time.
The "Andante and Variations" commences with a serene and lyrical Andante theme. Following this introduction, Schumann weaves a series of variations. Each variation explores different emotional landscapes, harmonies, and interactions between the instruments, showcasing Schumann's knack for melodic invention and intricate counterpoint.
Schumann's inclination towards lyricism and Romantic expression is very much present in this piece. The variations traverse a spectrum of moods, ranging from introspective and delicate to more vigorous and dramatic passages. As the work progresses, listeners can appreciate Schumann's capacity to let each instrument shine individually while also integrating them seamlessly into the ensemble.
Originally, Schumann conceived the piece for two pianos alone but later decided to expand the instrumentation. This decision enhanced the work's textural and harmonic richness, allowing for a greater range of expression and interplay between the instruments.
The piece, while not as frequently performed as some of Schumann's other chamber works, remains a testament to his creative genius and ability to push boundaries in chamber music. Its intimate nature, combined with the unique ensemble, provides listeners with a special insight into the composer's imagination and his ability to craft deeply emotional narratives through music.
Structure
Andante: This is the introductory theme of the work, setting a calm and lyrical tone. It provides the main melody which the subsequent variations will explore and develop.
Variation I: The first variation offers slight modifications to the Andante theme, providing nuances and introducing new rhythmic and harmonic elements.
Variation II: This variation brings a change in character, with a different mood and a more intricate interplay between the instruments.
Variation III: Further exploring the theme, the third variation might present contrasts in dynamics or tempo, providing a fresh take on the original Andante.
Variation IV: As the piece progresses, this variation delves deeper into the theme, often showcasing the individual strengths of each instrument in the ensemble.
Variation V: The fifth variation typically continues the exploration of the theme, further elaborating on its intricacies and bringing in new textures or rhythms.
Final Variation: This concluding variation often encapsulates the essence of the entire work, drawing on elements from the previous variations and sometimes bringing the piece to a climactic or introspective close, depending on the composer's intent.
Linor Katz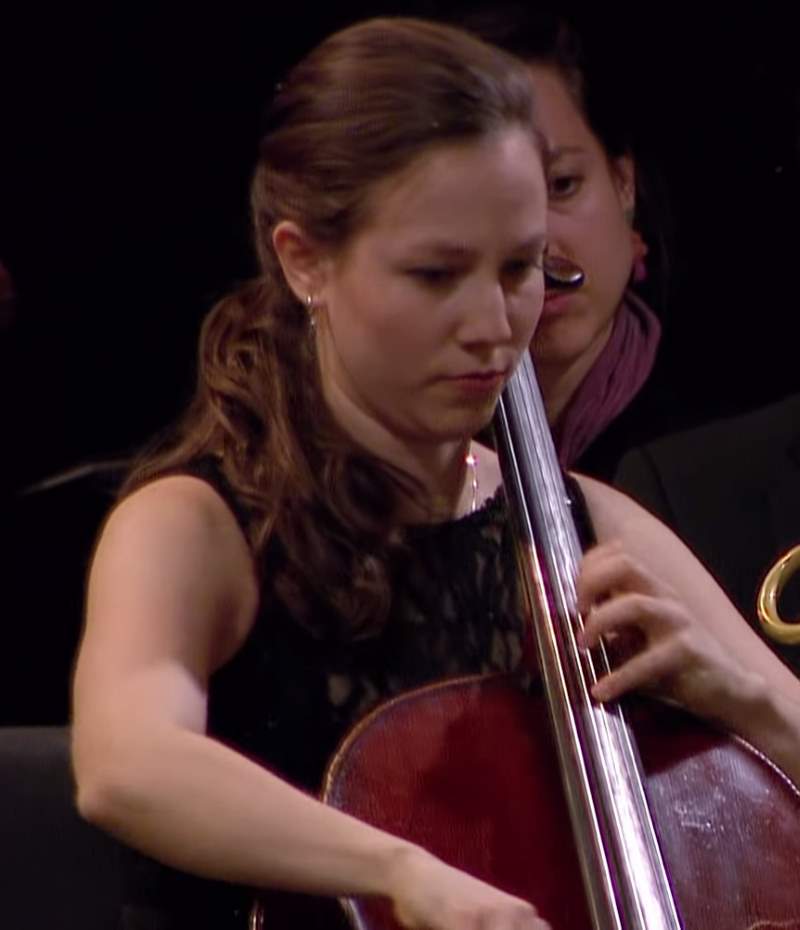 Cellist Linor Katz performs throughout Europe, South and North America, and Asia as a soloist, chamber musician, and as orchestral player. She has performed as a soloist with the Czech Radio Symphony Orchestra at Dvorak Hall in the Rudolfinum in Prague, as well as with the Jerusalem Symphony Orchestra, the Israeli Opera Orchestra, and the Israel Defense Forces Orchestra in a special concert in Milan. Ms. Katz performed chamber music with artists such as Itzhak Perlman, Guy Braunstein (Concertmaster of Berlin Philharmonic), and members of the Takács string quartet and the Jerusalem string quartet.
As an avid chamber musician, Ms. Katz performed at some of the most prestigious concert venues, such as the Royal Albert Hall in London, Teatro Cologn in Buenos Aires, the Mozarteum in Salzburg, Carnegie Hall's Weill Recital Hall, Jordan Hall in Boston and the Staatsoper and Schillertheatre in Berlin.
As a member of the West-Eastern Divan Orchestra, conducted by Maestro Daniel Barenboim, she toured all over Europe as well as in North and South America. Ms. Katz has also been a member of the Israel Philharmonic Orchestra in its 2006-07 and 2013-2014 seasons and performed with them in Israel, Europe, North America, and Japan.
She has graduated from the Bachelor's and Master's programs at the New England Conservatory in Boston, where she was studying with Mr. Laurence Lesser and Ms. Natasha Brofsky.
Kian Soltani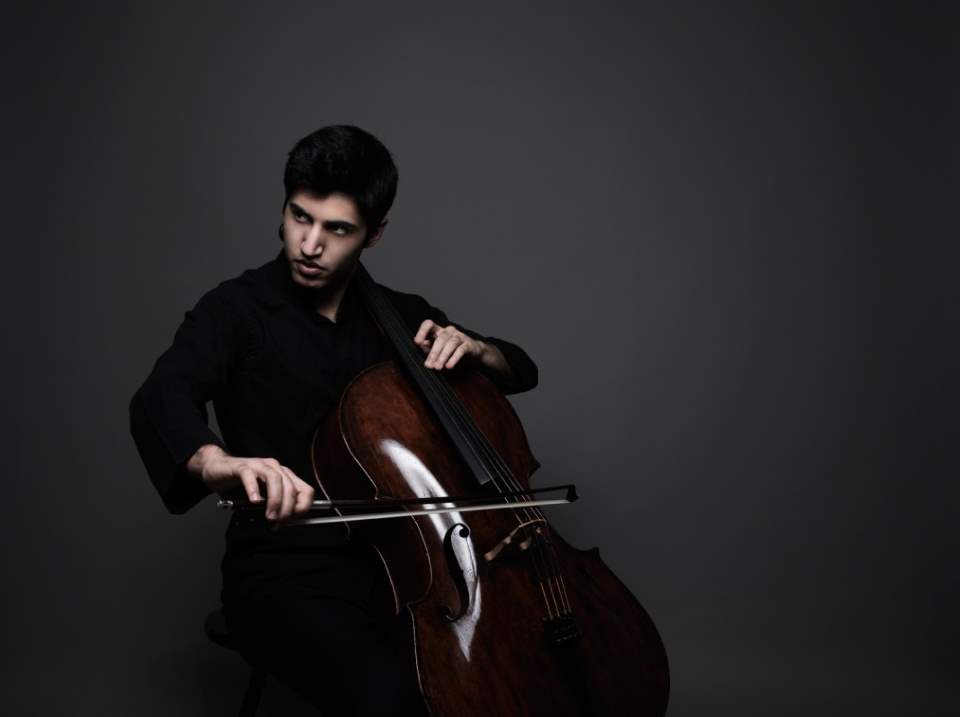 By the time he won first prize at the "International Paulo Cello Competition 2013" in Helsinki, young cellist Kian Soltani had joined the top rank of today's new generation of cello soloists. His earlier first prizes include the Karl Davidoff International Cello Competition in Latvia as well as the International Antonio Janigro Competition in Croatia. Kian Soltani holds a scholarship at the "Mozart-Gesellschaft Dortmund" and is a member of the renowned "Anne-Sophie Mutter" foundation.
Born in Bregenz, Austria into a Persian family of musicians, Kian Soltani was only twelve when he was accepted into the class of Ivan Monighetti, with whom studied for 11 years at the Basle Music Academy. Since October 2014 he has been part of the Young Soloist program at the Kronberg Academy in Germany with Frans Helmerson. Other strong influences have come from his studies at the International Music Academy of Liechtenstein as well as from renowned artists such as Sol Gabetta, Wolfgang Boettcher, Valter Despalj, Gerhard Mantel, David Geringas, Pieter Wispelwey, Jens Peter Maintz, Antonio Meneses and Bernard Greenhouse. Kian Soltani regularly tours as principal Cellist with the "West-Easter Divan Orchestra" under Daniel Barenboim.
At the age of 19, Kian Soltani made his successful solo debut in the Golden Hall of the Vienna Musikverein and at the Schubertiade in Hohenems. His appearances as a soloist and chamber musician have since included festivals and concerts with leading orchestras and at prominent halls in Europe, Asia and North America (the Vienna Musikverein, Hohenems Schubertiade, Kronberg Cello Festival, Schleswig-Holstein Music Festival, iPalpiti Festival in Los Angeles, Eilat Chamber Music Festival in Israel, Zagreb International Chamber Music Festival, Next Generation Classic Festival in Bad Ragaz and the Sommets Musicaux of Gstaad).
As a soloist, Soltani has appeared with such ensembles as the Zagreb Soloists, the Georgian Chamber Orchestra, Arpeggione Chamber Orchestra, Basle Sinfonietta, Latvian National Symphony Orchestra, Liechtenstein Symphony Orchestra, Helsinki Philharmonic Orchestra, Tapiola Sinfonietta, Jyväskylä Sinfonia, and the Zagreb Philharmonic Orchestra and collaborated with conductors including David Geringas, Zlatan Srzic, Sebastian Tewinkel, Ivan Monighetti, Florian Krumpöck, John Storgårds, Yasuo Shinozaki, Jukka Iisakkila and Peter Csaba.
Kian Soltani's first CD was a collaboration with his teacher Ivan Monighetti in Ireland, where he made world premiere recordings for the LCMS label of works by Sofia Gubaidulina, Franghiz Ali-Zadeh, and other composers. The CD "Metamorphoses" appeared in October 2012.
Jorge Monte de Fez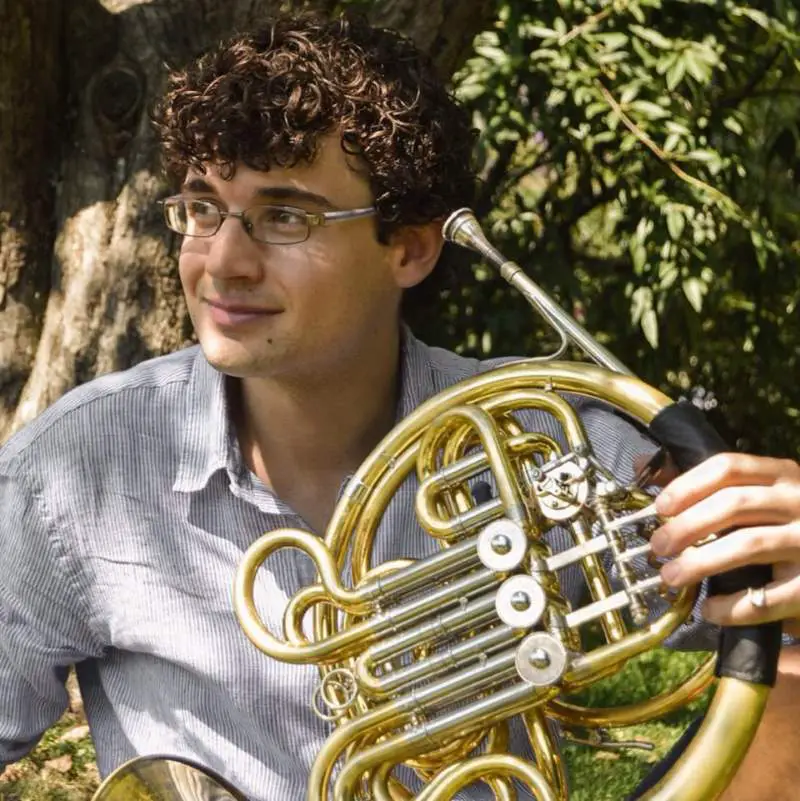 (Automatically translated from Spanish)
Jorge Monte de Fez has been designated "Asturian of the month" December SPAIN NEW coinciding with the season opening of La Scala of Milan, for his Billante career that has led him to become the first Spanish who enter the Italian orchestra, where he holds solo horn.
Despite his youth, he has worked with great masters of address as Daniel Barenboim, Zubin Mehta, Claudio Abbado recently deceased, and Gustavo Dudamel, among others. "Forget the pressure he helped me to enter one of the best orchestras," he told this newspaper when he managed the plaza in La Scala, which came certainly encouraged by Barenboim. Recently, his girlfriend, viola Olga Gonzalez, Spanish has become the second of the orchestra.
Jorge Monte de Fez was born in Oviedo (1986), it has an outstanding curriculum as an instrumentalist in world-class orchestras. In fact, it has been part of the "West-Estaerm Divan", directed by Barenboim. He studied at the Institute of School The Ería of Oviedo and the average degree of horn at the Conservatory; shortly after he moved to San Sebastián.
At his age, he's all a wanderer since he also lived in Berlin. In 2008 he won an honors limit switch in "Musikene" (the Higher School of Music of the Basque Country). That's where he made the top grade, with the help of Professor Rodolfo Epelde. Since then his career has been unstoppable, but even before, in 2007, had presented his credentials to achieve the first prize in the Villa Alba de Tormes national competition.
He also studied at the Queen Sofía College of Music, where he was distinguished as an outstanding student of the chair of horn by Professor Radovan Vlatković. Until the following year (2011-2012) at the Academy Saatskapelle Berlin under the direction of maestro Barenboim. Solo horn has participated, by invitation, in several symphony orchestras. As a soloist, he has emphasized works of the great classics.
Jorge Monte of Fez is one of those talents who succeed outside their country. As he explains, "The life of a musician in Spain is complicated, or live to make bowls or anything." Finally, his great adventure has been awarded a large orchestra thanks to an impeccable track record
Sources
Robert Schumann – Andante & Variations for 2 pianos, 2 cellos & horn in B flat major, WoO 10 (original version of Op. 46) on allmusic.com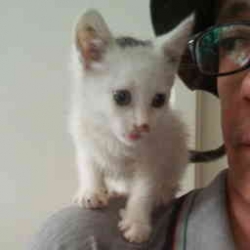 Latest posts by M. Özgür Nevres
(see all)