The legendary Italian tenor Luciano Pavarotti sings "Mattinata" (English: Morning) by Ruggero Leoncavallo (from the Central Park Concert, in June 1993, more than 500,000 listeners gathered for his free performance on the Great Lawn of New York's Central Park, while millions more around the world watched on television.). Composed in 1904, It was the first song ever written expressly for the Gramophone Company (the present-day HMV). The song was dedicated to the great Italian tenor of the 20th century, Enrico Caruso; who was the first to record it in 1904 with the composer at the piano. Ever since this piece has become a concert favorite.
Ruggero Leoncavallo's Mattinata
"Mattinata" is a song composed by Ruggiero Leoncavallo in 1904. It's unique in Leoncavallo's oeuvre because, while he is primarily remembered as a composer of operas, especially for "Pagliacci," "Mattinata" is a standalone song, and it was the first composition ever written expressly for the Gramophone Company (which is now HMV).
The song's title, "Mattinata," translates to "Morning" in English. It's a bright, spirited song about the beauty of a morning filled with sunlight and love, and it has become a popular piece in the tenor repertory.
The first two lines of the song give a hint of its mood:
"Wake up, my love, it is already morning,
The roses, my darling, have all bloomed."
The uplifting melody and beautiful lyrical content have made "Mattinata" a favorite for both performers and audiences. Over the years, many famous tenors, including Luciano Pavarotti, have recorded their renditions of the piece.
One point of interest is that Leoncavallo himself wrote the lyrics, which is in line with his typical approach, similarly, he wrote both the music and the libretto for "Pagliacci."
The original version of Mattinata, sung by Enrico Caruso accompanied by Ruggero Leoncavallo, the composer himself on the piano:
Here is the remastered version below: the vocals were recorded on April 8, 1904, in Milan and the instrumentals were recorded in April 2002 in Vienna (Vienna Radio Symphony Orchestra).
Mattinata Lyrics
Italian: Mattinata
L'aurora di bianco vestita
Già l'uscio dischiude al gran sol;
Di già con le rosee sue dita
Carezza de' fiori lo stuol!
Commosso da un fremito arcano
Intorno il creato già par;
E tu non ti desti, ed invano
Mi sto qui dolente a cantar.
Metti anche tu la veste bianca
E schiudi l'uscio al tuo cantor!
Ove non sei la luce manca;
Ove tu sei nasce l'amor.
Ove non sei la luce manca;
Ove tu sei nasce l'amor.
English translation: Morning
The dawn, wearing a white dress,
it's already allowing the sun to cross the threshold;
It's already caressing with her pink fingers
the crowd of flowers!
The Creation all around seems moved by
an arcane shiver;
And you are not getting up, and
I'm singing painfully in vain.
Put your white gown on
and let your cantor cross the threshold!
Light lacks where you are missing,
Love is born where you are.
Light lacks where you are missing,
Love is born where you are.
Sources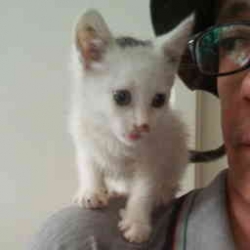 Latest posts by M. Özgür Nevres
(see all)