Accompanied by the ORTF Philharmonic Orchestra, the Argentine classical concert pianist Martha Argerich performs Frédéric Chopin's Piano Concerto No. 1 in E minor, Op. 11. Conductor: Franco Mannino. The concert was performed on February 1, 1970, in Paris.
Frédéric Chopin's Piano Concerto No. 1 in E minor, Op. 11
Frédéric Chopin (1810-1849) composed his first piano concerto in 1830. At the time, he was still living in his native Poland and was just 20 years old. The premiere of Piano Concerto No. 1 took place in October of the same year at Warsaw's National Theater, with Chopin himself playing the challenging piano part.
Chopin's Piano Concerto No. 1, Op. 11 was popular with audiences from the very beginning. But it also had its critics, who complained that the orchestra was only given a supporting role to the piano, which was the star of the show. And it is true that the orchestra serves merely to add atmosphere to the piano as the main part.
Chopin based the piano part on the Belcanto singing of Italian operas. That's where the many decorative artistic details come from. The musical motifs of Piano Concerto Op. 11 are based on many traditional Polish melodies. That makes the concert very memorable. It is also very romantic in character.
Almost all great piano virtuosos have played Frédéric Chopin's first Piano Concerto. Martha Argerich, for example, performed and even recorded it many times.
To everyone's surprise, Argerich discovered new facets of the concerto each time she performed it. This is of course thanks to her virtuosity as a piano performer but also due to her temperament and her surprising spontaneity.
Movements
Chopin's Piano Concerto No. 1 consists of three movements. With starting times in the video:
(00:00) Allegro maestoso. Both the 1st and 2nd movements feature unusual modulations; in the opening Allegro, the exposition modulates to the parallel major, i-I, instead of the expected i-III. This tonal relation (i-III) between the second and the third theme finally occurs in the recapitulation, where an actual i-I modulation would have been expected, producing a different effect. The first movement of the E minor concerto has three themes, which are introduced by the orchestra. The piano then plays the first theme, followed by the lyric second theme, accompanied by the main motif of the first theme in bass counterpoint. The third theme is in E major, introduced in the exposition by the orchestra and taken over by the piano. The development begins with the piano opening with the second theme; the orchestra then develops the first theme. Then the recapitulation begins again with the orchestra playing its opening theme.
(20:53) Romanze – Larghetto. The Romanze, although not strictly in sonata form, has its second theme of the exposition ascribe to the classical model of modulating to the dominant (I-V), and, when it returns, it modulates to the mediant (III). Chopin wrote in a letter to the Polish political activist, agriculturalist, and patron of art Tytus Woyciechowski (1808-1879), saying, "It is not meant to create a powerful effect; it is rather a Romance, calm and melancholy, giving the impression of someone looking gently towards a spot that calls to mind a thousand happy memories. It is a kind of reverie in the moonlight on a beautiful spring evening." The second movement has been described as "unashamedly heart-on-your-sleeve stuff."
(30:46) Rondo – Vivace. Written with much procrastination, hesitation, and difficulty, the third movement features Krakowiak (a fast, syncopated Polish dance in duple time from the region of Kraków and Little Poland) rhythms. It became one of the last pieces written by Chopin before the political turmoil in Poland that prevented him from returning. When, after completing the Rondo in August 1830, he played it privately – first with a string quartet and then a small orchestral ensemble – and said proudly, "Rondo – impressive. Allegro – strong."
Sources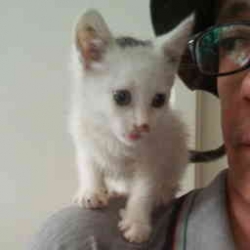 Latest posts by M. Özgür Nevres
(see all)