Conducted by the contemporary French classical and opera singer and orchestral conductor Nathalie Stutzmann, the Orquestra Sinfônica do Estado de São Paulo (São Paulo State Symphony – OSESP) and Coro Acadêmico e Coro da OSESP perform Wolfgang Amadeus Mozart's Great Mass in C minor (German: Große Messe in c-Moll), K. 427/417a. Soloists: Ekaterina Siurina (soprano), Emőke Baráth (soprano), Marcos Thadeu (tenor), Sabah Teixeira (bass-baritone). Recorded at Sala São Paulo, Brazil, 17 September 2016. Published by Nathalie Stutzmann channel.
Mozart's Great Mass
With the Requiem Mass, which was left unfinished at the Austrian composer's death, the Great Mass is one of the last two musical setting of the mass by Mozart, and also left unfinished. He composed it in Vienna in 1782 and 1783, when he was no longer a church musician of the Salzburg Cathedral. The first performance took place in Salzburg on 26 October 1783.
Structure
Kyrie:
Kyrie: chorus and soprano
Gloria:
Gloria in excelsis Deo: chorus
Laudamus te: soprano
Gratias agimus tibi; chorus
Domine Deus: sopranos I and II
Qui tollis: double choir
Quoniam tu solus: sopranos I and II
Jesu Christe: chorus
C. Sancto Spiritu: chorus
Credo:
Credo in unum Deum: chorus
Et incarnatus est: soprano I
Sanctus:
Sanctus: double choir
Benedictus qui venit: quartet and double chorus
The work is incomplete, missing all of the Credo following the aria "Et incarnatus est" (the orchestration of the Credo is also incomplete) and all of the Agnus Dei. The Sanctus is partially lost and requires editorial reconstruction. There is a good deal of speculation concerning why the work was left unfinished. Given the absolute necessity of a complete text for liturgical use, it is likely that Mozart spliced in movements from his earlier masses for the premiere, although Richard Maunder has noted that the surviving parts (including an organ part) contain only the completed movements. For purposes of modern performances, the editions and completions available are those by H. C. Robbins Landon (Eulenburg), Helmut Eder (Bärenreiter), Richard Maunder (Oxford University Press), Philip Wilby (Novello), Robert Levin (Carus-Verlag) and Benjamin-Gunnar Cohrs (Musikproduktion Höflich). Robert Xavier Rodriguez has also completed the Agnus Dei.
Mozart later reused the music from the Kyrie and Gloria, almost without changes except for the text, in the cantata Davidde penitente, K. 469.
Steve Schwartz gives three possible explanations of why the work was left unfinished:
"First, Mozart made his living through music. Nobody commissioned the mass, nor did Mozart then have a job that required him to write one. He needed to bring in money, and the mass fell by the wayside. The easiest promises to break are the ones you make to yourself.
On the other hand, Mozart's first-born, Raimund Leopold, had died in infancy. It may well have been that Mozart began to associate the mass, conceived as a celebration of his marriage, with his dead son and thus lost the drive to finish it.
Third, the mass represents a super-human leap in the capacity of Mozart's style. Someone once defined two kinds of genius: the person who is like us, only ten times better; the person whom nobody could predict. In the mass, Mozart becomes the second – in effect, a magician. Every movement is conceived at a level both beyond and in essence, in terms not only of the sacred music of the day but also of Mozart's previous output. Haydn, no slouch himself and out of his magnificence of character, called Mozart the greatest musician he knew, and you can see what he means. Perhaps, however, Mozart could think of nothing up to what he had already written. It's as if, after levitating, he resorted to the old wheeze of pulling a quarter out of your ear. I don't really believe in Mozart's lack, but the loss of inspiration in the middle of a large work happens more frequently than you might suspect. At any rate, it's a possibility."
Orquestra Sinfônica do Estado de São Paulo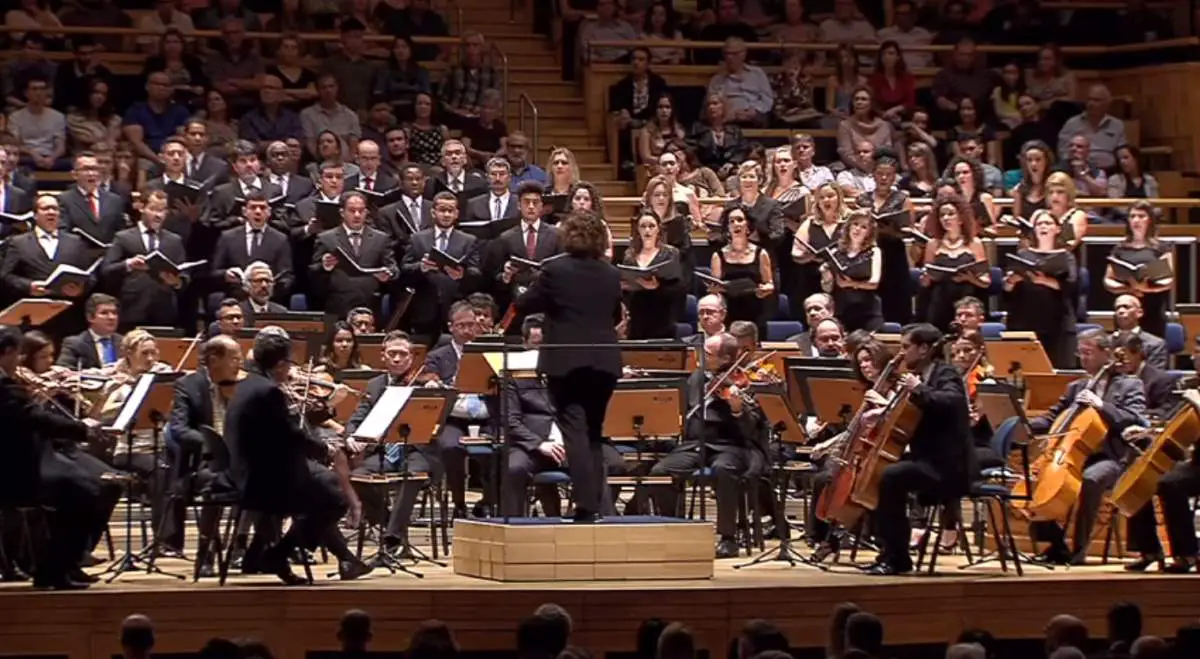 Orquestra Sinfônica do Estado de São Paulo (OSESP) (São Paulo State Symphony) is a symphony orchestra based in São Paulo, Brazil. With more than 200 concerts during its annual season, it is one of the largest and best-known orchestras in South America. It was founded by the Brazilian pianist, composer, conductor, and teacher João de Sousa Lima (São Paulo, March 21, 1898 – São Paulo, November 28, 1982) in 1954. Since 2005, the orchestra has been run by the OSESP Foundation, a non-profit organization presided by former President of Brazil Fernando Henrique Cardoso.
In 1999, Sala São Paulo opened as a concert hall and the new home of OSESP. It occupies buildings of the imposing Júlio Prestes Station, and it can accommodate 1,499 spectators.
Sources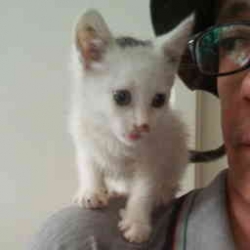 Latest posts by M. Özgür Nevres
(see all)