American actress and coloratura soprano Kathryn Grayson and the American tenor and Hollywood star of Italian origin Mario Lanza sing "Be My Love", a 1950 song written for Mario Lanza. Lyrics by the American lyricist, songwriter, and musician Sammy Cahn (June 18, 1913 – January 15, 1993), and music by the Russian-born American composer Nicholas "Slug" Brodszky (April 20, 1905 – December 24, 1958). From the 1950 MGM musical film "The Toast of New Orleans".
Be My Love
"Be My Love" is a popular song originally performed by Mario Lanza, an American tenor and actor, known for his powerful voice and operatic performances. The song was written by Nicholas Brodsky, with lyrics by Sammy Cahn, and was featured in the 1950 film "The Toast of New Orleans," in which Lanza also starred.
Released as a single in 1950, "Be My Love" became one of Mario Lanza's signature songs and his first million-selling hit. The song showcases Lanza's romantic and emotive style, blending elements of opera and popular music. Lanza's rendition of "Be My Love" was a crossover success, appealing to both classical music and mainstream audiences.
The lyrics of "Be My Love" express a deep longing for love and a desire to be with someone special. The song's melody is rich and memorable, accompanied by lush orchestration that enhances Lanza's powerful vocal performance. Lanza's interpretation of the song perfectly captures the emotional intensity and romantic sentiment conveyed in the lyrics.
Due to his charismatic stage presence and exceptional vocal talent, Mario Lanza played a significant role in popularizing opera and classical music to a wider audience. "Be My Love" remains one of his most renowned recordings and continues to be associated with his name.
Over the years, "Be My Love" has been covered by various artists, but Mario Lanza's rendition remains the definitive version. His recording of the song solidified his status as one of the greatest and most influential tenors of his time.
Although Mario Lanza's career was relatively short-lived, his impact on the world of music continues to be celebrated, and his recordings, including "Be My Love," are cherished by fans of both classical and popular music alike.
The Toast of New Orleans
The plot revolves around the character of Pepe Abellard Duvalle, played by Mario Lanza, a rough and charming fisherman from Louisiana's Bayous. Pepe dreams of becoming an opera singer, but his aspirations are hindered by his dedication to his fishing trade. However, everything changes when the opera company visits New Orleans.
While attending an opera performance, Pepe falls in love with soprano singer Suzette Micheline, played by Kathryn Grayson. Inspired by her talent and beauty, he decides to pursue his singing career and win her heart. Pepe's pursuit of his dreams leads to various comedic situations and romantic entanglements.
The film features a number of memorable musical performances, including Mario Lanza's rendition of the popular song "Be My Love." Lanza's powerful and passionate voice helped elevate the film's musical sequences and made it one of his most iconic performances.
"The Toast of New Orleans" received positive reviews upon its release, primarily due to Mario Lanza's singing talent and the on-screen chemistry between Lanza and Grayson. The film showcased Lanza's ability to merge classical opera with popular music, appealing to a broader audience beyond traditional opera enthusiasts.
While the plot of the movie is somewhat formulaic and serves as a vehicle to showcase Lanza's vocal talents, it remains an enjoyable and entertaining musical film. "The Toast of New Orleans" contributed to Lanza's rise to fame and solidified his status as one of the most prominent voices of his time.
The story takes place in Louisiana in 1905 and centers around Pepe Abellard Duvalle [Lanza], a skilled bayou fisherman with a natural singing talent. He falls in love with Suzette Micheline [Grayson], a famous soprano opera star. Micheline's manager, played by the famous British actor David Niven, invites Duvalle to sing in New Orleans, but Duvalle is hesitant to leave his simple life.
Despite his reservations, Duvalle agrees to train for the opera. Although initially uninterested in Duvalle, Micheline eventually falls in love with him but is disappointed by his transformation into a refined gentleman. In the end, Duvalle returns to his rugged ways and wins Micheline's heart.
In addition to selected arias from the famous operas, Carmen, Madama Butterfly, and La Traviata, the film includes the song "Be My Love", which was nominated for an Academy Award.
Be My Love Lyrics
Be my love, for no one else can end this yearning
This need that you and you alone create
Just fill my arms the way you've filled my dreams
The dreams that you inspire with every sweet desire
Be my love and with your kisses set me burning
One kiss is all that I need to seal my fate
And, hand-in-hand, we'll find love's promised land
There'll be no one but you for me, eternally
If you will be my love
(Be my love, for no one else can end this yearning
This need that you and you alone create)
Just fill my arms the way you've filled my dreams
The dreams that you inspire with ev'ry sweet desire
(Be my love and with your kisses) set me burning
One kiss is all that I need to seal my fate
And, hand-in-hand, we'll find love's promised land
There'll be no one but you for me, eternally
If you will be my love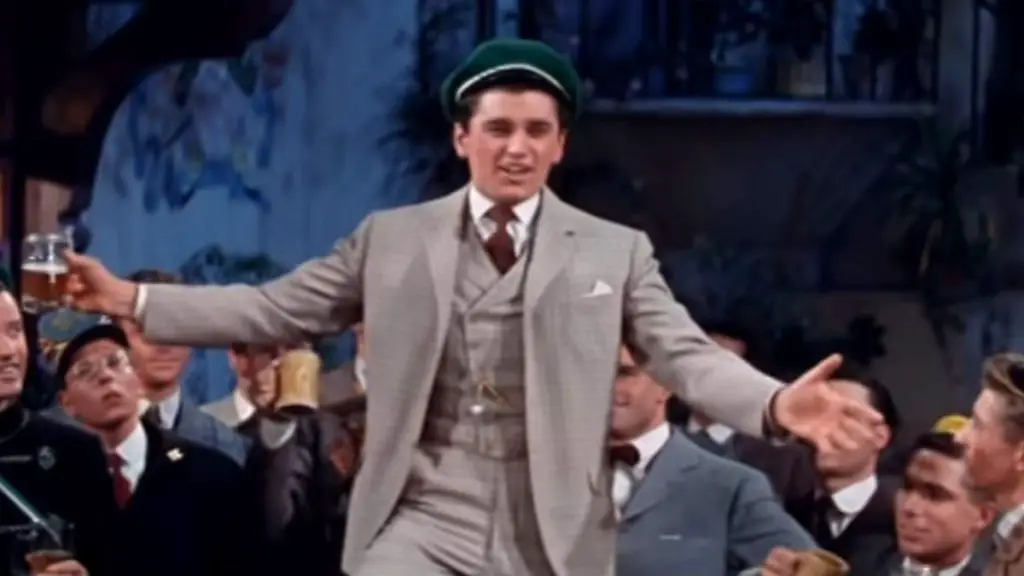 Related: Mario Lanza sings Drink, drink, drink
Sources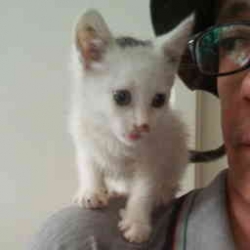 Latest posts by M. Özgür Nevres
(see all)