Accompanied by the Netherlands Bach Society, the oldest ensemble for Baroque music in the Netherlands, the Australian oboist Emma Black performs Johann Sebastian Bach's Oboe Concerto in F major, BWV 1053R. Recorded for the project All of Bach on December 6th, 2019 at Stadsgehoorzaal, Leiden.
Johann Sebastian Bach's Oboe Concerto in F major, BWV 1053R
Johann Sebastian Bach's Oboe Concerto in F major, BWV 1053R, performed by Emma Black and the Netherlands Bach Society for All of Bach, is a reconstruction of an oboe concerto, based on the keyboard concerto in E major, BWV 1053, hence the R in the BWV number (R for Reconstructed).
Bach's musical legacy is a treasure trove for oboists, as his rich compendium of works comprises over two hundred pieces featuring oboe solos. These often take the form of prominent parts for one or two oboes in the commanding opening choruses and expressive arias of his cantatas. Despite this abundance of ensemble repertoire, it's noteworthy to mention that the solo oboe repertoire is relatively sparse in Bach's collection.
Intriguingly, there are no extant solo concertos for the oboe in Bach's body of works. However, several clues and musical allusions indicate that Bach may indeed have composed dedicated oboe concertos, the manuscripts and individual parts of which have sadly been lost to time. As a result, the existence of these concertos has been confined to the realm of educated speculation, their audible traces silenced by the vicissitudes of history.
To experience the pleasure of a full oboe concerto from Bach, one must turn to reconstructions made by musicologists and performers. These creative reconstructions, using Bach's other works as a basis, aim to capture the spirit of the lost originals. One such notable effort is the reconstructed Oboe Concerto in F major, BWV 1053R. Despite its origins in reconstruction, this piece carries the unmistakable hallmark of Bach's genius and offers oboists a rare opportunity to take center stage in a concerto setting within Bach's repertoire.
Movements
With start times in the video:
0:00 Allegro
8:34 Siciliano
13:56 Allegro
Sources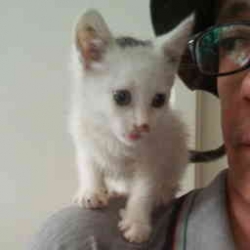 Latest posts by M. Özgür Nevres
(see all)