Mario Lanza sings Tina-Lina, a dance song written for the 1950 MGM musical film "The Toast of New Orleans" by Nicholas Brodsky, with lyrics by Sammy Cahn.
Tina-Lina
Brodszky and Cahn composed this piece for Mario Lanza's film "The Toast of New Orleans", primarily as a backdrop for a significant dance sequence.
Extravagant dance productions were characteristic of MGM's musicals in the 1950s. Interestingly, this was the sole instance of such an occurrence in a Lanza film. It's widely believed that Lanza's main appeal lay in his vocal prowess, and dancing was not his forte. Nevertheless, "Tina-Lina" is a vivacious tune that could serve as a platform to showcase Lanza's remarkable breath control and excellent diction.
The song is noted for its dense lyrics, where Lanza must essentially perform lyrical gymnastics to deliver the lines. When one hears the song "The Tina-Lina", the phrase "vocal acrobatics" comes to mind. Particularly noticeable in the phrases, "You'll know why when you have seen her dance like no one ever danced before" and "Once you've danced with Tina-Lina, there's no other ballerina who will dance you right to Heaven's door. And before the dance is ended, you'll achieve what you intended, and she'll care for you forevermore". The phrase, "All it takes is wind and passion", aptly describes the demands of this song. The song presents a challenge for any singer.
Lanza's skillful rendition of phrases such as "….prepare to lose your heart", "…it's the fun way to caress", and "…the Tina-Lina, because you'll never be the same" gives the listener a sense of excitement. It's hypothesized that more effort was placed into recording the commercial version. Here, Lanza seems to have more control, whereas, in the film, he appears secondary to the dancing.
One could argue that "Tina-Lina" was written with a visual spectacle in mind, rather than a specific melodic line. The melody, while present, is not the primary focus, instead, the focus is on the activity taking place. Lanza's final note in the film version is thrilling, but when compared to the commercial recording, there is a clear distinction. The latter ends with an uninhibited, stunning vocalization that takes the listener by surprise. In conclusion, while "Tina-Lina" is an exciting piece, it certainly demands a lot from the singer.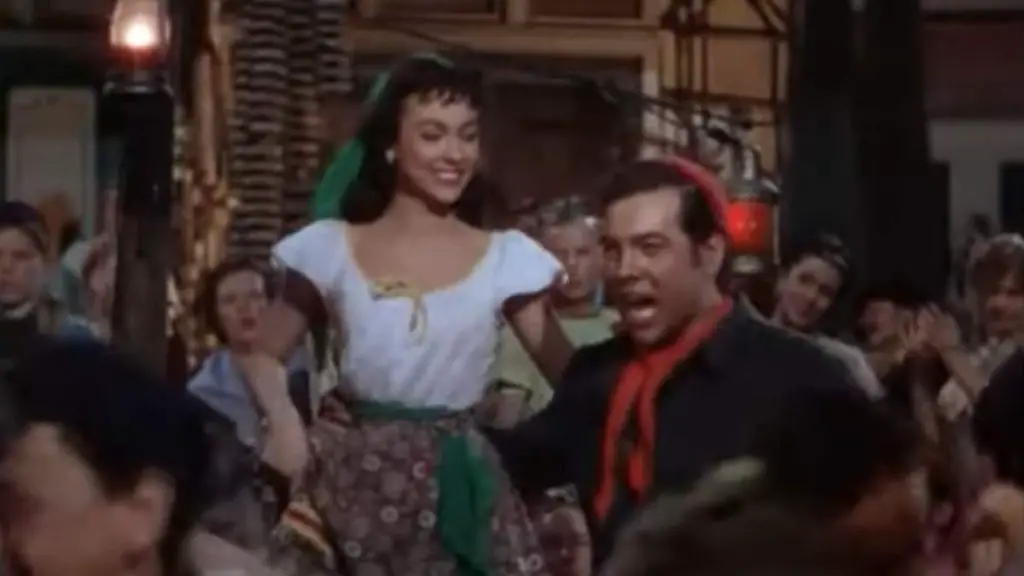 The Toast of New Orleans
The plot revolves around the character of Pepe Abellard Duvalle, played by Mario Lanza, a rough and charming fisherman from Louisiana's Bayous. Pepe dreams of becoming an opera singer, but his aspirations are hindered by his dedication to his fishing trade. However, everything changes when the opera company visits New Orleans.
While attending an opera performance, Pepe falls in love with soprano singer Suzette Micheline, played by Kathryn Grayson. Inspired by her talent and beauty, he decides to pursue his singing career and win her heart. Pepe's pursuit of his dreams leads to various comedic situations and romantic entanglements.
The film features a number of memorable musical performances, including Mario Lanza's rendition of the popular song "Be My Love." Lanza's powerful and passionate voice helped elevate the film's musical sequences and made it one of his most iconic performances.
"The Toast of New Orleans" received positive reviews upon its release, primarily due to Mario Lanza's singing talent and the on-screen chemistry between Lanza and Grayson. The film showcased Lanza's ability to merge classical opera with popular music, appealing to a broader audience beyond traditional opera enthusiasts.
While the plot of the movie is somewhat formulaic and serves as a vehicle to showcase Lanza's vocal talents, it remains an enjoyable and entertaining musical film. "The Toast of New Orleans" contributed to Lanza's rise to fame and solidified his status as one of the most prominent voices of his time.
The story takes place in Louisiana in 1905 and centers around Pepe Abellard Duvalle [Lanza], a skilled bayou fisherman with a natural singing talent. He falls in love with Suzette Micheline [Grayson], a famous soprano opera star. Micheline's manager, played by the famous British actor David Niven, invites Duvalle to sing in New Orleans, but Duvalle is hesitant to leave his simple life.
Despite his reservations, Duvalle agrees to train for the opera. Although initially uninterested in Duvalle, Micheline eventually falls in love with him but is disappointed by his transformation into a refined gentleman. In the end, Duvalle returns to his rugged ways and wins Micheline's heart.
In addition to selected arias from the famous operas, Carmen, Madama Butterfly, and La Traviata, the film includes the song "Be My Love", which was nominated for an Academy Award.
Sources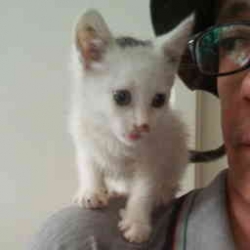 Latest posts by M. Özgür Nevres
(see all)