American tenor of Italian origin, Mario Lanza sings "Be My Love" with the Jeff Alexander Choir and Ray Sinatra as the conductor. Be My Love is a 1950 song written for Mario Lanza. Lyrics by the American lyricist, songwriter, and musician Sammy Cahn (June 18, 1913 – January 15, 1993), and music by the Russian-born American composer Nicholas "Slug" Brodszky (April 20, 1905 – December 24, 1958). Recorded on June 27, 1950.
This recording of the song (released by RCA Victor Records as catalog number 10-1561) was Lanza's first million-seller, eventually selling over two million copies. It was nominated for the Academy Award for Best Original Song in 1950 but lost out to Nat King Cole's "Mona Lisa".
The song was also on the Billboard charts for 34 weeks, going all the way to number one. It was the theme song for Lanza's radio program, The Mario Lanza Show (1951-52).
Mario Lanza Be My Love Lyrics
Be my love, for no one else can end this yearning
This need that you and you alone create
Just fill my arms the way you've filled my dreams
The dreams that you inspire with every sweet desire
Be my love and with your kisses set me burning
One kiss is all that I need to seal my fate
And, hand-in-hand, we'll find love's promised land
There'll be no one but you for me, eternally
If you will be my love
(Be my love, for no one else can end this yearning
This need that you and you alone create)
Just fill my arms the way you've filled my dreams
The dreams that you inspire with ev'ry sweet desire
(Be my love and with your kisses) set me burning
One kiss is all that I need to seal my fate
And, hand-in-hand, we'll find love's promised land
There'll be no one but you for me, eternally
If you will be my love
Sources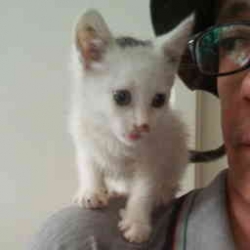 Latest posts by M. Özgür Nevres
(see all)