Conducted by John Butt, the Dunedin Consort performs "Venus and Adonis", an opera in three acts and a prologue by the English Baroque composer John Blow. Recorded on September 2, 2015, during Festival Oude Muziek Utrecht (Utrecht Early Music Festival).
Cecilia Bernardini, Sarah Bevan Baker, Femke Huizinga (violin), Alfonso Leal del Ojo (viola), Jonathan Manson (cello), Bill Hunt (violone – an early form of double bass), Pamela Thorby, Katherina Latham (recorder) en Thomas Dunford (theorbo).
Mhairi Lawson, Claire Evans, Rachel Redmond (soprano), Clare Wilkinson (mezzo-soprano, James Hall (alto), Nicolas Mulroy, David Lee (tenor), Matthew Brook, Jim Holliday (bass).
Conductor: John Butt.
John Blow's Venus and Adonis
"Venus and Adonis" is considered by some to be either a semi-opera or a masque, but "The New Grove Dictionary of Music and Musicians" names it as the earliest surviving English opera. In fact, an early manuscript source is subtitled "A masque for the entertainment of the king".
The traditional myth of Venus and Adonis runs as follows:
Venus is with her son Cupid, and he accidentally pierces her with one of his arrows. The next person Venus sees is the handsome youth Adonis, with whom she immediately falls in love. He is a hunter, and she decides that in order to be with him, she will take on the form of the goddess of the hunt, Artemis. Eventually, she warns Adonis of the danger of hunting the wild boar, but he does not heed the warning and is gored to death by the boar.
In Blow's version, Venus encourages Adonis to go hunting, despite his protestations:
Adonis:
Adonis will not hunt today:
I have already caught the noblest prey.
Venus:
No, my shepherd haste away:
Absence kindles new desire,
I would not have my lover tire.
This parallels the scene in Purcell's later Dido and Aeneas (1688) when Dido rebuffs Aeneas' offer to stay with her. In addition to this major divergence from the myth in Adonis' motivation, Blow's version also includes the addition of a number of comic scenes with Cupid, including the spelling lesson he gives to the young cupids and his opinion that almost no one in the court is faithful – the latter an especially pungent critique given that it is believed that Cupid was played by Lady Mary Tudor, then around 10 years old and Charles II's illegitimate daughter, and Venus by Mary (Moll) Davies, the king's former lover.
Venus and Adonis Synopsis
Prologue
Cupid addresses assorted shepherds and shepherdesses, accusing them of infidelity, and invites them to enjoy true pastoral pleasures. This short scene is preceded by a French overture.
Act 1
The couple are resting on a couch, and Venus, accompanied by an obbligato recorder, is toying with Adonis's sexual anticipation. Just before she gives in, hunting music is heard, and she encourages him to leave her and join the chase. The huntsmen intrude and sing of an enormous boar that is causing severe problems; thus goaded, Adonis leaves.
Act 2
Cupid is studying the art of love, learning from his mother how to strike love into human hearts. He, in turn, teaches this lesson to a group of Little Cupids. Cupid advises his mother that the way to make Adonis love her more is to "use him very ill." They then call the Graces, the givers of beauty and charm, to give honor to the goddess of love.
Act 3
Venus and Cupid are shown struck by grief. Adonis is brought in, dying from the wound given to him by the boar. He duets with Venus and dies in her arms. As a lament, she begins a funeral march, and the refrain is taken up by the pastoral characters (in reality, Venus' courtiers). The opera ends with the G minor chorus "Mourn for their servant", a strong example of elegiac counterpoint.
Dunedin Consort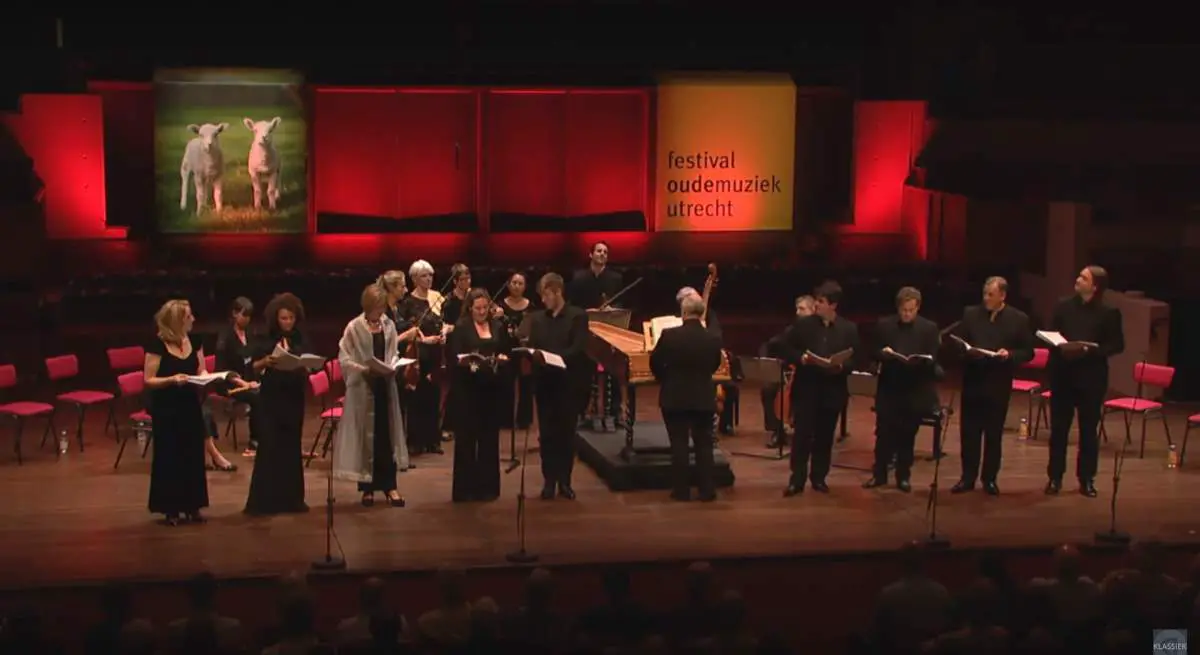 The Dunedin Consort is a Baroque ensemble based in Edinburgh, Scotland. It has won major recording awards and in 2010 was ranked 11th among the world's choirs by an international jury assembled by Gramophone magazine. It was founded in 1995 by Susan Hamilton and Ben Parry.
In 2003, after Parry's departure, the group chose John Butt as its conductor. Under Butt's musical direction, it has become known for performing and recording Baroque vocal music. Under the musical direction of John Butt, has consolidated its existing strength in the Baroque repertoire, winning the 2008 Midem Baroque Award and the 2007 Gramophone Award for Best Baroque Vocal Album (for its recording of the original Dublin version of Handel's Messiah).
Butt shared the title of co-artistic director of the Dunedin Consort until August 2012, when his title was changed to music director.
Dunedin Consort takes its name from Edinburgh's castle (Din Eidyn) and, like the famous landmark, has great cultural significance in Scotland's capital city and beyond.
Utrecht Early Music Festival
Premiered in 1982, The Utrecht Early Music Festival – the largest of its kind in the world – is a ten-day event that takes place every year at the end of August, in the historic center of Utrecht. During the festival, the program is filled with over 150 concerts and other activities like Summerschool Lectures, an Early Music Exhibition, and a STIMU-Symposium.
Sources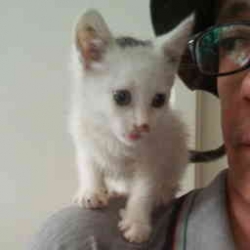 Latest posts by M. Özgür Nevres
(see all)