Accompanied by the Poznań Philharmonic Orchestra, Russian-born Israeli classical violinist Maxim Vengerov plays Ludwig van Beethoven's Violin Concerto in D major, Op. 61. Conductor: Marek Pijarowski.
It was a special concert of Maxim Vengerov during the 14th International Henryk Wieniawski Violin Competition: "And yet he will play!". Poznań, 23 October 2011; Venue: A. Mickiewicz University Auditorium. TV Production / Realizacja telewizyjna: Robert Ćwikliński.
Movements:
Allegro ma non troppo (D major)
Larghetto (G major)
Rondo. Allegro (D major)
International Henryk Wieniawski Violin Competition
The international Henryk Wieniawski Violin Competition is a competition for violinists up to age 30 that takes place every five years in Poznań, Poland, in honor of the virtuoso and composer Henryk Wieniawski (10 July 1835 – 31 March 1880) . The first competition took place in 1935 in Warsaw, 100 years after the birth of its patron, and consisted of two stages. The second, after a gap of 17 years in 1952, and subsequent events were held in Poznań in three stages. In 2001 it was decided that the competition will henceforth be held in four stages.
Henryk Wieniawski was considered a violinist of great ability and wrote some very important works in the violin repertoire, including two technically demanding violin concertos, the second of which (in D minor, 1862) is more often performed than the first (in F-sharp minor, 1853). His L'École moderne: 10 Études-caprices is a very well known work for aspiring violinists. His Scherzo-Tarantelle, Op.16 and Légende, Op.17 are also frequently performed works. He also wrote two popular mazurkas for solo violin and piano accompaniment (the second one, Obertas, in G major), using techniques such as left-hand pizzicato, harmonics, large leaps, and many double stops.
Sources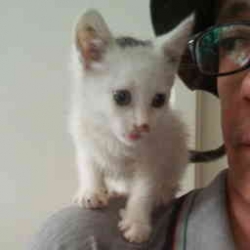 Latest posts by M. Özgür Nevres
(see all)