UK-based professional ensemble specializing in music from the baroque era, Passacaglia Baroque Ensemble plays Sonata IV in G major by Nicolas Chédeville. The piece was previously attributed to Antonio Vivaldi incorrectly. Performed at the 2001 Nordmaling Baroque Music Festival, Sweden.
Musicians: Annabel Knight (recorder), Reiko Ichise (viola da gamba), Robin Bigwood (harpsichord)
Chédeville's Sonata IV in G major
Nicolas Chédeville (20 February 1705 – 6 August 1782) was a French composer, musette player, and musette maker (a type of small bagpipe).
His name is often associated with an interesting episode involving Antonio Vivaldi's music. Chédeville made an arrangement of some of Antonio Vivaldi's concertos and presented them as "Il pastor fido" (The Faithful Shepherd), claiming they were Vivaldi's "Opus 13." This was not a malicious act of plagiarism but rather a kind of collaborative arrangement with a publisher, done with commercial intentions at a time when the authenticity and provenance of a work weren't held to the same standards as today.
While "Sonata IV in G major" from this collection is based on Vivaldi's compositions, the arrangement and presentation were done by Chédeville. This particular sonata, like the others in "Il pastor fido," is characterized by its Baroque style, featuring a sequence of dance movements and lyrical sections.
In the past, this collection has been mistakenly attributed entirely to Vivaldi due to Chédeville's arrangement. Only in the 20th century was it definitively established that "Il pastor fido" was not an original work of Vivaldi's but rather an arrangement by Chédeville.
Passacaglia Baroque Ensemble is one of the United Kingdom's most long-lived early music ensembles, playing for appreciative audiences since the early 1990s. Their performing history includes venues ranging from Brighton Pavilion to London's Wigmore Hall, entertaining music lovers live from Limerick to Chicago.
The ensemble also performed over the airwaves many times, with multiple broadcasts and recordings for the BBC over the years, as well as a series of CD recordings for Linn Records, Naxos, and more recently for our very own in-house label, BCR.
Sources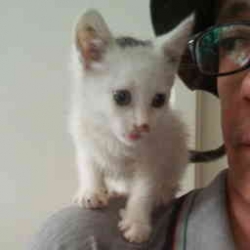 Latest posts by M. Özgür Nevres
(see all)