Here are the top 10 easy-listening classical music pieces.
1. Mozart: Eine Kleine Nachtmusik (Serenade No. 13)
One of Wolfgang Amadeus Mozart's best-known compositions, the Eine Kleine Nachtmusik (also known as the Serenade No. 13) is also one of the most easy-listening and relaxing pieces in the classical music repertoire.
The work was composed in 1787. The German title of the work, "Eine kleine Nachtmusik" actually means "a little serenade," though it is often rendered more literally but less accurately as "a little night music."
2. Beethoven: Für Elise
Ludwig van Beethoven's Bagatelle No. 25 in A minor (WoO 59 and Bia 515) for solo piano, commonly known as "Für Elise" or "Fuer Elise" (English: "For Elise") is a very delicate piece.
3. Bach: Badinerie
"Badinerie" is the last piece in Johann Sebastian Bach's Orchestral Suite No. 2 in B minor, BWV 1067.
4. Johann Strauss II: The Blue Danube
Probably the most famous waltz ever written, Johann Strauss II's An der schönen blauen Donau, Op. 314 (English: "By the Beautiful Blue Danube", simply known as "The Blue Danube") was composed in 1866 and first performed in February 1867. Since then, it has been one of the most consistently popular pieces of music in the classical repertoire, despite the initial performance being considered only a mild success.
5. Mozart: Rondo Alla Turca (Turkish march)
Wolfgang Amadeus Mozart's famous Rondo Alla Turca (also known as the Turkish March) is the 3rd and final movement of his Piano Sonata No. 11, which was published in 1784. It is often heard on its own and is one of Mozart's best-known piano pieces.
6. Schubert: Arpeggione Sonata
Franz Schubert's Sonata in A minor for Arpeggione and Piano, D. 821, also known as the "Arpeggione Sonata" was originally written for arpeggione (hence the name), a six-stringed musical instrument, fretted and tuned like a guitar, but bowed like a cello, and thus similar to the bass viola da gamba.
7. Bach: Brandenburg Concerto No. 2
Of Johann Sebastian Bach's six Brandenburg Concertos, the No. 2 is likely the most well-known – with its wonderfully ceremonial, blaring trumpet in the first and third movements. In Bach's day, the trumpet was generally reserved solely for military music. This makes the use of the trumpet in this second Brandenburg Concerto an anomaly, shaping the direction of the piece in a striking fashion. Unusual in and of itself is the combination of the four solo instruments; alto recorder, violin, oboe, and trumpet – which compete in a virtuosic fugue in the outer movements.
8. Beethoven: Moonlight sonata
Ludwig van Beethoven's Piano Sonata No. 14 in C-sharp minor "Quasi una fantasia", Op. 27, No. 2, popularly known as the Moonlight Sonata is one of the composer's most well-known and easy-listening pieces.
9. Albinoni: Adagio
The piece is a neo-Baroque composition commonly attributed to the 18th-century Venetian master Tomaso Albinoni (8 June 1671 – 17 January 1751) but actually composed by 20th-century musicologist and Albinoni biographer Remo Giazotto (4 September 1910, Rome – 26 August 1998, Pisa).
10. Mozart: Symphony No. 40
Mozart wrote his Symphony No. 40 symphony in the extraordinarily creative summer of 1788 (his last three symphonies, 39, 40, and 41 came out that summer). It's one of the easiest-listening symphonies in the classical music repertoire.
Sources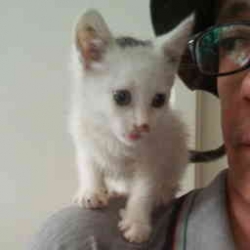 Latest posts by M. Özgür Nevres
(see all)