Daniel Barenboim plays Ludwig van Beethoven's Piano Sonata No. 14 in C-sharp minor "Quasi una fantasia", Op. 27, No. 2, popularly known as the Moonlight Sonata. This performance was recorded in 1983.
Ludwig van Beethoven's Moonlight Sonata
It is named "The Moonlight Sonata" by poet Ludwig Rellstab who, in 1832, had this inspiration on a moonlit night on the banks of the Lucerna River.
Movements
Movement 1, Adagio sostenuto. The first movement of the Moonlight Sonata is easily the most well-known. The famous mysterious, almost haunting melody is dark and whispers-like. The form of the first movement is a sort of "condensed" sonata. In other words, it plays the main melody, develops it, and then plays it again very similar to how it was originally played.
Movement 2, Allegretto. The second movement of the Moonlight Sonata is in the form of a scherzo (a comic composition, usually fast-moving and used in the place of a minuet and trio during Beethoven's time). The key of the second movement is D flat major, which is unrelated to the overall key of c# minor.
Movement 3, Presto agitato The third movement is entirely different from the previous two movements. Its rapid progressions from note to note are refreshing and powerful. The third movement of the Moonlight Sonata is actually marked piano, but Beethoven's use of sforzandos and fortissimos make the piece actually sound as if the overall dynamic was fortissimo.

It is the weightiest of the three, reflecting an experiment of Beethoven's (also carried out in the companion sonata, Opus 27, No. 1, and later on in Opus 101) placement of the most important movement of the sonata last. The writing has many fast arpeggios and strongly accented notes, and an effective performance demands lively and skillful playing.

Of the final movement, Charles Rosen (May 5, 1927 – December 9, 2012, American pianist and writer on music) has written "it is the most unbridled in its representation of emotion. Even today, two hundred years later, its ferocity is astonishing."
Sources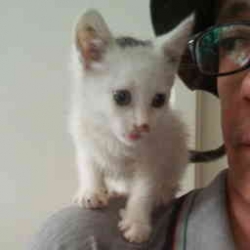 Latest posts by M. Özgür Nevres
(see all)