Clips from Via Crucis, the 2010 album of L'Arpeggiata, a European early music ensemble led by Christina Pluhar, the Austrian theorbist and conductor. Guest singers are Nuria Rial, Philippe Jaroussky, Marco Beasley, The King's Singers, and Barbara Furtuna Corsican male voice quartet. Published by Virgin Classics.
Via Crucis Tracklist
With starting times:
00:00 Ninna Nanna Al Bambino Gesù (Napoletana, anonymous) – Philippe Jaroussky
10:09 Ciaccona Di Paradiso E Dell'Inferno (anonymous) – Christina Pluhar/L'Arpeggiata/Fulvio Bettini/Philippe Jaroussky
16:35 Bastiao (anonymous) – The King's Singers
18:55 Pizzicarella mia (anonymous) – singer: Lucilla Galeazzi, dancer: Anna Dego
28:43 Pur ti Miro (Claudio Monteverdi) – Philippe Jaroussky
Pur ti miro "I gaze at you."
Duet for soprano and mezzo soprano, from l'Incoronazione di Poppea (SV 308, The Coronation of Poppaea), an Italian opera by Claudio Monteverdi, with a libretto by Giovanni Francesco Busenello, first performed at the Teatro Santi Giovanni e Paolo in Venice during the 1643 carnival season. One of the first operas to use historical events and people, it describes how Poppaea, mistress of the Roman emperor Nero, is able to achieve her ambition and be crowned empress.
The opera was revived in Naples in 1651 but was then neglected until the rediscovery of the score in 1888, after which it became the subject of scholarly attention in the late 19th and early 20th centuries. Since the 1960s, the opera has been performed and recorded many times.
Music: C. Monteverdi Libretto: G.F Busenello
Poppea: I gaze at you
Nero: I delight in you
P: I tighten closer to you
N: I am bound to you
P: I no longer suffer
N: I no longer die
P/N: Oh my life
Oh, my treasure.
I am yours
You are my hope
Say it always
My idol
Ever you are
Yes my beloved
Yes my heart
My life, yes
Word for word
Pur ti miro,
Pur ti godo,
Pur ti stringo,
Pur t'annodo,
Più non peno,
Più non moro,
O mia vita,
o mi tesoro.
Io son tua…
tuo son io…
Speme mia,
dillo, dì,
L'idol mio,
Sì, mio ben,
Sì, mio cor,
mia vita, sì.
Also at you I gaze
Also in you I delight
Also you I pull tighter
Also to you I bind
More not I pain
More not I die
Oh my life
Oh my treasure
I am yours
You are I
Hope mine
Say it today
Idol mine
Yes my beloved
Yes my heart
My life yes
Sources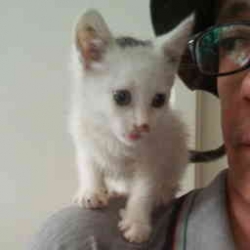 Latest posts by M. Özgür Nevres
(see all)