Conducted by the German conductor and cellist Philipp von Steinaecker, Musica Saeculorum performs The Creation (German: Die Schöpfung), an oratorio written between 1797 and 1798 by Joseph Haydn (H. 21/2), and considered by many to be the Austrian composer's masterpiece. Recorded live at Aus dem Dom zu Brixen on September 12, 2012.
Musicians
Soloists
Gabriel · Eva: Ida Falk Winland, Soprano
Uriel: Andrew Staples, Tenor
Raphael: David Stout, Bass
Adam: Robert Davies, Bass
MUSICA SAECULORUM
Concertmaster: Matthew Truscott
Orchestra
Flute: Chiara Tonelli, Neil McLaren, Elisa Cozzini
Oboe: Philipp Mahrenholz, Shai Kirbus
Clarinet: Nicola Boud, Markus Springer
Bassoon: Frank Forst, Ai Ikeda, Maurizio Barrigione
Trumpet: Andreas Lackner, Thomas Steinbrucker
Horn: Erwin Wieringa, Peter Erdei
Trombone: Tabea Hasselschwert, Christoph Paus, Ralf Müller
Violin 1: Matthew Truscott, Kirsty Hilton, Anne Schumann, Geoffroy Schied, May Kunstovni, Declan Daly
Violin 2: Nanni Malm, Cécile Mille, Irina Granovskaya, Sonja Starke, Tamás Vásárhelyi
Viola: Joel Hunter, Lil Cochrane, Anna Puig, Stella Mahrenholz
Violoncello: Stefano Guarino, Elena Andreyeva, Rebecca Truscott, Katie Stephens
Contrabass: Lutz Schumacher, Barbara Fischer
Timpani: Philipp Höller
Fortepiano: Vincent Ranger
Chorus
Soprano: Zoe Brown, Katherine Butler, Pippa Goss, Lucy Page, Amy Wood, Margaret Walker, Alexandra Kidgell
Alto: Kate Symonds-Joy (auch Alt-Solo), Amy Liddon, Martha McLorinan, Lucy Goddard, Claire Barnett Jones
Tenor: Will Balkwill, Guy Cutting, Nicholas Madden, Greg Tassell, Adam Green
Bass: Jonathan Brown, Richard Latham, Josh Edwards, Nicholas Mogg, Gareth Jones
Conductor
PHILIPP VON STEINAECKER
Konrad Eichbichler
Brixner Initiative Musik und Kirche
Tonmeister
Simon Lanz
Camera
Peter Landsmann
Markus Schraml
Fim Editor
Paul Landsmann
A film by
Bernhard Trebuch
In cooperation with
"Brixner Initiative Musik und Kirche"
Artistic Director:
Josef Lanz
Joseph Haydn's "The Creation"
Structure
The oratorio is structured in three parts, the first dealing with the Creation of the universe and the plants, the second with the Creation of the animals, and of man and woman, and the third with Adam and Eve in Paradise, showing an idealized love in harmony with the "new world".
With starting times:
First Part

00:02:05 Introduction: Chaos
00:07:47 Accompanied Recitative "In the beginning"
00:10:49 Tenor Air & Chorus "Now vanish"
00:14:34 Bass Recitative "And God made"
00:16:50 Soprano Solo & Chorus "The marv'lous work"
00:18:57 Bass Recitative "And God said"
00:19:41 Bass Air "Rolling in Foaming Billows"
00:23:42 Soprano Recitative "And God said"
00:24:10 Soprano Air "With Verdure Clad"
00:28:52 Tenor Recitative "And the Heavenly Folcks"
00:29:04 Chorus "Awake"
00:31:08 Tenor Recitative "And God said"
00:31:45 Tenor Recitative "In Splendor Bright"
00:34:38 Chrous & Trio "The Heavens are Telling"

Second Part

00:38:44 Soprano Accompanied Recitative "And God said"
00:39:12 Soprano Air "On Mighty Pens"
00:46:39 Bass Accompanied Recitative "And God created"
00:49:07 Trio "Most Beautiful"
00:53:25 Chorus & Trio "The Lord is Great"
00:55:39 Bass Accompanied Recitative "And God said"
00:59:49 Bass Air "Now Heav'n"
01:03:02 Tenor Recitative "And God created Man"
01:03:45 Tenor Air "In Native Worth"
01:07:19 Bass Recitative "And God Saw"
01:07:54 Chorus & Trio "Achieved is the Glorious Work"

Third Part

01:16:59 Tenor Accompanied Recitative "In rosy mantle"
01:20:52 Duet & Chorus "By thee with bliss"
01:30:31 Bass & Soprano Recitative "Our duty"
01:33:08 Duett "Graceful consort!"
01:41:13 Tenor Recitative "O Happy Pair"
01:41:41 Chorus "Sing the Lord"
Haydn was inspired to write a large oratorio during his visits to England in 1791-1792 and 1794-1795 when he heard oratorios of Handel performed by large forces. Israel in Egypt is believed to have been one of these. It is likely that Haydn wanted to try to achieve results of comparable weight, using the musical language of the mature classical style.
The text of The Creation has a long history. The three sources are Genesis, the Biblical book of Psalms, and John Milton's Paradise Lost, an epic poem in ten volumes, first published in 1667. In 1795, when Haydn was leaving England, the impresario Johann Peter Salomon (1745-1815) who had arranged his concerts there handed him a new poem entitled The Creation of the World.
This original had been offered to Handel, but the old master had not worked on it, as its wordiness meant that it would have been 4 hours in length when set to music. The libretto was probably passed on to Salomon by Thomas Linley Sr. (1733–1795), a Drury Lane oratorio concert director. Linley (sometimes called Lidley or Liddel) himself could have written this original English libretto, but scholarship by Edward Olleson, A. Peter Brown (who prepared a particularly fine "authentic" score), and H. C. Robbins Landon, tells us that the original writer remains anonymous.
When Haydn returned to Vienna, he turned this libretto over to Baron Gottfried van Swieten. The Baron led a multifaceted career as a diplomat, librarian in charge of the imperial library, amateur musician, and generous patron of music and the arts. He is largely responsible for recasting the English libretto of The Creation in a German translation (Die Schöpfung) that Haydn could use to compose. He also made suggestions to Haydn regarding the setting of individual numbers.
The work was published bilingually (1800) and is still performed in both languages today. Haydn himself preferred the English translation to be used when the work was performed for English-speaking audiences.
For the quotations from the Bible, Swieten chose to adhere very closely to the English King James version. According to Temperley, "the German text corresponds to no known German Bible translation. Instead, it is so constructed that the word order, syllabification, and stress patterns are as close as possible to English. Haydn and Swieten must have realized that English audiences would not easily accept changes in the hallowed text of their Bible, and there were the formidable precedents of Messiah and Israel in Egypt to bear in mind."
In the final form of the oratorio, the text is structured as recitative passages of the text of Genesis, often set to minimal accompaniment, interspersed with choral and solo passages setting Swieten's original poetry to music. Swieten incorporated excerpts from Psalms for choral movements.
Van Swieten was evidently not a fully fluent speaker of English, and the metrically-matched English version of the libretto suffers from awkward phrasing that fails to fit idiomatic English text onto Haydn's music. One passage describing the freshly minted Adam's forehead ended up, "The large and arched front sublime/of wisdom deep declares the seat". Since publication, numerous attempts at improvement have been made, but many performances in English-speaking countries avoid the problem by performing in the original German.
The first performances in 1798 were sponsored by a group of noble citizens, who paid the composer handsomely for the right to stage the premiere (Salomon briefly threatened to sue, on grounds that the English libretto had been translated illegally). The performance was delayed until late April—the parts were not finished until Good Friday-but the completed work was rehearsed before a full audience on April 29.
The first performance the next day was a private affair, but hundreds of people crowded into the street around the old Schwarzenberg Palace at the New Market to hear this eagerly anticipated work. Admission was by invitation only.
Those invited included wealthy patrons of the arts, high government officials, prominent composers and musicians, and a sprinkling of the nobility of several countries; the common folk, who would have to wait for later occasions to hear the new work, so crowded the streets near the palace that some 30 special police were needed to keep order. Many of those lucky enough to be inside wrote glowing accounts of the piece. In a letter to the Neue Teutsche Merkur, one audience member wrote: "Already three days have passed since that happy evening, and it still sounds in my ears and heart, and my breast is constricted by many emotions even thinking of it."
The first public performance at Vienna's old Burgtheater at the Michaelerplatz on 19 March 1799 was sold out far in advance, and Die Schöpfung was performed nearly forty more times in the city during Haydn's lifetime. It had its London premiere the next year, in an English translation, at the Covent Garden Theatre.
The last performance Haydn attended was on March 27, 1808, just a year before he died: the aged and ill Haydn was carried in with great honor on an armchair. According to one account, the audience broke into spontaneous applause at the coming of "light" and "Papa" Haydn, in a typical gesture weakly pointed upwards and said: "Not from me-everything comes from up there!"
Remarkably, The Creation was also performed more than forty times outside Vienna during his lifetime: elsewhere in Austria and Germany, throughout England, and in Switzerland, Italy, Sweden, Spain, Russia, and the United States.
Musica Saeculorum (Instrumental & vocal Ensemble)
Orchestra and choir Musica Maeculorum is an international ensemble, which has its headquarters in South Tyrol. The orchestra under its conductor Philipp von Steinaecker, depending on the programme and repertoire, performs both on modern and period instruments. The musicians come from many parts of Europe and in South Tyrol meet together to rehearse, to give a concert and then go on tour. They are members of orchestras such as the English Baroque Soloists, Concentus Musicus Wien, Mahler Chamber Orchestra, Chamber Orchestra of Europe, Bayerischer Rundfunk Symphonieorchester, Wiener Philharmoniker, etc.
Since its founding Musica Saeculorum has performed programmes with George Frideric Handel's Messiah, Mozart's Mass in C minor and Jupiter Symphony, J.S. Bach's B minor Mass (BWV 232) and Christmas Oratorio (BWV 248), Haydn's Creation, various cantatas of J.S. Bach and G.F. Handel, as well as programmes for salon orchestra has performed.
Philipp von Steinaecker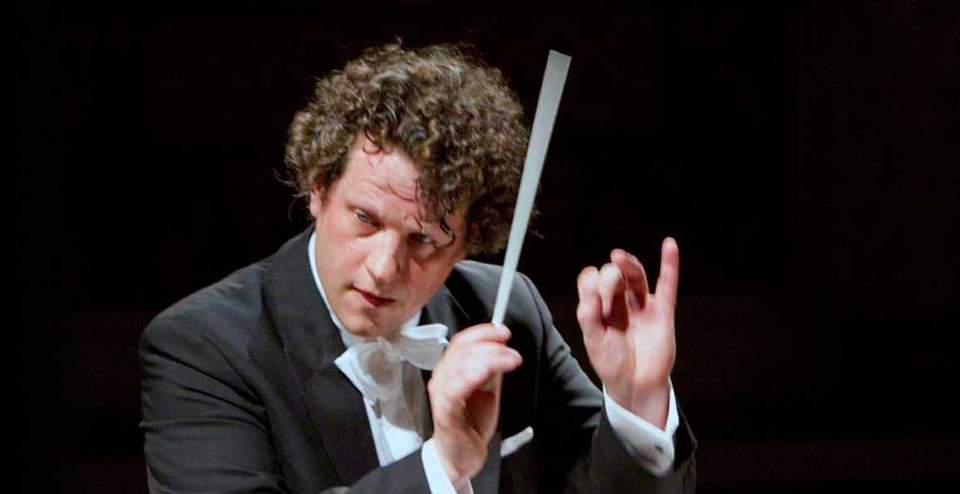 The German conductor and cellist, Philipp von Steinaecker, was born and grew up in Hamburg, was originally trained as a cellist, and was a member of both the German National Youth Orchestra and the Gustav Mahler Youth Orchestra. He studied in Vienna, with the late Harvey Shapiro at the Juilliard School in New York, and with Christophe Coin at the CNSM in Paris. He studied conducting with Mark Stringer at the Vienna Universität für Musik und Darstellende Kunst.
Philipp von Steinaecker was a founding member of the Mahler Chamber Orchestra and a member of Claudio Abbado's Lucerne Festival Orchestra. He has played principal cello with the English Baroque Soloists and the Orchestre Révolutionaire et Romantique. As a student, he played regularly with the Wiener Philharmoniker and in the Wiener Staatsoper.
Philipp von Steinaecker was the first recipient of the Melgaard Young Conductor position with the Orchestra of the Age of Enlightenment. After a year with the Orchestra of the Age of Enlightenment, he assisted Sir John Eliot Gardiner on two opera productions at the Opéra Comique. He worked extensively with Claudio Abbado as a member of the Mahler Chamber Orchestra and became his assistant with John Eliot Gardiner in the Orchestre Révolutionaire et Romantique. Both conductors are an important inspiration to him and have had a strong influence on his musical development.
His musical interests are extremely broad and multi-faceted. He feels equally at home in the German romantic repertoire as in the music of the Second Viennese School. He is passionate about Baroque and classical music and has a profound stylistic understanding of both.
Philipp von Steinaecker founded and conducts the Bolzano-based, international, period instrument orchestra Musica Saeculorum, which members come from all over Europe. Many of Musica Saeculorum's concerts have been recorded for the Austrian radio station Ö1 and have later appeared as CDs on the ORF label Alte Musik. Amongst them is George Frideric Handel's Messiah, Haydn's Creation, a CD with Bach Cantatas, and a program with arrangements for Salon Orchestra.
Together with his wife, the flutist Chiara Tonelli, Philipp von Steinaecker is the founder and artistic director of the Chamber Music Festival at Castel Presule near Bolzano, Italy. The festival has presented such musicians as Camilla Tilling, Christian Tetzlaff, and Christophe Coin, as well as members of the Artemis, Vogler, Kuss, and Eroica Quartets.
Sources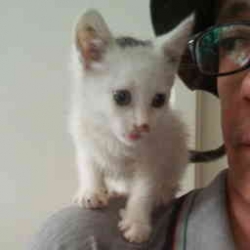 Latest posts by M. Özgür Nevres
(see all)