Conducted by Philippe Herreweghe, Collegium Vocale Gent choir & orchestra perform Johann Sebastian Bach's Matthäus-Passion (St Matthew's Passion) BWV 244. Recorded in 2010.
Christoph Prégardien, tenor (Evangelist)
Tobias Berndt, baritone (Christusworte)
Dorothee Mields, soprano
Hana Blažíková, soprano
Damien Guillon, countertenor
Robin Blaze, countertenor
Colin Balzer, tenor
Hans Jörg Mammel, tenor
Matthew Brook, bass
Stephan MacLeod, bass
Matthäus-Passion
Arias and Chorales
With starting times in the video:
Kommt ihr tochter helft mir klagen (Choral) 1:05
Buss und reu knirscht 12:55
Blute nur du liebes herz 18:44
Wo willst du dass wir dir bereiten (Choral) 23:34
Ich will dir mein herze schenken 30:32
Ich will hier bei dir stehen (Choral) 35:06
Ich will bei meinem Jesu wachen 41:23
Gerne will ich mich bequemen 46:59
Was mein gott will das gescheh allzeit (Choral) 53:33
So ist mein Jesus nun gefangen 55:10
O mensch, bewein dein Sünde gross (Choral) 1:01:59
Ach nun ist mein Jesus hin 1:07:41
Mir hat die Welt trüglich gericht't (Choral) 1:12:29
Geduld, Geduld ! 1:14:22
Wer hat dich so geschlagen (Choral) 1:20:36
Erbarme dich meine Gott 1:24:03
Gebt mir meinen Jesum wieder (Choral) 1:31:05
Gebt mir meinen Jesum wieder 1:33:49
Befiehl du deine Wege (Choral) 1:38:42
Wie wundebarlich (Choral) 1:42:00
Aus liebe will mein heiland sterben 1:43:04
Konnen tranen meiner wangen nichts erlangen 1:51:45
O haupt voll blut und wunden (Choral) 1:59:20
Komm susses Kreuz 2:02:56
Sehet Jesus Ach Golgotha 2:13:53
Wenn ich einmal soll scheiden (Choral) 2:19:33
Mache dich mein herze rein 2:25:18
Herr, wir haben gedacht (Choral) 2:32:25
Mein Jesu, gute Nacht ! 2:33:56
Wir setzen uns mit Tränen nieder (Choral) 2:35:51
The Matthäus-Passion (St Matthew Passion, also frequently St Matthew's Passion), BWV 244 is a Passion, a sacred oratorio written by Johann Sebastian Bach in 1727 for solo voices, double choir, and double orchestra, with libretto by Picander (Christian Friedrich Henrici).
It sets chapters 26 and 27 of the Gospel of Matthew (in the German translation of Martin Luther) to music, with interspersed chorales and arias. It is widely regarded as one of the masterpieces of classical sacred music. The original Latin title Passio Domini nostri J.C. secundum Evangelistam Matthæum translates to "The Passion of our Lord J[esus] C[hrist] according to the Evangelist Matthew."
Although Bach wrote four (or five) settings of the Passions only two have survived; the other is the St John Passion. The St Matthew Passion was probably first performed on Good Friday (11 April) 1727 in the Thomaskirche in Leipzig, where Bach was the Kantor of the School and Directoris Chori musici of Leipzig.
He revised it by 1736, performing it again on 30 March 1736, this time including two organs in the instrumentation. He further revised and performed it again on 23 March 1742.
Possibly due to the second organ being under repair, he switched the continuo instrument to harpsichord in Chorus II, reinforced the continuo group in Chorus II with a viola da gamba, and inserted a ripieno soprano in both movements 1 and 29. There is evidence of a further revision in 1743–1746, when the score as it is known originated, but no performance.
Collegium Vocale Gent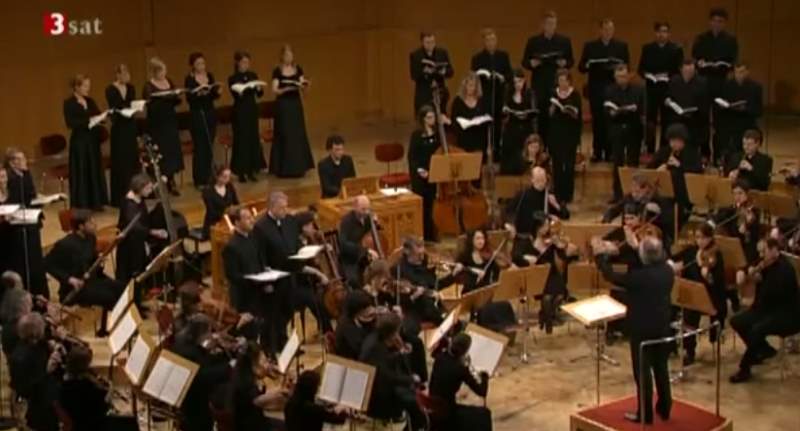 Founded in 1970 by the Belgian conductor and choirmaster Philippe Herreweghe, Collegium Vocale Gent is a Belgian musical ensemble of vocalists and supporting instrumentalists.
They were one of the first vocal ensembles to use new ideas about baroque performance practice. Their authentic, text-oriented, and rhetorical approach gave the ensemble the transparent sound with which it would acquire world fame and perform at major concert venues.
In 2020 Collegium Vocale Gent celebrated its 50th anniversary.
Sources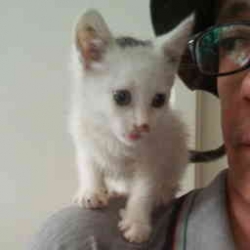 Latest posts by M. Özgür Nevres
(see all)