Denis Kozhukhin (piano), Janine Jansen (violin), and Mischa Maisky (cello) perform Pyotr Ilyich Tchaikovsky's Piano Trio in A minor, Op. 50. Recorded on July 1, 2021, during the International Chamber Music Festival Utrecht in TivoliVredenburg.
International Chamber Music Festival is a yearly celebration of world-class chamber music in the heart of the Netherlands. Music aficionados from all over the Netherlands flock to Utrecht to listen to and see some of the world's most distinguished classical music performers in action in unique and charming venues all across Utrecht.
Pyotr Ilyich Tchaikovsky's Piano Trio in A minor, Op. 50
The piece was written between December 1881 and late January 1882 in Rome. It is subtitled À la mémoire d'un grand artiste (English: In memory of a great artist), in reference to the Russian pianist, conductor, and composer Nikolai Rubinstein, his close friend and mentor, who had died on 23 March 1881.
It is scored for piano, violin, and cello.
The piece is marked by a tragic perspective and is in two movements:
Pezzo elegiaco (Moderato assai – Allegro giusto) (in A minor). It is a darkly brooding and rather conventional romantic first movement with a beautiful opening cello solo with a theme that returns for a final funeral march.
(A) Tema con variazioni: Andante con moto (in E major) – (B) Variazione finale e coda (in A major – A minor). The second movement is rather more unusual: it opens with an almost classical melody, much like Tchaikovsky's Variations on a Rococo Theme for cello, and then proceeds with an assured set of variations, also like the Rococo Variations. After working itself into more and more ecstatic heights culminating with the final variation, it suddenly goes through a surprising modulation to the original minor key, and the theme from the first movement returns with even greater gravity, and the entire piece concludes with yet another death march.
The variations are as follows:
Var I
Var II: Più mosso
Var III: Allegro moderato
Var IV: L'istesso tempo (Allegro moderato)
Var V: L'istesso tempo
Var VI: Tempo di Valse
Var VII: Allegro moderato
Var VIII: Fuga (Allegro moderato)
Var IX: Andante flebile, ma non tanto
Var X: Tempo di mazurka
Var XI: Moderato
Variazioni finale e coda: Allegro risoluto e con fuoco
Coda: Andante con moto – Lugubre (L'istesso tempo)
Sources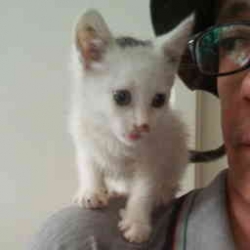 Latest posts by M. Özgür Nevres
(see all)