Located in Zadar, a 3,000-year-old city on the coast of Croatia, there is an experimental musical instrument: a sea organ that turns Mediterranean waves into Music. It was created by the Croatian architect Nikola Bašić (born 1946).
The city of Zadar was heavily bombed during the Second World War by British and American planes, and chaotic reconstruction work was undertaken in an attempt to repair the devastation.
The "sea organ" was constructed as part of the project to redesign the new city coast (Nova Riva), and the site was opened to the public on 15 April 2005. It is more than 70 meters (230 feet) long. In addition, white marble steps leading down to the water were built later. The waves interact with the organ in order to create somewhat random but harmonic sounds (it actually sounds like zampoña – the Andean pan flute).
How Sea Organ Works?
Under the marble steps, there are 35 pipes that end in whistles with openings on the quayside above. The movement of the Mediterranean waves pushes air through the pipes, and depending on the size and velocity of the wave chords are played.
In 2006, the Sea Organ was awarded with the prize ex-aequo of the fourth edition of the European Prize for Urban Public Space (a biennial award established in 2000 to recognize public space projects).
The construction is probably inspired by the "Hydraulis", or the "water organ", a type of pipe organ blown by air, where the power source pushing the air is derived by water from a natural source (e.g. by a waterfall) or by a manual pump. It was invented in the 3rd century BC by Ctesibius of Alexandria.
And there is another (built in 1986) wave organ in San Francisco Bay. It is located at the end of a spit of land extending from the Golden Gate Yacht Club.
Sources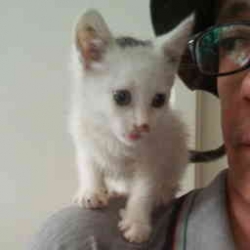 Latest posts by M. Özgür Nevres
(see all)