Accompanied by the Wiener Philharmoniker (The Vienna Philharmonic Orchestra), Japanese naturalized-British classical pianist Mitsuko Uchida performs Wolfgang Amadeus Mozart's Piano Concerto No. 25 in C major, K. 503. Conductor: Riccardo Muti.
Mozart's Piano Concerto No. 25
Mozart completed the concerto on December 4, 1786, alongside the Prague Symphony, K. 504.
Though the orchestra lacks clarinets, it does include trumpets and timpani. It has the following three movements:
Allegro maestoso. The expansive first movement (in sonata form) is one of Mozart's most symphonic concerto movements. This movement subtly slips in and out of the minor several times. One of the secondary themes of the concerto's first movement is a march that often reminds people of the then-unwritten "La Marseillaise" (the national anthem of France, was written and composed in 1792 by Claude Joseph Rouget de Lisle in Strasbourg after the declaration of war by France against Austria). This theme dominates the development section. Beethoven references this concerto in his own Fourth Piano Concerto. In addition, the famous motif in the first movement of Beethoven's Fifth Symphony resembles one found in this concerto. Also, Mozart's 25th and Beethoven's 5th concerti have a strong march-like theme in the first movement that is first played in minor and then soon appears gloriously in major.
Andante, in F major. The tranquil second movement is in sonata form but lacks a development section. It extensively uses the winds.
Allegretto. The finale of Mozart's Piano Concerto No. 25 is a sonata-rondo that opens with a gavotte theme from Mozart's opera Idomeneo. Girdlestone considers this movement to be very serious-minded. Like the first movement, it touches upon the minor; however, it ends confidently and triumphantly.
Mitsuko Uchida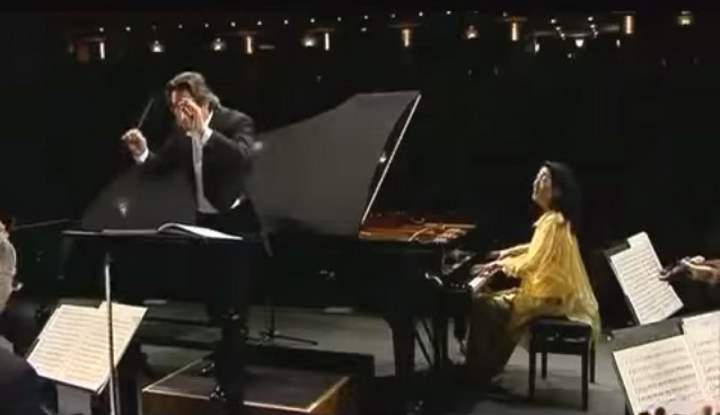 Born on 20 December 1948, Mitsuko Uchida is a Japanese naturalised-British classical pianist. She has appeared with most of the world's foremost orchestras, recorded a wide repertory with major labels, won numerous awards and honors (including Dame Commander of the Order of the British Empire in 2009), and serves as co-director of the Marlboro Music School and Festival. In recent years, she has also conducted major orchestras.
Sources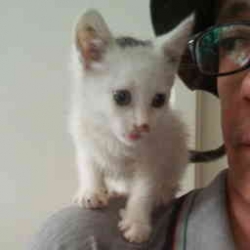 Latest posts by M. Özgür Nevres
(see all)