Accompanied by the hr-Sinfonieorchester (Frankfurt Radio Symphony Orchestra), Italian classical pianist Francesco Piemontesi performs Wolfgang Amadeus Mozart's Piano Concerto No. 25 in C major, K. 503. Conductor: Manfred Honeck. Recorded at Alte Oper Frankfurt on March 27, 2015.
Mozart's Piano Concerto No. 25
Wolfgang Amadeus Mozart finished composing the Piano Concerto No. 25 in C major, K. 503 on December 4, 1786, along with the Prague Symphony, K. 504 (Symphony No. 38).
While two additional concertos, No. 26, K. 537, and No. 27, K. 595, were written later, this piece is regarded as the final one of the twelve magnificent piano concertos created in Vienna from 1784 to 1786. It is worth noting that chronologically, this work is the 21st among Mozart's 23 original piano concertos.
Although it was initially overlooked in favor of Mozart's more "brilliant" concertos like No. 21, K. 467, Piano Concerto No. 25 K. 503 is now widely regarded as one of his most magnificent works in the concerto genre, by common consensus.
Despite Mozart himself performing it multiple times, the concerto was not played again in Vienna until after his passing. It wasn't until the latter half of the 20th century that Piano Concerto No. 25 K. 503 began to be recognized as a staple of the standard repertoire.
The concerto is scored for solo piano, flute, two oboes, two bassoons, two horns in C, two trumpets in C, timpani, and strings. It is one of Mozart's longest concertos, with average performance durations of 29-33 minutes.
The three movements are:
Allegro maestoso: The expansive first movement (in sonata form) is one of Mozart's most symphonic concerto movements. This movement subtly slips in and out of the minor several times.
Andante in F major: The tranquil second movement is in sonata form, but lacks a development section. It extensively uses the winds.
Allegretto: The finale of Mozart's Piano Concerto No. 25 is a sonata-rondo that opens with a gavotte theme from Mozart's opera Idomeneo. Like the first movement, it touches upon the minor; however, it ends confidently and triumphantly.
Francesco Piemontesi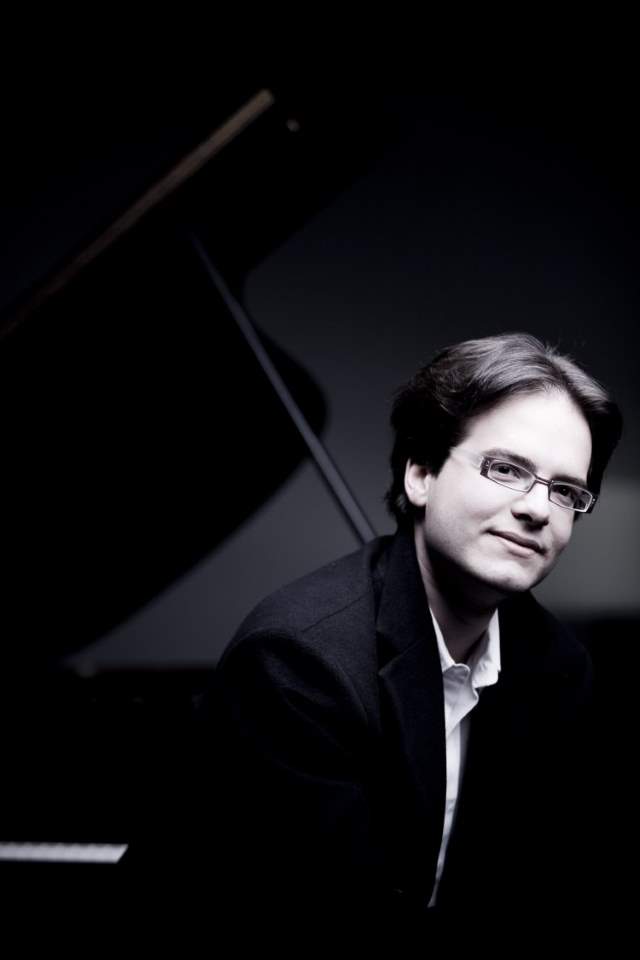 Born in Locarno, Francesco Piemontesi rose to international prominence with prizes at several major competitions, including the 2007 Queen Elisabeth Competition. Between 2009-2011 he was chosen as a BBC New Generation Artist.
He is regarded as one of the new great Mozartian pianists; in the words of the Daily Telegraph, "Piemontesi's playing on this disc identifies a Mozartian of rare refinement and wisdom." But he consciously seeks to balance this both in recital and in the concert hall with other, post-classical repertoire – Debussy, Ravel, Liszt, Dvorak, Bartók, as well as the composers of the great German repertoire.
Following his BBC Prom in August 2014, the Financial Times wrote, "What the Burleske [Strauss] does have to offer is a virtuoso piano part, and Francesco Piemontesi sparkled with dashing insouciance, only to contrast that with playing of lyrical beauty in Mozart's Rondo in A major, K386, after the interval."
Piemontesi's playing is characterized by consummate technical skill, a wide and rich palette of color, and a refinement of expression. Of one of his great teachers and mentors, Alfred Brendel, Piemontesi says that Brendel taught him "to love the detail of things".
In 2012, Piemontesi was announced as the Artistic Director of the Settimane Musicali di Ascona, in his hometown Locarno.
Francesco Piemontesi now appears with major ensembles worldwide: Cleveland Orchestra, DSO and Berlin Radio Symphony, Bavarian Radio Symphony, London Philharmonic, Philharmonia, BBC Symphony, Israel Philharmonic, and the Orchestra of the Maggio Musicale.
He has performed with such conductors as Zubin Mehta, Marek Janowski, Sakari Oramo, Vasily Petrenko, and Charles Dutoit. He has also established a close musical partnership with, for example, Sir Roger Norrington, Stanislaw Skrowaczewski, David Afkham, Nicholas Collon, and Andrew Manze.
Piemontesi is a natural and keen chamber musician and plays with various partners – the Emerson Quartet, with Antoine Tamestit and Jörg Widmann in a trio, with Renaud and Gautier Capuçon, Clemens Hagen, Yuri Bashmet, Angelika Kirchschlager and during his formative years, with Heinrich Schiff.
In solo recitals, he has appeared in prestigious venues including Wigmore Hall, Amsterdam Concertgebouw, Rotterdam De Doelen, Carnegie Hall and Avery Fisher Hall in New York, Berlin Philharmonie, Vienna Konzerthaus and Musikverein, Tokyo Suntory Hall and in Rome, Zurich, Paris, and Brussels.
Festival invitations have come from the Edinburgh International Festival, La Roque d'Anthéron, New York Mostly Mozart, Chopin International Music Festival in Warsaw, Lucerne Festival, Aix-en-Provence Festival, and Schleswig-Holstein Festival.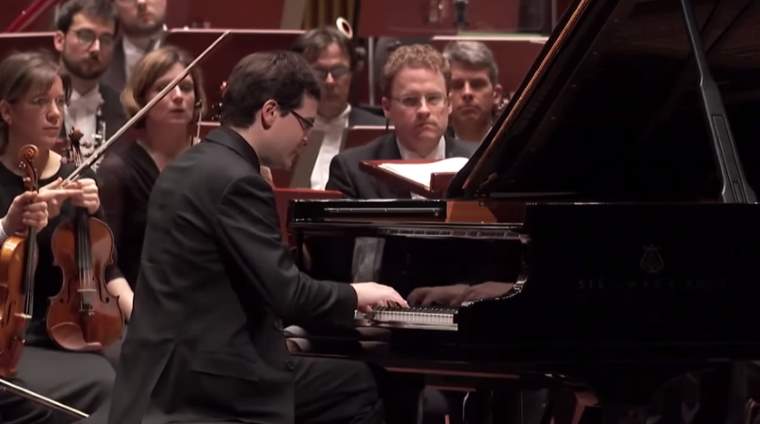 Sources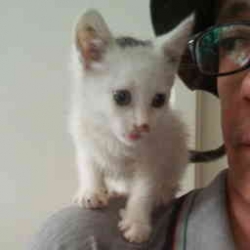 Latest posts by M. Özgür Nevres
(see all)