Accompanied by the Freiburger Barockorchester (Freiburg Baroque Orchestra), the Australian fortepiano player, harpsichordist, and pianist of South African origin, Kristian Bezuidenhout performs Wolfgang Amadeus Mozart's Piano Concerto No. 17 in G major, KV. 453 on the fortepiano, the original instrument. Concertmaster: Petra Müllejans. Recorded at the Schwetzingen Festival (German: Schwetzinger Festspiele, now Schwetzinger SWR Festspiele), an early summer festival of opera and other classical music presented each year from May to early June in Schwetzingen, Germany.
Programme
00:00 The overture of Der Schauspieldirektor, KV. 486, a comic singspiel by Wolfgang Amadeus Mozart, set to a German libretto by Gottlieb Stephanie.
06:00 Piano concerto no. 17 in G major, KV. 453
35:37 Idomeneo, KV 366: Musique de ballet, an Italian language opera seria by Mozart.
The piece was written in 1784. It is orchestrated for solo piano, flute, two oboes, two bassoons, two horns, and strings. As is typical with concertos, it is in three movements.
Allegro
Andante in C major
Allegretto – Presto
According to the date that the composer himself noted on the score, the concerto was completed on April 12, 1784.
The date of the premiere is uncertain. In one view, the work is said to have been premiered by Mozart's student Barbara Ployer on June 13, 1784, at a concert to which Mozart had invited Giovanni Paisiello to hear both her and his new compositions, including also his recently written Quintet in E flat for Piano and Winds. Afterward, Ployer was joined by Mozart in a performance of the Sonata for Two Pianos, K. 448.
Another possibility, advanced by Lorenz (2006, 314), is that Mozart did not wait over two months to premiere the work, but performed it in his concert with Regina Strinasacchi on 29 April 1784 at the Kärntnertortheater. As a general consensus for researchers, it can be said with relative certainty that the work premiered during the mid-to-late spring of 1784, following its completion.
The finale is a variation movement whose theme was sung by Mozart's starling: for about three years the composer Wolfgang Amadeus Mozart kept a pet starling. Mozart presumably taught the bird to sing this tune in the pet store, or wherever it was that he bought it. According to Mozart's transcription, the starling incorrectly inserted a fermata on the last beat of the first full measure and sang G-sharp instead of G in the following measure.
Mozart probably was not joking when he made the transcription, because starlings are known to have a very strong capacity for vocal mimicry.
The bird Mozart brought home lived as a pet in his household for three years and died on 4 June 1787. Mozart buried the creature in the backyard and wrote a commemorative poem for the occasion. Deutsch 1965 calls the poem "serio-comic". However, West and King note, based on their extensive experience, that starling pets interact closely with their human keepers, often causing their owners to bond with them. Thus, Mozart's expression of sorrow may have been quite sincere.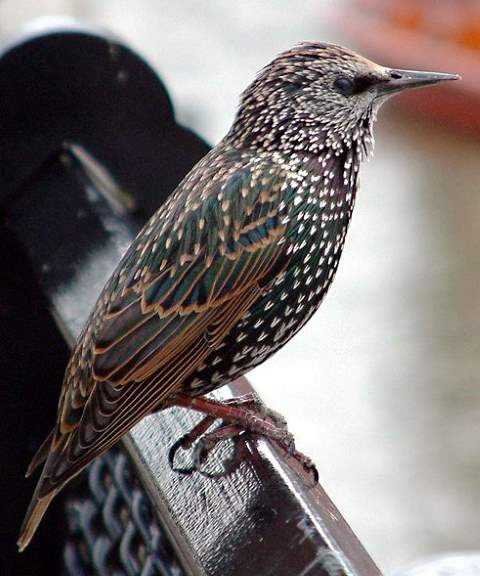 Kristian Bezuidenhout
Bezuidenhout was born in South Africa in 1979. He began his studies in Australia, completed them at the Eastman School of Music and now lives in London. After initial studies as a modern pianist with Rebecca Penneys, he explored early keyboards, studying harpsichord with Arthur Haas, fortepiano with Malcolm Bilson and continuo playing and performance practice with Paul O'Dette.
Bezuidenhout first gained international recognition at the age of 21 after winning the prestigious first prize as well as the audience prize in the Bruges Fortepiano Competition.
Bezuidenhout is a frequent guest artist with the world's leading ensembles including The Freiburger Barockorchester, Orchestre des Champs Elysées, Orchestra of the 18th Century, English Concert, Orchestra of the Age of Enlightenment, Concerto Köln, Chamber Orchestra of Europe, Royal Concertgebouw Orchestra, Chicago Symphony, Sinfonieorchester des Bayerischen Rundfunks, and Collegium Vocale Gent, in many instances assuming the role of guest director. He has performed with celebrated artists including John Eliot Gardiner, Philippe Herreweghe, Frans Brüggen, Trevor Pinnock, Ton Koopman, Christopher Hogwood, Pieter Wispelwey, Daniel Hope, Jean-Guihen Queyras, Isabelle Faust, Viktoria Mullova, Carolyn Sampson and Mark Padmore.
Bezuidenhout now divides his time between concerto, recital and chamber music engagements, appearing in the early music festivals of Barcelona, Boston, Bruges, Innsbruck, St. Petersburg, Venice and Utrecht; the festivals of Salzburg, Edinburgh, Schleswig Holstein, Tangelwood and Luzern and Mostly Mozart Lincoln Center, and at many of the world's most important concert halls including the Berlin and Köln Philharmonie, Suntory Hall, Theatre des Champs Elysées, Symphony Hall, Konzerthaus Vienna, Wigmore Hall and Carnegie Hall.
Since 2009, Bezuidenhout has embarked on a long-term recording relationship with Harmonia Mundi. Recent recordings include Volumes 1, 2 & 3 of the complete keyboard music of Mozart (prizes include Diapason D'or, a Caecilia Prize, and Preis der Deutschen Schallplattenkritik); Mendelssohn piano concertos with the Freiburg Baroque Orchestra and Schumann Dichterliebe with Mark Padmore (both won Edison Awards). His recording of Beethoven violin sonatas with Viktoria Mullova (ONYX label) won an Echo Award for the best chamber music album of 2011. A disc of Mozart Piano Concertos (K. 453 & 482) with the Freiburg Baroque Orchestra was released in November, 2012.
Pianoforte
A fortepiano is an early version of the piano, from its invention by the Italian instrument maker Bartolomeo Cristofori (May 4, 1655 – January 27, 1731) around 1700 up to the early 19th century. It was the instrument for which Haydn, Mozart, and the early Beethoven wrote their piano music. Starting in Beethoven's time, the fortepiano began a period of steady evolution, culminating in the late 19th century with the modern grand. The earlier fortepiano became obsolete and was absent from the musical scene for many decades. In the 20th century the fortepiano was revived, following the rise of interest in historically informed performance. Fortepianos are built for this purpose today in specialist workshops.
Sources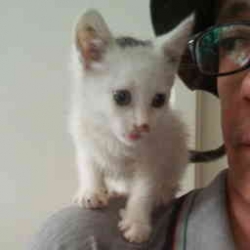 Latest posts by M. Özgür Nevres
(see all)