Conducted by the Spanish conductor and composer Rafael Frühbeck de Burgos, the Danish National Radio Symphony Orchestra (DRSO) performs El amor brujo, a ballet composed in 1914-1915 by Manuel de Falla to a libretto by Gregorio Martínez Sierra (6 May 1881 – 1 October 1947, the Spanish writer, poet, dramatist, and theater director).

https://www.youtube.com/watch?v=XMALVK_I8hE
El amor brujo literally means "Love, the Magician". It also means "Spell-bound Love" or "The Bewitched Love", sometimes translated as "Wedded by Witchcraft". In 1924, Falla finished a transformation of El amor brujo into a one-act 'ballet pantomímico' (pantomimic ballet); it is in this version that the work is best known to this day.
There are 13 movements:
Introducción y escena (Introduction and scene)
En la cueva (In the cave)
Canción del amor dolido (Song of suffering love)
El aparecido (El espectro) (The apparition)
Danza del terror (Dance of terror)
El círculo mágico (Romance del pescador) (The magic circle)
A media noche: los sortilegios
Danza ritual del fuego (Ritual fire dance)
Escena (Scene)
Canción del fuego fatuo (Song of the will-o'-the-wisp)
Pantomima (Pantomime)
Danza del juego de amor (Dance of the game of love)
Final – las campanas del amanecer (Finale – the bells of sunrise)
Sources
El amor brujo on wikipedia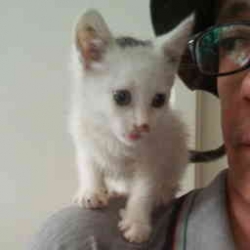 Latest posts by M. Özgür Nevres
(see all)