Hilary Hahn (18 years old at the time of performance) delivers a sublime rendition of the Siciliano from the Flute Sonata in E-flat, BWV 1031, by Johann Sebastian Bach, accompanied by the great Lithuanian pianist Andrius Žlabys. This performance took place at the Great Hall of the Lithuanian National Philharmonic in Vilnius, in 1998, as stated in the video. This is a snippet from a 30-minute documentary about Mr. Žlabys which was discovered in the web archive of the Lithuanian National Radio and Television.
Johann Sebastian Bach's Siciliano from the Flute Sonata in E flat, BWV 1031
Johann Sebastian Bach's "Siciliano" from the Flute Sonata in E-flat major, BWV 1031, is one of the most endearing and serene movements within the Baroque flute repertoire. Although there is some debate among scholars about the authorship of this sonata, attributing it either to Johann Sebastian Bach or to his son Carl Philipp Emanuel Bach, the work remains a staple in the classical music world, often credited to J.S. Bach due to its style and popularity.
The Siciliano is the second movement of the sonata and is characterized by its gentle, lilting rhythm, which is reminiscent of the pastoral dance forms that originated in Sicily, hence the name "Siciliano." This dance form became popular in the Baroque period, and composers often used it to convey a sense of tranquility and bucolic beauty.
Key characteristics of the Siciliano include:
A slow tempo contrasts the typically faster movements that may surround it.
A 6/8 or 12/8 meter, giving it a swaying rhythm that is both soothing and graceful.
A minor key, which often lends the piece a sweet, sometimes melancholic quality.
In BWV 1031's Siciliano, the meter and key create a peaceful yet expressive melody that is often highlighted by the use of ornamentation, allowing performers to add their own interpretive touches to the music. The flute's voice, supported by the continuo—typically a harpsichord and a cello or bassoon—carries the melodic line with a sense of intimacy and reflective poise.
The popularity of the Siciliano movement from this sonata is such that it has been arranged for numerous other instruments, including guitar, piano, and various chamber ensembles, thus reaching a wide audience beyond the realm of Baroque flute music.
Sources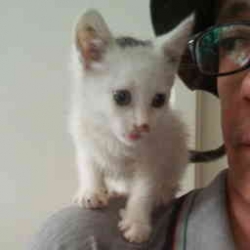 Latest posts by M. Özgür Nevres
(see all)