Accompanied by the AUKSO Chamber Orchestra of the City of Tychy, the Montenegrin classical guitarist Goran Krivokapić performs Gerard Drozd's Concierto de Gliwice, op. 175. Conductor: Marek Moś.
Movements:
00:01 Allegretto deciso
07:20 Adagio sostenuto – Cadenza poetica – Allegro – Adagio sostenuto
23:02 Allegro e festivo
Goran Krivokapić
Born in 1979, Goran Krivokapić started his music education when he was eight with Mićo Poznanović at the Music School of Herceg Novi in Montenegro and furthered his studies at the Faculty of Music Art in Belgrade in the class of Srđan Tošić, graduating in 2000. He continued with Hubert Käppel and Roberto Aussel at the "Hochschule für Musik Köln" in Germany, where he graduated and received the "Konzertexamen" degree. He then pursued his master's degree at the Conservatorium Maastricht, the Netherlands, under the tutelage of Carlo Marchione and Masters after Masters under the tutelage of Raphaella Smits at LUCA School of Arts Campus Lemmensinstituut in Leuven, Belgium. He is teaching guitar at the Lemmensinstituut and is a professor of guitar at the Hochschule für Musik und Tanz Köln, Germany. He lives in Cologne with his wife and son.
Gerard Drozd
Born in Gliwice, Poland, Gerard Drozd is a versatile composer and guitarist. As a composer has written more than 250 compositions for one or more guitars, for piano, voice etc… Among his works are four Concertos with orchestra, Concerto "Carpe Diem" for guitar and string quartet, Concerto for two guitars and string quartet, String quartets, 24 Preludes for guitar, 24 Preludes and Fugues for guitar, 24 Preludes for piano, 24 Preludes and Fugues for piano, Sonatas, Suites, Chamber music, Soli Deo Gloria for soprano and guitar and much more.
His music has been played by very well-known artists in USA, Canada, Brazil, Mexico, Chile, Bolivia, Japan, China, Thailand, South Korea, Iran, Turkey, Morocco, England, Greece, Italy, Spain, Austria, France, Sweden, Denmark, Germany, Croatia, Montenegro, Belgium, Luxembourg, Czech Republic, Poland, Russia, Ukraine, Belorussia and elsewhere.
His compositions Adagio op.44 and Triptych op.102 are on the CD "Hemispheres" by Lily Afshar, Yiddish Impression op.107 is on the CD "Puentes" by Marcelo de la Puebla, Dreams of a Clown on the CD "Suite enfantine" by Liat Cohen, Five studies op.88 on the CD "Dialogues" by Antonio De Innocentis, Adagio op. 44 on the CD "Guitar Recital" by Philip Hemmo, Berceuse op.56 on the CD "Premieres" by Hilary Field and Adagio op. 44 on the CD "In the beginning" by Zoran Dukic.
Several of his compositions have been published in Italy, Germany, Switzerland, Canada, Belarus, and Poland. The composer refers to his harmonic language as a "kaleidoscopic". His exquisite treatment of counterpoint and unexpected melodic elements are attractive features in his music. Music critics say that he has an attractive, intelligent, interesting, and very personal musical language.
Gerard Drozd is both creator and artistic director of the International Gliwice Guitar Festival.
Sources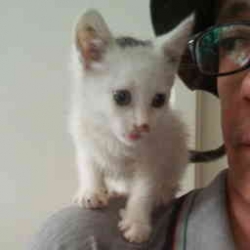 Latest posts by M. Özgür Nevres
(see all)