Yamaha has been the leader in audio technology since the 1800s when it was first established as a reed organ manufacturing company. The birth of the grand piano in the 1900s was the start of a musical legacy that Yamaha pianos are known for today.
From the most popular television music shows to be the biggest orchestras around the world, Yamaha pianos continue to set the standard for superior sound quality in musical instruments.
Purchasing a piano for most households can be exciting because of its value and status, but with Yamaha, you are guaranteed to take home not just a piano, but an instrument that will last many lifetimes.
Buying a grand piano: Why choose Yamaha?
For over 2 centuries, the superior sound quality produced by a Yamaha piano has set the standard for the type of sound a musical instrument should make even after a few decades. Whether it is with their grand, digital or silent pianos, the manufacturing level has been ranked as one of the best in the world.
There have been hundreds of different sound equipment pieces produced through the Yamaha brand over the years and each one delivers the exact quality standard in full, but the grand piano remains the most notable instrument they have ever made and continues to be the highest-ranked instrument in terms of sales.
Yamaha pianos are not just for the professionally qualified and claim to have a user-friendly reputation for anyone starting out, young or old. The aesthetic design of all their pianos vary and cut across the price board to suit the pocket of everyone who would like to find one of these ingenious musical instruments in their home. Their digital pianos have become increasingly popular due to their lower cost and this makes owning a Yamaha piano easy for anyone from all walks of life.
Compared to the acoustic piano, the soundboard of the digital piano delivers a similar sound because of the identical modeling of the soundboard and rim, which makes the sound near perfect in comparison to a regular piano. This is something that no other piano or musical instrument manufacturing company has ever made possible, guaranteeing the superior quality that a Yamaha piano promises to deliver.
They have, over the years gone above and beyond in their efforts to deliver the same level of quality to each person who strives to own one of their instruments and because of that effort, Yamaha will always remain one of the highest-ranked music instruments manufacturing brands in the world.
A lifetime investment
When investing in a piece of sound equipment or a musical instrument, you would want to select an item that doesn't only deliver superior sound but also promise to last long after your investment has paid off. Yamaha pianos last 100 years and make for the perfect centerpiece in a grand dining room.
It is the ideal gift to give a loved one or to gift oneself after finally perfecting the pianistic art or playing classical music. To simply call a Yamaha piano an instrument or a purchase is an understatement. It is a musical gift for everyone including those who buy it and one that should be cherished for the 100 years it is said to last.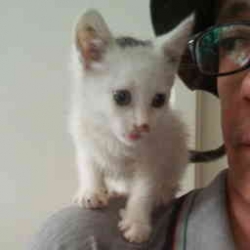 Latest posts by M. Özgür Nevres
(see all)