Accompanied by the Vienna Philharmonic Orchestra (Wiener Philharmoniker), the American composer, conductor, author, music lecturer, and pianist Leonard Bernstein performs Ludwig van Beethoven's Piano Concerto No. 1 in C major, Op. 15. Bernstein also conducts the Vienna Philharmonic. Recorded at the Wiener Musikverein in 1970.
Ludwig van Beethoven's Piano Concerto No. 1
Beethoven's 1st piano concerto was written between 1796 and 1797. Dedicated to his pupil Countess of Bratislava, Anna Louise Barbara ("Babette") Keglevics, its first performance was in Prague in 1798, with Beethoven himself playing the piano. The program also included Beethoven's Septet, his Symphony No. 1, along with a Mozart symphony and selections from Haydn's oratorio The Creation.
Although this was Beethoven's first piano concerto to be published, it was, in fact, his third attempt at the genre, following an unpublished piano concerto in E-flat major (not to be confused with Beethoven's more famous "Emperor" concerto, also in E-flat) and the Piano Concerto No. 2, published after Piano Concerto No. 1 (in 1801) but composed almost ten years earlier.
Movements
Allegro con brio. Constructed like a sonata begins with the presentation of the two themes by the orchestra: the first one is of great joy, tuned by an orchestral tutti, and is generously linked to the second theme which is softer and more lyrical. Borrowing a technique from Wolfgang Amadeus Mozart's manner of composition, the piano does not start with the theme presented by the orchestra, but with an innovative musical idea, and the themes proper are later presented by the instrumental soloists.
Largo. The second movement has at its core a very musical theme first presented by the unaccompanied instrument and later by the whole orchestra.
Allegro scherzando. The finale of Beethoven's Piano Concerto No. 1 is constructed as a rondo and begins with the refrain, a musical theme with a prominent dancing character.
Sources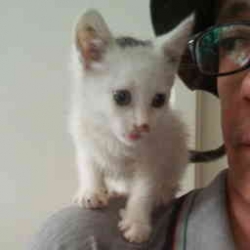 Latest posts by M. Özgür Nevres
(see all)