Accompanied by the Staatskapelle Dresden, German classical pianist Margarita Höhenrieder performs Ludwig van Beethoven's Piano Concerto No. 1 in C major, Op. 15. Conductor: Fabio Luisi. Recorded in 2008 at the Philharmonie im Gasteig Munich.
Ludwig van Beethoven's Piano Concerto No. 1
Ludwig van Beethoven (1770 – 1827) wrote seven piano concertos, five of which are numbered as opuses. The Piano Concerto in C major, Op. 15 is known as Piano Concerto No. 1, even though it was not the first concerto for piano that Beethoven wrote (it was written after the second concerto, op. 19).
First drafts for the Piano Concerto in C major date from 1793, the first complete transcription was available in late 1794 or early 1795, a new score existed before 1800 and finally, the print appeared in 1801 after the solo part had been rewritten a second time. Beethoven probably performed an early version of the C major concerto himself in Vienna in 1795, where he is also thought to have performed a later version for the first time in 1800.
Beethoven initially wrote his piano concertos primarily for himself. As a piano virtuoso, he wanted to show off his skills to an audience with solo concertos; he was, after all, famous for his brilliant improvisations on the popular instrument.
There are similarities between the Piano Concerto in C major and Symphony No. 1, not only with respect to the period in which they were composed. In both works, the young Beethoven's knack for bringing forth the most diverse musical emotions from a simple thematic idea is already evident. And both works are characterized by a festive tone in which virtuosity is celebrated to the highest degree.
The concerto was first performed by the composer himself in his Viennese debut in April 1800. This Piano concerto was not Beethoven's first attempt at the genre. Actually, it was his third piano concerto, but since it was the first to be published it remained known as Beethoven's Piano Concerto No. 1.
Movements
Allegro con brio. Constructed like a sonata begins with the presentation of the two themes by the orchestra: the first one is of great joy, tuned by an orchestral tutti, and is generously linked to the second theme which is softer and more lyrical. Borrowing a technique from Wolfgang Amadeus Mozart's manner of composition, the piano does not start with the theme presented by the orchestra, but with an innovative musical idea, and the themes proper are later presented by the instrumental soloists.
Largo. The second movement has at its core a very musical theme first presented by the unaccompanied instrument and later by the whole orchestra.
Allegro scherzando. The finale of Beethoven's Piano Concerto No. 1 is constructed as a rondo and begins with the refrain, a musical theme with a prominent dancing character.
Margarita Höhenrieder
Margarita Höhenrieder (born 1956) is a German classical pianist and a professor at the Hochschule für Musik und Theater München. She has performed internationally and recorded, with a focus on chamber music. She premiered compositions that the German composer Harald Genzmer (9 February 1909 – 16 December 2007) dedicated to her.
Early years
The winner of many international piano competitions, playing the piano has been in her blood since childhood. At the age of eleven, she gave her first recital. She studied with Anna Stadler and Ludwig Hoffmann in Munich and later with the legendary American pianist and conductor Leon Fleisher in Baltimore, USA. She also owes significant artistic impulses to her friendship and collaboration with Alfred Brendel.
In 1981, Margarita Höhenrieder won first prize at the important BUSONI competition in Bolzano and joins the list of other BUSONI award winners, such as Martha Argerich and Jörg Demus. From then on, her artistic path increasingly led her to the great music centers of the world such as Berlin, Paris, Rome, Vienna, Salzburg, Mexico City, and New York.
Piano professor in Würzburg and Munich
At the age of 28, Margarita Höhenrieder became Germany's youngest piano professor at the Würzburg Music Academy. Since 1991 she has been a professor at the Musikhochschule in Munich. Here she passes on her artistic experience to young, highly talented pianists. The pianist is open to
Friendships and collaborations with musicians of contemporary music
She was friends with Harald Genzmer for many years. Among other things, he dedicated the concerto for piano, trumpet, and strings to her, which she premiered together with Guy Touvron and the Württemberg Chamber Orchestra and recorded on CD.
Harald Genzmer's last great work, a farewell fantasy entitled "Like a dream on the edge of infinity" for piano and flute, was also dedicated to the artist. In 2009, Margarita Höhenrieder premiered it in Rome together with the solo flutist of the Berlin Philharmonic, Emmanuel Pahud, and recorded it on CD. Further chamber music recordings with artists such as Julius Berger, Peter Sadlo, and the Chamber Harmony of the Sächsische Staatskapelle Dresden are released.
Concert in the Dornier Museum
On the occasion of the 200th anniversary of the city of Friedrichshafen in July 2011, a very unusual collaboration took place: Margarita Höhenrieder and the Württemberg Chamber Orchestra Heilbronn gave a concert in the Dornier Museum in the midst of numerous impressive aircraft exhibits.
Preferences for Bach, Mozart, Beethoven, Clara, and Robert Schumann
In addition to Bach, Mozart, and Beethoven, her great love is romance. The mutual inspiration of the artist couple Clara and Robert Schumann fascinates them so much that they publish their A minor piano concertos together on a CD.
Beethoven's Five Piano Concertos
DVD concert recordings of Beethoven's five piano concertos, released in December 2021.
Piano Concerto No. 1 (2008): Concert with the Staatskapelle Dresden under Fabio Luisi, Munich Philharmonic (this concert)
Piano Concerto No. 2 (2014): Concert with the Kammerphilharmonie under Leon Fleisher (former teacher and mentor), Zollverein World Heritage Site in Essen
Piano Concerto No. 3 (2015): concert with the Württemberg Chamber Orchestra under Leon Fleisher, Max-Littmann-Saal in Bad Kissingen
Piano Concerto No. 4 (2018): concert with the Bamberg Symphony Orchestra under Martin Haselböck, Konzerthalle Bamberg
Piano Concerto No. 5 (2020): concert with the Bavarian State Orchestra under Bruno Weil, Prinzregententheater Munich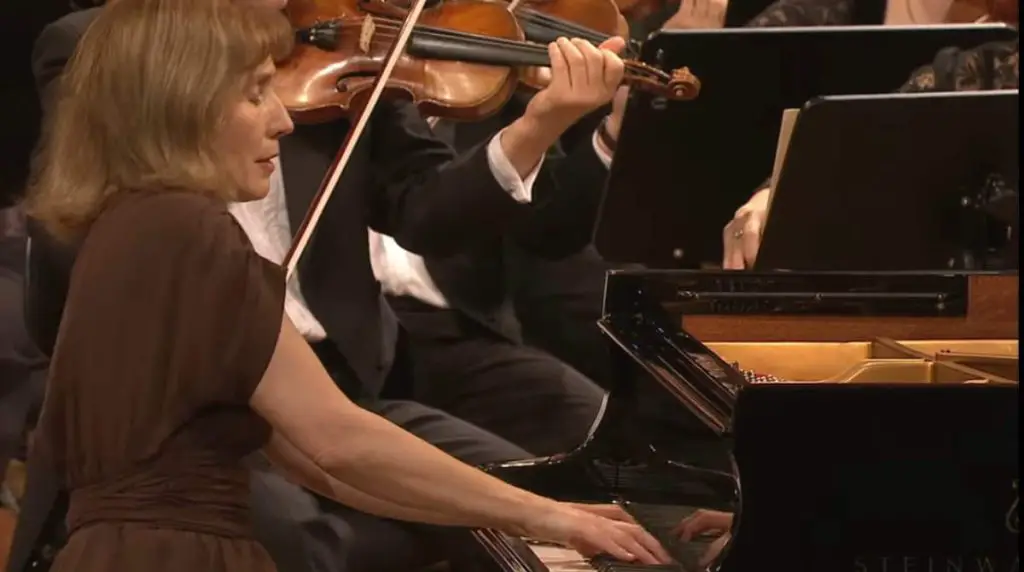 Art project "Two left hands"
The joint project with the internationally renowned painter Bernd Zimmer: "Two left hands" was met with great enthusiasm by the public. In this extraordinary performance, Bernd Zimmer only paints with his left hand – Margarita Höhenrieder accompanies him on the grand piano with only her left hand.
Sources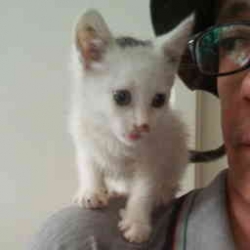 Latest posts by M. Özgür Nevres
(see all)