Conducted by Herbert von Karajan, Berlin Philharmonic Orchestra (Berliner Philharmoniker) plays Ludwig van Beethoven's Symphony No. 1 in C major, Op. 21.
Beethoven: Symphony No. 1 in C major, Op. 21
The symphony was published in 1801 and was dedicated to Baron Gottfried van Swieten, an early patron of the German composer.
The symphony is presented in a first audition at a concert thrown for his benefit, at the Imperial Theatre in Vienna on April 2nd, 1800, and dedicated to Baron Gottfried van Swieten, director of the Imperial Library, an intimate friend of Joseph Haydn Haydn and Wolfgang Amadeus Mozart, and a few months later it is again presented at the Gewandhaus hall in Leipzig.
Beethoven's first symphony, seen from all points of view, is a classical one, strongly anchored in the coordinates of the Viennese musical life, especially since Mozart's last symphonies, as well as those of Haydn, had smitten the Viennese public, setting a certain standard that Beethoven will take into consideration. It seems simple at first sight, even too simple if we compare it to his last symphony, the ninth.
There are 4 movements:
Adagio molto – Allegro con brio, 4/4 – 2/2. The first movement starts with a slow introduction, of great luminosity and lyricism, followed by the two themes in a sonata movement.
Andante cantabile con moto, 3/8 in F major. This movement is also constructed of two themes in the form of sonatas and its ending is a coda.
Menuetto: Allegro molto e vivace, 3/4. The 3rd movement strays from the minuet type of the Viennese symphonies, revealing a scherzo with a musical substance of maximum simplicity derived from thematic elements of the previous parts.
Adagio – Allegro molto e vivace, 2/4. The finale has a powerful Haydnian expression, but with significant thematic elements borrowed from the previous parts, thus revealing a complex form of sonata and becoming an ending for a symphonic cycle perfectly suitable for that period.
Sources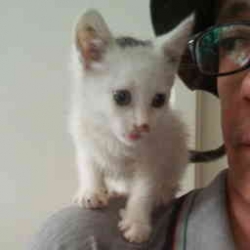 Latest posts by M. Özgür Nevres
(see all)