Accompanied by the Orchestre de Chambre de la RTF, American-born violinist and conductor Yehudi Menuhin and renowned Soviet classical violinist David Oistrakh play Johann Sebastian Bach's Concerto for Two Violins, Strings and Continuo in D Minor, BWV 1043, also known as the Double Violin Concerto or "Bach Double". Conductor: Pierre Capdeville. Recorded at the Salle Pleyel in Paris in 1958.
"Double Violin Concerto" is perhaps one of the most famous works by Bach and considered among the best examples of the work of the late Baroque period. Bach wrote it between 1717 and 1723 when he was the Kapellmeister at the court of Anhalt-Köthen, Germany. Later in 1739, in Leipzig, he created an arrangement for two harpsichords, transposed into C minor, BWV 1062. In addition to the two soloists, the concerto is scored for strings and basso continuo.
The concerto is characterized by the subtle yet expressive relationship between the violins throughout the work. The musical structure of this piece uses fugal imitation and much counterpoint.
The concerto comprises three movements:
Vivace
Largo ma non tanto
Allegro
David Oistrakh
David Fyodorovich Oistrakh (September 30 [O.S. September 17] 1908 – October 24, 1974) was a renowned Soviet classical violinist.
Oistrakh collaborated with major orchestras and musicians from many parts of the world, including the Soviet Union, Europe, and the United States, and was the dedicatee of numerous violin works, including both of Dmitri Shostakovich's violin concerti, and the violin concerto by Aram Khachaturian. He is considered one of the preeminent violinists of the 20th century.
Yehudi Menuhin
Yehudi Menuhin, Baron Menuhin, OM, KBE (22 April 1916 – 12 March 1999) was an American-born violinist and conductor who spent most of his performing career in the United Kingdom. He became a citizen of Switzerland in 1970, and a British citizen in 1985. He is widely considered one of the greatest violinists of the 20th century.
Sources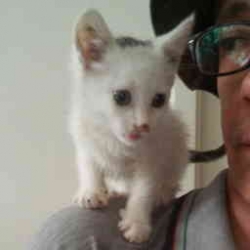 Latest posts by M. Özgür Nevres
(see all)