Daniel Barenboim plays Wolfgang Amadeus Mozart's Piano Sonata No. 10 in C major, K 330 (300h), one of the three works in the cycle of piano sonatas K.330-332.
Here's another (more recent) version of the work, performed by Barenboim.
Mozart's Piano Sonata No. 10
The sonata was composed in 1783 when Mozart was twenty-seven years old. It was published, with the other two sonatas in the cycle, by Artaria in 1784.
The work is considered one of Mozart's most popular piano sonatas and has been featured in classical music-related films, such as Sparky's Magic Piano: a series of children's audio stories featuring Sparky, an original character created for Capitol Records in 1947. (Sparky also appeared in comic books as a sidekick to Capitol's other famous creation, Bozo The Clown.) Sparky is a little boy with an overactive imagination. His adventures involve objects which magically come to life and talk to him.
The sonata is in three movements:
Allegro moderato [0:00]. The first movement begins with a bright and lively theme, full of joy and energy. The second theme is more contemplative and lyrical, and the two are developed and intertwined throughout the movement. The development section explores new harmonic territories and textures before the recapitulation brings back the main themes in a satisfying resolution.
Andante cantabile [4:28]. The second movement is a serene and melancholic piece in A minor. Its beautiful melody is supported by rich harmonies, and its gentle, flowing character is a striking contrast to the exuberance of the first movement.
Allegretto [9:05]. The finale of Mozart's Piano Sonata No. 10 is a playful and witty piece with a charming, dance-like theme. The development section explores a variety of keys and textures before the main theme returns to close the movement with a sense of joy and celebration.
Throughout the sonata, Mozart displays his characteristic elegance and sensitivity in his use of melody, harmony, and form. He also demonstrates his virtuosic skill as a pianist, with demanding technical passages that require precision and control.
Mozart's Piano Sonata No. 10 is a delightful and engaging work that showcases the composer's unique musical voice and his mastery of the classical style. It is a popular piece in the piano repertoire and continues to captivate audiences and performers alike.
Sources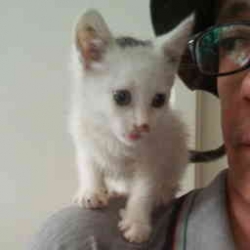 Latest posts by M. Özgür Nevres
(see all)