Latvian operatic lyric mezzo-soprano Elīna Garanča sings "Cavatine des Romeo" (Romeo's Cavatina) from I Capuleti e i Montecchi, an Italian opera (Tragedia lirica) in two acts by Vincenzo Bellini. From an Elīna Garanča concert in Moscow in 2008.
Cavatine des Romeo Lyrics
Se Romeo t'uccise un figlio
In battaglia a lui diè morte;
Incolpar ne dêi la sorte;
Ei ne pianse e piange ancor.
Deh! ti placa, e un altro figlio
Trovai nel mio signor.
La tremenda ultrice spada
A brandir Romeo si appresta :
Come folgore funesta
Mille morti apporterà.
Ma vi accusi al cielo irato
Tanto sangue invan versato;
Ma su voi ricada il pianto
Che alla patria costerà.
English translation
If Romeo killed a son
In battle death is to him;
Blame it for it;
Ei cried and still cries.
Deh! appeases you, and another son
I found in my lord.
The tremendous sword ultrice
A brandish Romeo is preparing :
Like a fatal lightning
A thousand deaths will bring.
But accuse you to heaven angry
So much blood spilled;
But let weeping fall on you
That it will cost the homeland.
Sources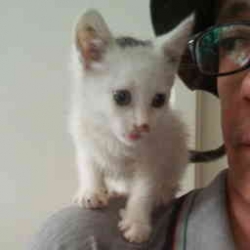 Latest posts by M. Özgür Nevres
(see all)