German classical pianist Alice Sara Ott Franz Liszt's La Campanella (Italian for "The little bell"). It is the nickname given to the third of Franz Liszt's six Grandes études de Paganini, S. 141, which were published in 1851. Recording date: June 6, 2008.
Franz Liszt's La Campanella
This piece is a revision of an earlier version from 1838, the Études d'exécution transcendente d'après Paganini, S. 140. Its melody comes from the final movement of Niccolò Paganini's Violin Concerto No. 2 in B minor, where the tune was reinforced by a little handbell.
This "little bell" effect is illustrated by Liszt using the large intervals of sixteenth notes in the right hand. Liszt wrote this piece with a strong emphasis on the piano being a percussive instrument in an orchestra. "La Campanella" is widely regarded as one of the most difficult pieces ever written for the piano.
The étude is played at a brisk allegretto tempo and features right-hand jumps between intervals larger than one octave, sometimes even stretching for two whole octaves within the time of a sixteenth note.
As a whole, La Campanella can be practiced to increase dexterity and accuracy at large jumps on the piano, along with agility of the weaker fingers of the hand. The largest intervals reached by the right hand are fifteenths (two octaves) and sixteenths (two octaves and a second).
Sixteenth notes are played between the two notes, and the same note is played two octaves or two octaves and a second higher with no rest. Little time is provided for the pianist to move the hand, thus forcing the pianist to avoid tension within the muscles. Fifteenth intervals are quite common at the beginning of the étude, while the sixteenth intervals appear twice, at the thirtieth and thirty-second measures.
However, the left-hand studies about four extremely large intervals, larger than those in the right hand. For example, in bar 101, the left-hand makes a sixteenth-note jump of just a half-step below three octaves. The étude also involves other technical difficulties, e.g. trills with the fourth and fifth fingers, and fast chromatic scales.
Alice Sara Ott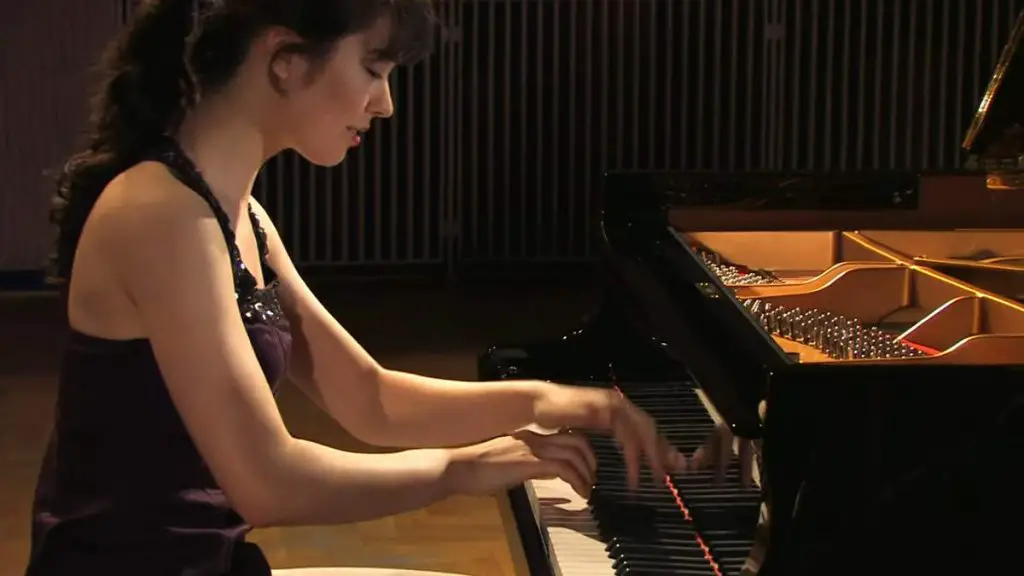 Alice Sara Ott (Arisu Sara Otto, 1 August 1988, Munich) is a German classical pianist.
Her Japanese mother had studied piano in Tokyo; her father was a German civil engineer. She says she realized as a child that "music was the language that goes much beyond any words" and that she wanted to communicate and express herself through music. Ott started piano lessons at the age of four. At age five she reached the final stage of the youth competition in Munich, playing to a full house in the Hercules Hall.
At age seven she won the Jugend musiziert competition in Germany. In 2002, Ott was the youngest finalist at the Hamamatsu International Piano Academy Competition in Japan where she won the Most Promising Artist award.
From the age of twelve, she studied at the Salzburg Mozarteum with Karl-Heinz Kämmerling while continuing her school education in Munich. Ott has won awards at a number of piano competitions, including first prize at the 2004 Pianello Val Tidone Competition.
Alice Sara Ott has worked with conductors at the highest level including Gustavo Dudamel, Pablo Heras-Casado, Santtu-Matias Rouvali, Edward Gardner, Paavo Järvi, Sir Antonio Pappano, Gianandrea Noseda, Andrés Orozco-Estrada, Yuri Temirkanov, Vladimir Ashkenazy, Sakari Oramo, Osmo Vänskä, Myung-Whun Chung, and Robin Ticciati.
She continues to perform with ensembles such as Berliner Philharmoniker, Los Angeles Philharmonic, London Symphony Orchestra, Philharmonia Orchestra, Gothenburg Symphony, Münchner Philharmoniker, Bergen Philharmonic Orchestra, Chicago Symphony Orchestra, Washington's National Symphony Orchestra, and Wiener Symphoniker.
Sources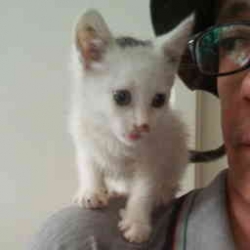 Latest posts by M. Özgür Nevres
(see all)