Conducted by Myung-whun Chung, Seoul Philharmonic Orchestra plays Pyotr Ilyich Tchaikovsky's Symphony No. 6 in B minor, Op. 74, also known as the Pathétique Symphony. Recorded on May 16, 2011, at the Korean Art Centre Concert Hall, Seoul Korea.
It is the final completed symphony of the Russian composer, written between February and the end of August 1893. The composer led the first performance in Saint Petersburg on 28 October [O.S. 16 October] of that year, nine days before his death.
Please notice a tear falling down from conductor Myung-whun Chung's eye in the very last few seconds of the symphony. Awesome…
Tchaikovsky: Symphony No. 6 in B minor, Op. 74
Tchaikovsky's Symphony No. 6 in B minor, Op. 74 is Pyotr Ilyich Tchaikovsky's final completed symphony, written between February and the end of August 1893. The composer himself led the first performance in Saint Petersburg on 28 October [O.S. 16 October] of that year, just nine days before his death.
It is scored for 3 flutes (3rd doubling piccolo), 2 oboes, 2 clarinets, 2 bassoons, 4 horns, 2 trumpets, 3 trombones, tuba, timpani, bass drum, cymbals, tam-tam (ad libitum), and strings. The symphony contains four movements:
Adagio – Allegro non troppo (B minor – D major – ambiguous key – B major)
Allegro con grazia (D major – B minor – D major)
Allegro molto vivace (G major – E major – G major)
Finale: Adagio lamentoso – Andante (B minor – D major – B minor)
The "Pathétique" title
The Russian title of the symphony, Патетическая (Pateticheskaya), actually means "passionate" or "emotional", not "arousing pity," but it is a word reflective of a touch of concurrent suffering. Tchaikovsky considered calling it Программная (Programmnaya or "Program Symphony") but realized that would encourage curiosity about the program, which he did not want to reveal.
His brother Modest claims to have suggested the Патетическая title, which was used in early editions of the symphony; there are conflicting accounts about whether Tchaikovsky liked the title, but in any event, his publisher chose to keep it and the title remained.
Its French translation Pathétique is generally used in French, Spanish, English, German, and other languages. Many English-speaking classical musicians had, by the early 20th century, adopted an English spelling and pronunciation for Tchaikovsky's symphony, dubbing it "The Pathetic", as shorthand to differentiate it from a popular 1798 Beethoven piano sonata also known as Sonata Pathétique.
Tchaikovsky's 6th Symphony was first published in piano reduction by Jurgenson of Moscow in 1893 and by Robert Forberg of Leipzig in 1894.
Seoul Philharmonic Orchestra (SPO)
The Seoul Philharmonic Orchestra (SPO), founded in 1948, is one of the oldest and most famous orchestras in South Korea. Its first foreign tour came on a 1965 trip to Japan, followed by performances in Southeast Asia in 1977, the United States in 1982, 1986, and 1996, a 1988 tour of Europe before the Seoul Olympics that year, and a 1997 performance in Beijing. The Philharmonic is an incorporated foundation since 2005. Its current music director is Myung-whun Chung (born 22 January 1953, Seoul), a South Korean pianist and conductor.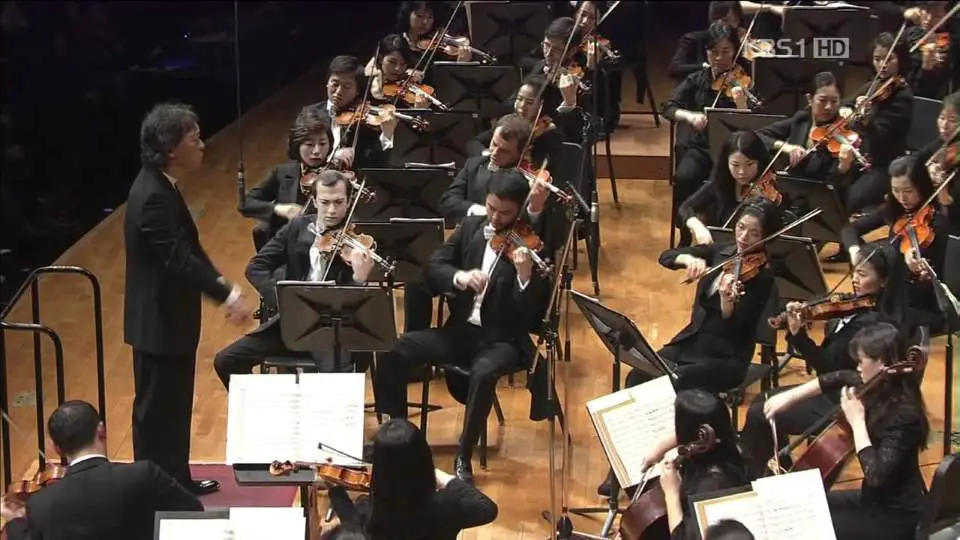 In 1995 Chung was honored three times at the French Victoires de la musique classique and was also named Meilleur Chef d'Orchestre de l'Année (best conductor of the year). He directed the world premiere of Messiaen's last work: the Concert à quatre for four soloists (piano, cello, oboe, flute) and orchestra, which the composer had dedicated to Chung and the Orchestre de la Bastille.
He has been the Special Artistic Advisor of the Tokyo Philharmonic Orchestra since 2001 and was awarded the highest Record Academy Prize by Japanese critics following his performances in Japan. In addition to being awarded numerous music prizes, Chung has also been honored with Korea's most distinguished cultural award, the Order of Cultural Merit or Geum-gwan Medal (Gold Crown), for his contribution to Korean musical life and was named "Man of the Year" by UNESCO.
He served as Ambassador for the Drug Control Program at the United Nations and was Korea's Honorary Cultural Ambassador, the first in the Korean government's history. From 1997 he has been the Music Director of the Asia Philharmonic Orchestra, from 2000 the Music Director of the Orchestre Philharmonique de Radio France, from 2001 the Special Artistic Advisor of Tokyo Philharmonic Orchestra, and from 2006 the Art Director and Principal Conductor of the Seoul Philharmonic Orchestra.
In April 2011, the Seoul Philharmonic became the first Asian orchestra to sign a major-label record deal, committing to make 10 CDs for Deutsche Grammophon. Chung will become the first Principal Guest Conductor in the history of the Staatskapelle Dresden beginning in the 2012/2013 season and has agreed to conduct one of the Easter Festival's concert programmes in 2013.
In September 2011, Chung made a cultural breakthrough visit to Pyongyang, North Korea, returning with an agreement to form an orchestra made up of musicians from North and South Korea.
Sources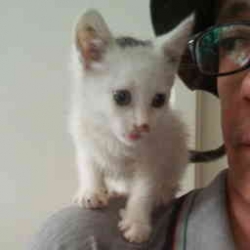 Latest posts by M. Özgür Nevres
(see all)