Conducted by Horst Sohm, the Copernicus Chamber Orchestra performs Tomaso Albinoni's Adagio in G Minor. Recorded in a live concert during the Festival de Musica de L'Escala, 2011.
Performers:
Violins: Anna Piniuta, Michał Kwaśniak, Marta Rusiniak, Ewa Żołyniak
Aleksandra Pilarska Sabina Milewska, Katarzyna Składanek
Violas: Magdalena Swiąder, Weronika Maniakowska
Violoncellos: Michał Litwa, Joanna Laskowska
Bass: Krzysztof Sypek
Conductor: Horst Sohm
Albinoni's (actually Giazotto's) Adagio in G minor
The Adagio in G minor is a neo-Baroque composition popularly attributed to the 18th-century Venetian master Tomaso Albinoni but actually composed by the 20th-century musicologist and Albinoni biographer Remo Giazotto, purportedly based on the discovery of a manuscript fragment of Albinoni.
Giazotto claimed to have transcribed from a manuscript fragment of an Albinoni sonata that he had received from the Saxon State Library shortly after the end of World War II. He stated that he had arranged the work but not composed it. He subsequently revised this story, claiming it as his own original composition. The fragment has never appeared in public; Giazotto stated that it contained only the bass line, and the work was copyrighted by Giazotto.
The Adagio is a very famous musical piece and is used in a number of movies, television series, and even in pop music songs.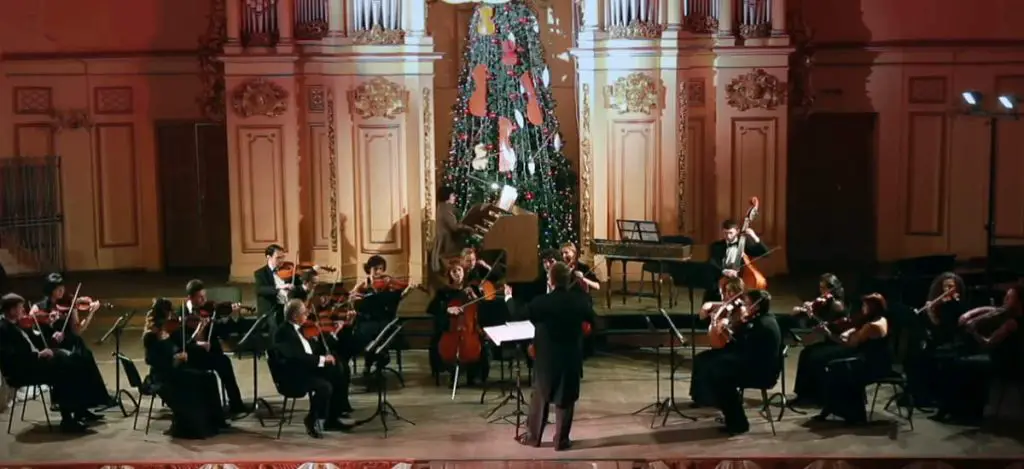 Horst Sohm
Born in Möhringen in the Danube Valley (Germany), Horst Sohm began his piano, organ, and guitar studies at a very young age.
During his conducting studies at the Trossingen University-Conservatory (Musikochschule), which in addition to the music theory disciplines encompassed classical guitar and oboe, Sohm also performed both as a soloist and as a member of the Chamber Ensemble Freiburg.
Even while still a student Sohm was already receiving invitations to perform abroad, and during a tour of Spain, in Cadaqués, he played for Salvador Dali, who enthusiastically said of his playing "Sohm not only plays, he paints with his music."
Pursuing his studies in Paris, Sohm received his "premier prix" from the Paris Conservatory in 1979, quickly gaining international recognition as a versatile musician and virtuoso guitarist. Building on his collaboration with many fine chamber and symphonic orchestras, Sohm found his place on the podium, becoming more and more sought after as a conductor.
Initially conducting orchestras mostly in Europe, in addition to more than twenty European countries, his tours have since taken him to America, Argentina, Chile, Ecuador, and Columbia. Acclaimed by audiences and critics alike,
In 1990, after a concert in the European Parliament, Sohm was named "Member of Honour" of the European Council in Strasbourg.
For the arrival of the Olympic Flame in Ampurias (St. Martin d'Empuries Catalunya/Spain), opening the 1992 Barcelona Olympic Games, he premiered the works 'Concerto Empúries' by the composer E. Rincon, dedicated to him.
On behalf of the Jeneusse Musicale, JM Spain, he also gave a number of concerts for young people in Spain.
Some recent performances by Horst Sohm include concerts with the Baden Württemberg Orchestra, the Ferenc Erkel Chamber Orchestra (Budapest/Hungary), the Soloists of Varna (Bulgaria), the Capella Istropolitana and the Akademie Bratislava (Slovakia), the Orquestra Musica Bucarest (Romania ), the Antonio Vivaldi Chamber Orchestra, the Spanish Chamber Orchestra (Gibraltar/ Cadiz), the Berlin Chamber Orchestra, the Symphonic Orchestra of Torun, the Arthur Rubinstein Philharmonic Orchestra (Lodz/Poland), Ensemble Classica di Roma, and the Haydn Festival Orchestra.
His extensive discography includes works by Bach, Handel, Albinoni, Scarlatti, Rossini, Tchaikovsky, Grieg, Mozart, Rodrigo, Morricone, and Piazzolla.
Sources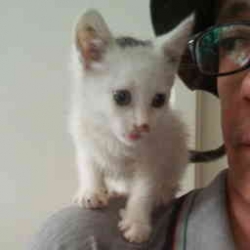 Latest posts by M. Özgür Nevres
(see all)