Conducted by Horst Sohm, the French Chamber Orchestra (Orchestre de Chambre Français) performs Wolfgang Amadeus Mozart's Symphony No. 4 in D major, K. 19. Mozart composed this symphony in London when he was only 9 years old, during his family's Grand Tour of Europe in 1765. Recorded during the Festival L'Escala 2015.
Performers
Violins: Irma Huvet , Christian Raverdel , Catherine Bastien, Marta Garcia Patos
Dan Danilescu, Cristine Massetti, Julien Bezias
Violas: Florence Guenet, Agahte Hemmo,
Violoncellos: Julie Gross, Pilar Rueda Rodriguez
C. Basso: Noelia Grau Marmol
Oboe: Pauline Malbaux, Mariano Esteban
Horn/trompa: Marc Garcia Anguera, Daniel Floria Lopez
Horst Sohm (Director/Conductor)
Mozart's Symphony No. 4
The work is scored for two oboes, two horns, and strings. There are three movements in the typical fast-slow-fast configuration. It was the standard structure in the early classical music era in which the child Mozart wrote.
Allegro, D major (Common time), 78 bars
Andante, G major, 2/4, 45 bars
Presto, D major, 3/8, 106 bars
Sources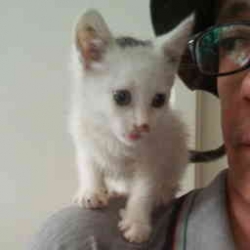 Latest posts by M. Özgür Nevres
(see all)